Season 4 Trailer – Changing The Game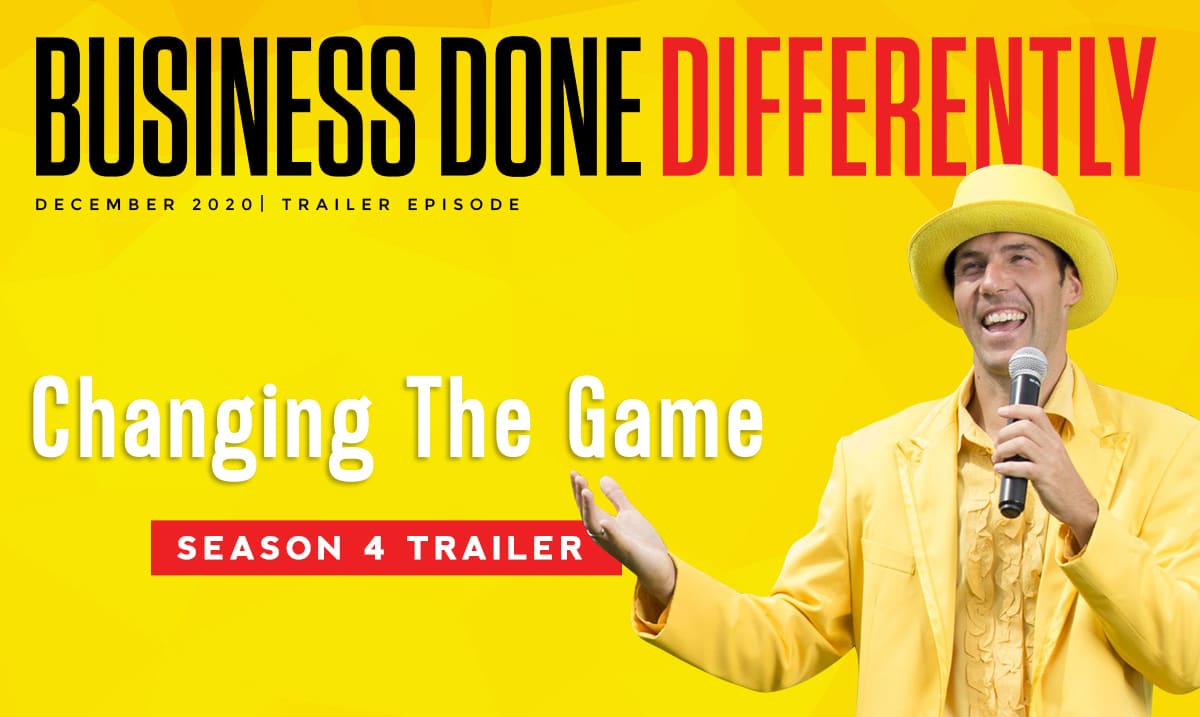 Season 4 arrives for Business Done Differently! Since starting the podcast way back in 2017, Jesse Cole interviewed the best of the best in the business. For this new season, he's going to be joined by even more interesting influencers, and he's bringing it up a notch by releasing three episodes at a time. He's also bringing his audience behind the scenes by releasing solo sessions and once-a-month feature keynotes. Before jumping to Season 4, Jesse looks back on the crazy ride of 2020, discussing the unbelievable journey The Savannah Bananas went through due to the pandemic and how his team kept a strong purpose thanks to their own set of Vision Commandments.
—
Listen to the podcast here:
Season 4 Trailer – Changing The Game
What's New, What's Next
Welcome to season four of the show. I am fired up to finish off this crazy 2020 year and move forward with a new season and a new format. When I think back to the beginning of this show in the fall of 2017, I realized back then I had one goal. I wanted to connect and learn from some of the best in business that looks at business differently, authors, entrepreneurs, influencers, people that are doing business differently. I've interviewed over a hundred different guests and over the past years, the amount that I've learned from these guests and the relationships that I've gained is at an all-time high. One of the biggest lessons that I've learned from some of these amazing entrepreneurs and thought leaders is that they need to test new things, to experiment, to constantly try new things to learn. Some things don't go as well as planned. With the Savannah Bananas, we've failed numerous times. What can we learn?
Going A Little Bit Crazy
With this season, I'm going to mix it up. We're going to get a little bit crazy. Are we still going to interview some amazing guests? You better believe it. In fact, I'm opening this season with some of the biggest influencers in my life coming into the industry back in 2007, 2008, like Jon Spoelstra, the author of Marketing Outrageously Redux who ran the New Jersey Nets and Portland Trail Blazers. Allen Fahden, who wrote the big book, Innovation on Demand. Kevin Freiberg, he and his wife who wrote Nuts!, the story of Southwest Airlines. We've got some amazing guests, Joe Vitale, who wrote the big book about P.T. Barnum that changed my life in regards to developing P.T. Barnum as one of my mentors. We lean in on some amazing guests as always but we're going to mix it up. We're not going to release an episode every week as we've done and we're going to release three at a time. I'm going to come out the first of every month and you're going to get three interviews with some amazing business leaders who are doing business differently.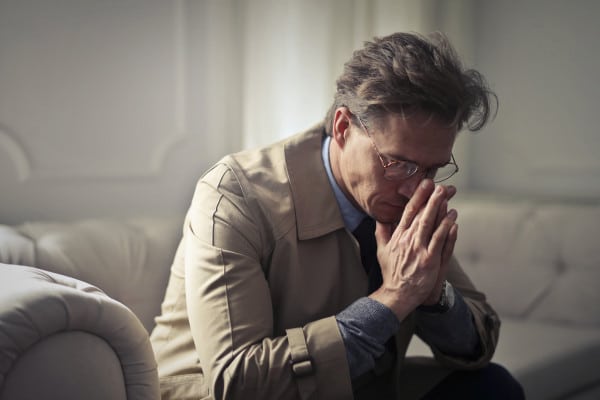 In addition to that, we're going to add some more to this show. I'm going to share some solo sessions just like this. I'm going to share some of the things that I'm learning on a regular basis. I've been fortunate to get lots of questions, have the opportunity to get on lots of podcasts and give speeches but I never go behind the scenes. That's what I want to do with this median. I want to share what's new in the business world for us Bananas. Personally, what am I seeing and what's next? This format of What's New and What's Next are going to be able to get you to see the challenges, the things that we're learning and we're trying with no filter. Hopefully, that's giving more transparency to the business journey and the entrepreneur's journey that many of us are going through and we don't often have a place or people to share that with. I hope by sharing that with you, we can have even more conversations offline, online, and continue to share this crazy entrepreneurial journey that is not getting easier every day. It's getting harder. There's more noise, challenges, competition. More than ever, we have to get dramatically different from our business mindset, our strategy, and our models if we want to be successful.
I'm going to drop three interviews on the first then I'm going to share a solo session of the What's New and What's Next. Once a month, I'm going to offer a feature episode or keynote that I've been on. I'm going to share that with you guys. I'm fortunate to get the opportunity to go on about five episodes a week. I'm doing more virtual keynotes I've ever done with sharing new content, new ideas that can translate to different business fields and industries. I'm going to put that out and share it with you. On this platform, you can see what are we doing differently, not just with our solo sessions but also the questions that I'm getting asked and what is important for me to share when I have 45 minutes with a company. What am I sharing as far as the most important information that I believe can make an impact in 2021 in the years to come.
Always try to test new things and experiment. If you fail, see what you can learn.
Click To Tweet
Expect three interviews with great business leaders on the first of every month. On the fifteenth of every month, I'm going to share a feature episode, speech, or a special Q&A that'll be from someone else's podcast or another company that I spoke with. On the 25th, you're going to get a solo session, a What's New and What's Next every month, what's new in the business and where we see the future of the Bananas and then also business as a whole whether in the sports industry or other industries that we're pretty close with. That is the plan for season four. It's going to be a great experiment. I can't wait to see what you think about this and where you're most engaged. Is it the interviews? Is it some of the things that we're doing? I'd love to know because entrepreneurs have an obligation and duty to share anything that they're learning.
If we keep the things that we're learning, the things that we're failing at things that we're supposed to get out, keeping it to ourselves is a disservice. We've tried with the Bananas to share everything from our vision to our core beliefs to where we're going to what we're doing. We are sharing it constantly. One of the biggest things that led to our success is that open transparency. That is what this season is going to look like. I'm going to leave this as a trailer of, "Here's what's to come." I'm going to go into what this solo session would look like for What's New and What's Next because the reality is since the last time, a lot happened. I had an interview previously that was released in the summer with our head coach, as we were going through the challenges of the season but in the fall, the number of experiments and the number of things that we've tested and tried is unbelievable.
I'm excited to share a little bit about that with you because a lot of you haven't been aware. People asked me, "Did you guys play the season?" We played and crazily, we found a way to play in front of more fans than any other baseball team in the country and had zero positive cases of COVID for our players. We found a way and that's resiliency. We learned a lot from that. It was a wild summer but we learned more from what happened after the summer. What happened to our company, our culture, where we're going? What are those next steps? What did we learn? That's what I want to share a little bit with you and try to provide as much value as possible behind the scenes.
The Savannah Bananas
I want to open here with the state of Bananas in 2020. I want to share where we were as we were starting out in 2020. I remember it vividly, we were counting down the days until February 25th. It is an important day for us but for many people, that means nothing. February 25th, 2016 was the day that we announced we were going to become The Savannah Bananas. That was a day that all of a sudden, we went number one trending on Twitter, merchandise from all over the world. Locally, people were ripping us apart a little bit like, "You should be thrown out of town. You guys are an embarrassment to the city. You'll never sell a ticket." It was wild. The attention we got, good and bad but that was the starting point. That was the first day of the Savannah Bananas.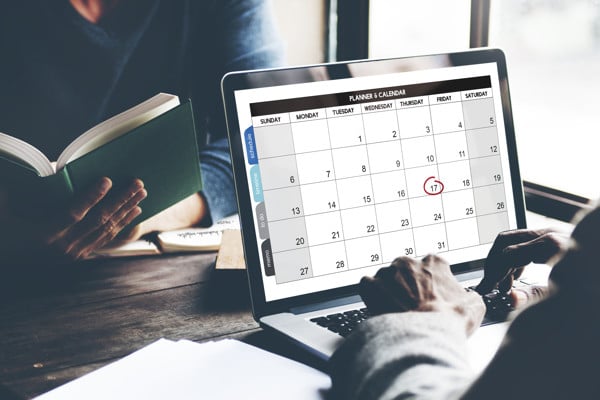 February 25th, 2016, we always look back to that day. Moving forward, we see that as almost a holiday for us. We released our documentary on February 25th, 2019, the story of the start of the Bananas. We had a brand new announcement on February 25th, 2020. We announced that we were becoming the first stadium to go ad-free. We announced that we were creating this big fan wall. We were eliminating all sponsors and the goal is to deliver a more Fans First Experience. While some fans were like, "I don't understand this," sponsors didn't understand it, we were playing the long game. Thinking about timing, to throw away hundreds of thousands of dollars a couple of weeks before a global pandemic was announced may not have been the best business strategy. We didn't know that was to come because we announced that. What happened was, globally, merchandise went crazy. People started saying, "We support you and what you're doing. You guys are Fans First."
We tripled and quadrupled merchandise for the next few weeks, which was exciting. We even planned a trip for our team to go to Disney. We surprised our whole team. At the end of February 2020, we took our team to Disney all the way until March 5th, 2020 to put that in the context of everything. We're in Disney. We're all having fun with our spouses and significant others. We're taking notes. We're getting all these ideas. We got pages of ideas of notes ready to take on the world, add even more show Disney-like experience at our ballpark, then March 12th, 2020, the pandemic was announced.
We were all like, "Is this happening?" We didn't know. I remember it was the next week that we shut down our office. We went into a shelter in place and starting doing Zoom calls. We went right there from having the season pretty much sold out the 2020 season to, "Are we even going to have a season?" I remember my wife Emily and I are having sleepless nights saying, "What are we going to do? We went to zero revenue." There was only merchandise coming through. There was zero ticket revenue. We got rid of sponsorship revenue.
I remember the first Zoom call, I sat down and told our team, "I'm not sure what's happening. There's a lot of leagues shutting down. A lot of people aren't going to play. We're going to find a way to do this safely and be Fans First. I don't know when it's going to be. I don't know what it's going to look like but we'll find a way. We're going to sit and we're going to remember after that opening night, the moment that we had fans at our stadium and not just one person but the entire stadium singing the National Anthem together because we are together doing this. That's what we're working towards, that moment."
Play the game you can win at first.
Click To Tweet
For the next few months, we entertained at home. We did Dancing With Myself music videos. We invited our fans to be in music videos, like our Hey Baby music video. We did Music Trivia on Facebook Live. We did Cooking with Bananas on Facebook Live. We did coloring books for kids. We all became entertainers and tried to keep our fans engaged until we could finally announce that we were going to play. At the end of April, we did a press conference and we said, "We're going to play half the capacity with all the protocols. We're going to play in front of fans on July 1, 2020." I remember all the media were like, "Sure you are. Good luck with that," but we announced it. One of the biggest lessons that I've learned is when you set a date when you add a constraint, that's to find a way to make things happen. Steve Jobs was famous for his engineer saying, "It's going to take a year to get this done and six months, we're launching." That is crazy but they would always find a way.
We set a date on July 1, 2020, and we said, "We're going to do it." On July 1, 2020, we had the Mayor throw out the first pitch. We opened and you better believe everyone sang the National Anthem. It was crazy to think we played in front of half capacity over the year. We test more than anything ever imaginable. We tested a brand new game, our Banana Ball, which I know some people have heard of. We tested our Bananas Insiders, a streaming service with drones and with mic'd up players. We even had fans decide who was going to pitch at the end of the game. It was wild. We tested everything. We had new promotions every single night.
When you look at the end of the year and after the season, we're playing in front of half our capacity, and that equal to a seven-figure hit for our business. That's a seven-figure hit a loss in the revenue that we had then the previous year. In the month of April, we had no ticket revenue and a sponsorship level but as we finished out 2020 and I'll share what we did and some of the lessons that we learned. I talked to our finance director and our accountant, we're finishing the year profitable. I don't like to talk about profit. I don't like to talk about money. I like to talk about the fans. That's what fires me up in the experience we deliver but to think back and look at this year to see that our team found a way to be profitable, I don't know if that's a testament to what we stand for and who we are. I don't know if there's another baseball team in the country that was profitable in 2020 in the calendar year.
Our team found a way and it was not focusing on the money. It was focusing on ways to entertain our fans, find a way to play but also find new ways to provide value whether that's Slippery Banana Drive-Thru that we did at the stadium with our amazing, crazy alcoholic drink where you had drive-thru during the shelter in place to our Bananas Insiders service to coming up with a Banana Cream Soda to developing new things for our fans. That is the lesson that I learned. It's the resiliency, the persistence and then finding a way. I couldn't be more proud as we finished 2020 that we are profitable but more important than that is that we found a way to be there for our fans. We kept showing up and a lot of people weren't able to show up for their customers and fans. That's what fears me. That's what scares me in the future is becoming irrelevant and not being there for our fans and not being able to provide that value. We were able to do that. We finished out the year and that's where we are. That's the end of 2020. That's a little bit of what's going on. I'm more focused on what's next. That is what fires me up
During the season, we got together with our leadership team and we said, "We're going through the season. It is what it is. We're giving the best show we can give. What's next?" I read the book The Vision Driven Leader by Michael Hyatt. I said, "Our leadership team needs to read this." We gave it to our president, our vice president, our Fans First director, and Emily, my wife. In the middle of our season, we started meeting weekly and going through chapter by chapter on the vision of our team. Michael Hyatt talked about, "It needs to be the vision of your team and employees, the vision of your product, the vision of your sales, and the vision of your impact." Four parts script to this vision. He talked about, "You need to think about the exponential, not the incremental. You need to think about what isn't over, what is risky, not stupid, and not focus on how but focus on the what."
We started to think big as a team. We weren't thinking about all the challenges and the adversity. We were thinking about what we can do in the future. I saw the leadership team more fired up than I've ever seen before. We started asking questions like, "What if?" The biggest thing we realized not only COVID but sports teams in general, they are irrelevant for at least six months of the year. A team that plays a season and then they become irrelevant. They're no longer playing. They're no longer doing what they do. They might have a few interviews and a press conference here and there but they're irrelevant. We said, "There's got to be a better way. What can we do?"
I remember Emily, during one of our sessions talking to the leadership. She goes, "What if we don't have an offseason?" She asked the what-if question. She said, "What do you think? What if we had games year-round?" We started looking at ourselves like, "That's it." When we have games, we build more fans, more content, and more merchandise, which then spreads the word to more fans and they want more games. It's an unbelievable virtual cycle. As Jim Collins says, "It is a flywheel." We said, "Could we do this?" We came up with the idea of the vision, could we be a 24/7, 365 brand? We said, "What do we need to do? We need to try it. We need to test it. What if we have a game this fall? What if we do fans giving where we sell tickets for a game in the fall? We don't know who the players are going to be but we'll figure it out." That was one of the decisions. Also, if we want to build more fans, we need to take our show to more people. We can't just have it in Savannah. We need to go to other markets.
We said, "What if we take the show on the road?" We decided on the One City World Tour. In September 2020, we announced this. We got over a thousand nominations from different cities. Fans were all talking and we had people reaching out to our left and right giving us their pitch. We had heard from fifteen countries, 300 total cities and we chose one city. We chose Mobile, Alabama because they rolled out the yellow carpet for us. They lost their team just like Savannah lost their team years ago. They have a beautiful 5,000 seat stadium and they were fired up for us. As we launched this episode, we have over 1,000 people that have joined this waitlist for the opportunity to get tickets to see the One City World Tour. It is proving what we're trying to see is that we can play in the offseason.
We don't know who the players are now. We'll have a trial later but can we not be irrelevant anymore? Can we think about what that is to stay in front of our fans? When we develop this vision, I saw our group come more together and say, "This is year one. We felt like a startup again. We weren't selling out the season again, selling tickets, adding a few new promotions, and adding new things. We were doing something we haven't done before. We're focusing on what isn't versus what is." That fired us up. That lit us up. As we finish our first three months of our physical year, we had Fansgiving. It sold out half capacity but in a matter of a day, people flew in from all over. We failed at a few areas and I'll share that in the future but we decided to starve our fans for the first 66 minutes in honor of a 66-day journey of the pilgrims and have rations and then a big feast. We weren't ready for the big feast. That was a disaster but fans came out and had fun.
The One City World Tour, the demand has already proven itself. We talked about in our vision also that we want to set the gold standard for experience for our team members and employees. We want to be the best place to work and we were named the best place to work in sports. We wrote all this down. We presented a twelve-page graphic design vision. We presented it to our team and we got it produced. We did a video of this vision. We put it out publicly to hold ourselves accountable. I wonder how many sports teams or even businesses say, "Here's our vision. Here's what we're doing and this is it. If we don't do it, we did something wrong. We're okay to take that accountability and responsibility. More than anything, we want to show our team. This is what we are doing. This is where we're going."
The pandemic is not the time to be boring.
Click To Tweet
We put it out publicly, even the newspaper did a story on it, "This is where they're going." There's 24/7, 365 brand turning our ballpark and do like a Disney World experience with entertainment experiences all around the stadium. The future may be speakeasies, breweries, Airbnbs, tree houses, and all these ideas, which we're already working on but then taking the show on the road and having year-round games. We've already done accomplished big steps on this vision and our group has become more closely together than I've ever seen. We've hired three more full-time employees. We're growing in the middle of a pandemic in a live entertainment business because of our vision. We're not looking at what our numbers are or what they were this past summer. We're looking at where they're going and that gets people inspired and gets them fired up.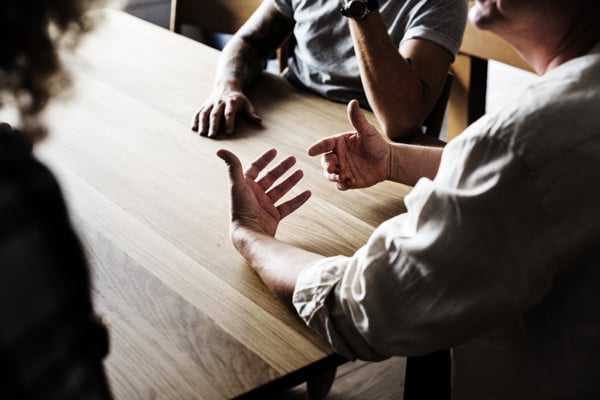 That's a little bit of what's new in the Bananas world. I'll say one note on this and a lesson that I've learned here is playing the game you can win at first. When we went into all these events, we had Tap of the Morning Beer Festivals, haunted stadiums, food truck festivals, and concerts, which we lost thousands of dollars on. We were trying to do too much. When I think back to the greatest company, Amazon, they won the game of online books. Netflix won the game of DVD rentals. They were the best at that. They won that game first, then they expanded. Once they built their trust, they marketed. They realized what they were great at. They expanded. We're still trying to create the best show in sports. We're trying to go all-in on our entertainment, hiring more acts, bringing in more dance teams, more circus acts, more performers players that can entertain even more. That's what we're trying to be the best at.
We're going to continue to get better at that but one way we're going to get better at that is playing more year-round and bringing in more professional players that we can pay and turn up a notch. Taking the show on the road and playing in front of other alliances will become the best of that. We then may expand more into the breweries and other extensions at the ballpark and experiences. Play the game you can win at first. We cannot win the best baseball team in the world. We don't have the best baseball players but can we be the best show? Maybe. What's the game that you can win? Don't try to expand until you can win that game first.
Another lesson is it is a terrible time to be boring. If you are boring now as a company, it's easy to become irrelevant. How can you be entertaining? Entertain at every touchpoint. Do a fun audit of your company. Do an entertaining audit of your company. What are your invoices look like? What is your email signatures look like? What's your voicemail look like? If your voicemail says, "Listen closely as our menu options have changed," change it immediately. There are menu options changing all over the country now. No one wants to hear that. Do an audit. Think about how many of your touchpoints are fun and entertaining. PT Barnum said, "The noblest art is that of making others happy." How are you making people happy on your touchpoints? If we're boring, you're going to bore your customers and you're going to lose your customers. I believe that more than anything.
The definition of entertain, I share this in a lot of keynotes, is to provide enjoyment or amusement. Aren't we all in the entertainment business? Everyone needs more enjoyment. Everyone needs more amusement. What are we doing to provide that? Do that audit of your company. It's a terrible time to be boring. I'll say what's next, every we're leading with now is our vision. We're hiring people. We lead with our vision. We talk about our mission of Fans First to entertain always. We talk about our Fans First core beliefs of always be caring, different, enthusiastic, fun, growing, and hungry. We lead with our vision because we want people to be on the bus with us and where we're going, that's what we're leading with.
Vision Commandments
We have our vision. It's on our website. I also want to share with you our vision commandments. This is how we act to be able to accomplish our vision of where we're going over the next five years. Here are our ten vision commandments. We think and act like an owner. We challenge the status quo. We always have a startup mentality. We encourage experimentation and continually invent new products and experiences. We are in constant pursuit to root out friction and frustration. We take action and learn by doing. We are always inventing and re-imagining a better way. We push the envelope and don't settle for, "This is how we used to do it." We believe attention beats marketing and create attention year-round. We believe nothing is off-limits. That's in front of our staff at all times. We talk about that. We read the vision during staff chats. We talk about these commandments because that's how we are going to get to where we want to go. That's what's next for us.
I can leave this first solo session with you. I challenge you to take some more experiments, to push the envelope and test things and try new things. Jeff Bezos said, "Our success is a direct function of how many experiments we do per year, per month, per week and per day." How many experiments can you do in 2021? Some experiments aren't going to work that well. We now have a new award with the Savannah Bananas. It's called the Burnt Chicken Award. This past season, we had a fan put a review and said the All You Can Eat Tickets aren't that great. The food isn't edible and we had a chicken sandwich that was way too grilled. It looked like a burger.
After Fansgiving, when we weren't ready to serve our fans in the way we should have that wasn't Fans First, we gave that Burnt Chicken Award to our director of operations and said, "Congratulations. This shows that the way we used to do it doesn't cut it anymore and we're going to get better. Here, our first-ever Burnt Chicken Award goes to you." We gave it to him. We all cheered. We applauded. We celebrated the fact that "We tried some things. They didn't work but we're going to continue to try new things that are different and to get better." New is a way of life and it starts with experimenting but being okay with the failures and the challenges.
Two Quick Stories
I want to share two quick stories from this past season that made an impact on me. On the second game of 2020, a gentleman comes up to me after the game. We're in the plaza and he says, "Thank you for everything." He's with his wife and his three kids. He says, "We drove 40 hours from Utah for tonight's game and we're driving back tomorrow." I was like, "Really?" He goes, "It was everything we could have hoped for. It was fun." I don't know about you but I don't know if I drive 40 minutes for something that I love. He drove 40 hours. I think about what businesses you have and whatever it is, does your experience pass the 40-hour test with someone drive 40 hours for your experience?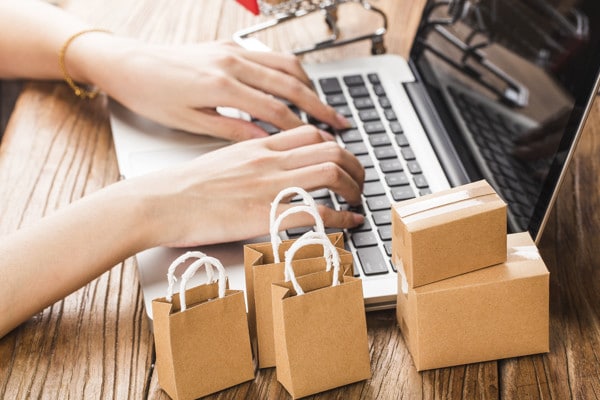 I realized that we have a responsibility, an obligation to our team to make sure that the experience is worth it. We say every game is someone's first game at our ballpark. Every interaction might be their first interaction with you, your business, your brand, how do you stand out? How do you make sure you deliver? We're going to keep challenging ourselves in that 40-hour test. The final quick story in the last game of 2020, a gentlemen season ticket holder comes out to me and says, "You guys saved my life." He was emotional and I went, "What do you mean?" He goes, "I was in a dark place before the season. I was not in a good place but when you announced that you were going to have a game and I came out here, I was able to escape, relax, have fun and have something to look forward to every couple of nights. You guys saved my life."
I think about what we do now and all of our businesses. No matter what you're selling and what your product is at your experiences, there are people that need you. I like to have fun but I share that with our staff regularly because even the little things we do make a big difference. We've got to remember that to some people, what we do is everything. As we move forward into focus on 2021, I'm remembering that gentlemen, that season ticket holder, that family and I'm thinking, "What are we going to do to continue to deliver the wow, the Fans First Experience and make a real impact?" I hope all of you are ready to get past this amazing 2020. I'm saying amazing because I hope that we were able to learn from it and use what we've learned to be the best we've ever been in 2021.
I hope that everyone will continue to look at business differently, make that impact, and more importantly, have fun while you're doing it because what we get to do is a privilege. I'm excited for this new season, new experiments, three episodes at once dropping on the first of every month, a solo episode with me, and a feature podcast and speech. Let's have some fun together. I hope you guys stay in touch and reach out to me, [email protected]. I would love to hear what you're working on in any way that I can help. Thank you. Take care. Until next time, stop standing still, start standing out.
Important Links:
Love the show? Subscribe, rate, review, and share!
Join the Business Done Differently community today: