Savannah Bananas – The Team Culture With Tyler Gillum | Ep. 329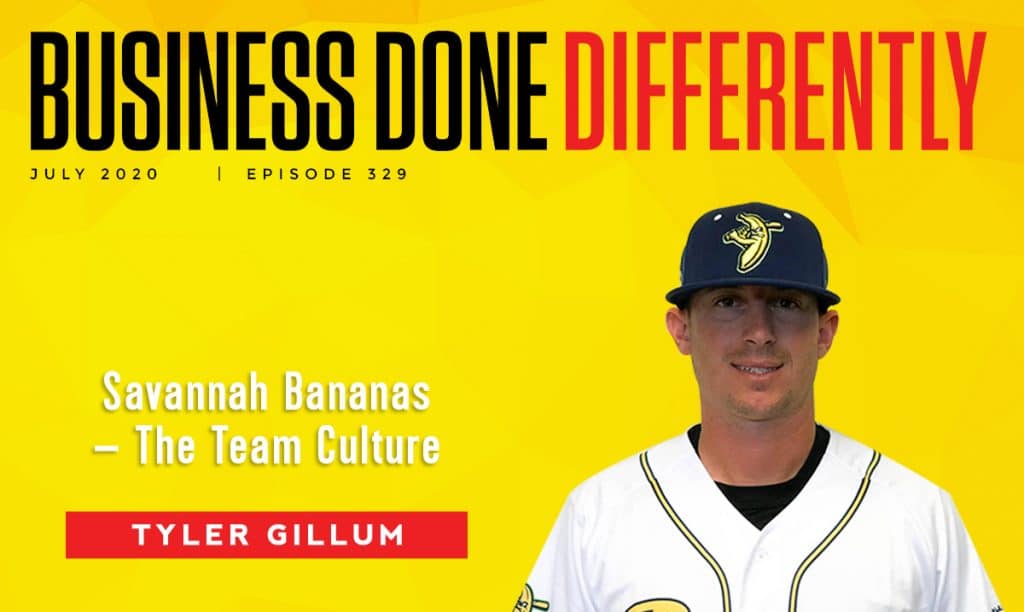 For the final episode of Season 3 the Head Coach of the Savannah Bananas joins me to talk about building a culture and getting buy-in from the players. In three seasons with the Bananas, Tyler Gillum has won more games than any coach in the Coastal Plain League. In addition to being the winningest coach in Bananas history, he's also had numerous players selected in the MLB Draft. Gillum shares how he's been able to recruit the best of the best and get buy in from his players to embrace the entertainment as well as baseball development. He shares of the importance of building trust and coaching the person and not just the player.
We need more coaches and leaders and less bosses and managers in the business world. Coach Gillum shares how any business can take some of his principles to building a great culture and bring them to their company.
—
Listen to the podcast here:
Savannah Bananas – The Team Culture With Tyler Gillum
We are finishing out season three. I'm excited to come full circle. The first episode of season three was with our President, Jared Orton, and sharing our Fans First Experience. By popular demand, I am bringing the head coach of the Savannah Bananas, Tyler Gillum. Tyler, welcome to the show.
Thanks, Jesse. Let's bring it down. Last show of the year right here, that's big time. I'm going to try to bring the heat.
I'm excited to have you because when we're here to host our workshops here at the stadium, everyone gets excited because they want to see, how do you get the buy-in from the players? How do you get the culture? How do you get everything to work because we do many things? I want to take back a little bit to get to know your background. The goal of this show is to share how anybody can get this buy-in, this culture and the things that you do from a coaching standpoint that translates also to a business standpoint. We got connected a few years ago, but I want to hear a little bit more about your background, your influences, because the first time I saw your video, I was like, "This guy is it." I didn't even pay attention to a lot of those things. Share a little bit quickly your background and how you learned your coaching style.
I'm from Latta, Oklahoma, a small town. I grew up on the rodeo circuit. My dad was a bull rider and we used to go to rodeos all the time. When I was about ten years old, the movie 8 Seconds came out about Lane Frost, one of the best bull riders of all time. The first time I ever saw my dad cry was in that movie. It was crazy. If anybody's seen that movie, it's one of the favorite movies ever, Lane Frost ends up passing away in the movie sadly. At that moment, I had to choose a route. Was I going to go down the baseball route or was I going to go down the bull riding route? After seeing that movie I chose. I'd rather get hit by 90 miles an hour fastball than horned by a bull.
It was a big decision for you.
That was a path that I chose at about 10 or 12. I was like, "I'm going to focus on some baseball." From there, I went to Latta High School. I played for Eddie Collins. He's about to become the nation's winningest high school baseball coach. He's a huge influence on me. He changed my life. He probably kept me out of jail. He completely changed my path in everything I did. It was a lot of how to be a man, how to go about your business and work ethic. Doing the little things, "Yes, sir. No, sir. Yes, ma'am. No, ma'am." I learned a lot about the game of baseball and how to do things the right way. From there, I went Seminole State Junior College, one of the winningest junior colleges in the history of junior colleges and they dove into teaching me to go beyond any of my limits. Anything that where somebody thinks, "Maybe that's impossible or maybe you can't do this," we pretty much got completely rid of all of that.
Be selfless, competitive, and outgoing.
Click To Tweet
That was the training that we put into place. We did 5:00 AM lifts three days a week. I ran 72 poles one time for leaving a tray out in the cafeteria. We ran 13 miles one time for not playing well. I got challenged a lot. At that moment, I started figuring out in those two years in junior college that no matter what's put in front of me, whatever challenge it is, that I can accomplish it mentally by attacking it and embracing it. I saw a lot of guys not embrace what was happening. It was too tough for them. During my freshman year of junior college, we had sixteen guys quit. We started with 43. We didn't have to cut anybody at the end of the fall. It was a tough haul. It was aggressive.
The coaching staff was very hard, they had consequences and tough on you, but that's not you. How did you develop that?
I was never the best at anything. I didn't run faster than anybody. I didn't hit further than anybody. I had to outwork everybody when given the opportunity to play. When I went to Seminole, there were 10, 12 draft picks going into it. I got told by the guy I looked up to the most, Eddie Collins. My high school coach told me not to go to Seminole. He told me to go to a couple of other junior colleges because I'd have a better chance of playing. I chose Seminole State because I knew they worked harder than everybody. That's always what I've been about it. It's like, "I want to go where everybody's working the hardest, trying to do the most, and challenge myself. I don't want anything given to me." I've never backed down from a challenge, which is one of our team expectations here with Bananas. You never back down from a challenge. That was that part. I went to South Mountain Community College. That's when I got into summer ball.
From there, I coached in 2012 the Myrtle Beach Collegiate League. It was my first year of coaching there. I went into the Texas Collegiate League. After that, we won three TCL Championship with two of my best friends, Curt Dixon and, and Clay Cox. I went to the Cape one year for Legendary Coach Scott Pickler. He's been up in the Cape Cod League with Y-D Red Sox for many years. They had awesome assistant coaches there and I learned a lot from those guys. This is my third year with The Bananas. Moving all through that, I've come into contact with many people that are influential in my life and how I coach the game of baseball and how I try to influence. It's a lot bigger than the game of baseball. It teaches a lot about life. It's a game of failure and so is life. You got to overcome a lot of challenges.
I want to get into that. It's interesting, such a winning tradition. Everywhere you've been, you've won. You've learned about winning and then you chose the Bananas. I don't know if we talked about winning.
No, we didn't.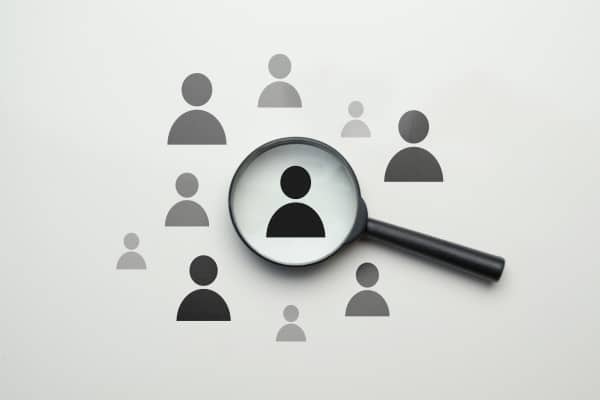 When you sent that first video to potentially apply, tell me about that jump for you on how you decided like, "Winning isn't number one here. Winning is a byproduct." Tell me about your desire to coach with the Bananas and be a part of this, which is not how most coaches or organizations have a focus.
From my perspective looking on the outside in, I followed for the first two years of the Bananas, 2016 and '17. One of my good buddies, Sean West, was the head coach there. He was a phenomenal coach for the first two years. When he wasn't able to come back, he called me and said, "You're a good fit, what do you think?" I'm like, "Give me some details. What have you got?" I'm following on social media, I see the YouTube. There's some craziness down there, but for me and connecting with you, we have a lot of things in common. A podcast, books. We read all the time. We're thinking about how to get better constantly and how we can challenge things. How we can get better overall. How we can influence people. What drove me to want to be here is in 2017 I set a life goal to have a positive impact on one million people through baseball, education and exercise.
I went to the Cape that summer in 2017 and then that fall, Sean wasn't able to come back, and then it happened that I was taking a look and Sean said, "You'd be a good fit." I said, "They're doing things differently down there." It's a huge challenge. I've been successful in the Cape and the TCL in Collegiate Baseball. I want to challenge myself. I want another challenge. I want to get out of my comfort zone in some ways and there's not a better place in the country to do that than with the Bananas. I said, "I don't want to go down there and entertain people. I want to see if we can win on the field and dogpile on the field too." Sean was able to do that in 2016 and carry a winning tradition on. That's what we tried to do here and develop players. It's not one-sided here. We're trying to be the best on the entertainment side and the baseball side.
It's interesting because I've had many people telling me and I told you that say, "I can never coach in your program." How many times have you heard it?
Millions of times. I heard many coaches.
I want to get from this standpoint as a coach is how did you brace yourself and say, "I'm going to coach?" Have an opportunity to still recruit, do everything you want to do, but in a completely different system. Tell me about your mindset, because I think about the people reading here, the business owners and the entrepreneurs who are saying, "We have one vision, but it's a little bit different than ours. How do we come together and do this and get buy-in from our team?"
Never back down from a challenge.
Click To Tweet
It's creating that vision and that's what you did, Jesse. When we first started talking, it was like, "I want to have Fans First Entertainment." That's what the business LLC is named. The name is Fans First. Let's talk about how we're going to be able to accomplish and be successful on the Fans First side of things. I looked at it as we can combine these things. We can collaborate and be good on the baseball side and the development side as well." We got to find the right guys and talk that vision with those players in the recruiting process. In any business, if you find the right people, it all starts with people. If you find the right people, they understand what the vision is when they come in that recruiting process. You can map it out for them. You can show it to them. Maybe that's on video and you can find the right people, but it's trusting the people.
Let's talk about this. Everyone, every business is trying to recruit to find the right people. Everyone says, "We're going to find the right people." These guys played baseball their whole life. We're asking them to choreograph dances on the field, to rip off their shirts and act like ring dudes on the dugout, to do the YMCA dressed up as the Village Bananas, to dress up like Cupid shuffle and do the Cupid with no shirts on and in a diaper, things that no baseball players ever asked. We haven't talked much about this. This is new. I'm not involved in recruiting at all. Everyone says, "How do you get your players?" I'm like, "Coach Gillum handles it all." How do you get people that want to be a part of this? You're saying, "This is where we're going. We are Fans First Entertainment. We're focusing on that." Tell me about the whole recruiting process. People that are trying to get people to do something dramatically different, you have to be clear. How are you doing that?
In any business, you've got to be clear and show it. Starting with speaking that into the existence of, "Here it is." We film a lot of things. We have YouTube videos and social media, so I can send those videos. The other thing is trust in the coaches. From a business standpoint, trust the people that you've worked within the past that maybe have sent you good employees. That's important. I trust a lot of the coaches that understand who I am as a person, how I am competing and working every single day, but also what the Bananas do on the entertainment side. Those coaches that understand that, they understand what type of players we need. When I talked to those guys, there are usually three things that stand out from the people that I would call or the players that I would call a Banana. A guy that's a Bill LeRoy or Mike Williams or an Alex Degan. It's guys that are competitive and it's not just baseball competitive. They like competing and challenges. Guys that are outgoing. They're not scared to get in front of people. Maybe the guy that likes to karaoke, the guy that talks a lot in the dugout. The guy that stands out.
The other thing is the guy that's selfless. If you come into this environment and you are a selfish person, there are a lot of things that have to happen. Those three things, be selfless, be competitive, and find somebody that is not scared to get out of their shell and be outgoing. Once we set that tone, we talked to those coaches about it, but also talk to the players, former players like Scott Smith. We've got a kid from Mercer named Holton McGaha. He's been phenomenal. He was phenomenal at camp. I don't think he's given up a run yet in seven-innings. I called Scott Smith, one of our former players, and I said, "Who at Mercer fits into our culture? Who does this?" Trust the players because they've been in it, the former players. The former employees that you've had, can you call your former employees and say, "Do you got somebody that fits in our culture?" They know what it looks like. They know what it takes. If they're around somebody that's maybe a good friend of theirs, that's somebody that can get into that.
What's key here to think about, how do you exit with former employees and former players? Think about it if you have a bad exit with someone and they're upset and they're leaving, they're quitting or whatever, good luck doing that. It's the whole relationship. I think about that. One of the greatest people on our team, Matt Powell, Barry did the recommendation to bring him in. It sounds obvious, but how do you build that? You're saying you're building a connection where you're trying to get the best experience for the guys and then lean on them. We get 1,000 applicants of players that try to play for us in the end. You're only working on pretty much a small network, is that correct?
There is 75% of the team that comes from the coaches and players that I trust the most. We got Nick Clarno now. That was Bill LeRoy calling me like, "We've got to take Nick Clarno. He's a Banana through and through." Mike Williams is one of the best Bananas we've had. My best friend, I called him and he said, "You got to take Williams." Part of the Green Light Special, what we do with the inside of our system base running-wise. When I called Mike Williams the first time, I already heard great things about him. I called Mike Williams and Mike came in, "We're interested in you to come into play for the Savannah Bananas next summer." He was like, "Yeah, I heard about you. You are great." He said, "I got to know though, coach, if I come out there, can I have an impact on the community?" As a big boy, you're going to have the opportunity to meet many kids and impact many kids. He did too. There were many little things that Mike did. Clay Cox was one of those guys, but I and Clay used to talk about OKGs, Our Kind of Guys. That's what we look for with the Bananas. Who are our kind of guys? When you've had former guys that are OKGs, you can lean on those guys. It's the same thing in a business, former great employees that you've had. Maybe they've moved on to other companies, maybe bigger jobs somewhere else but they know what it looks like and what it takes inside that environment.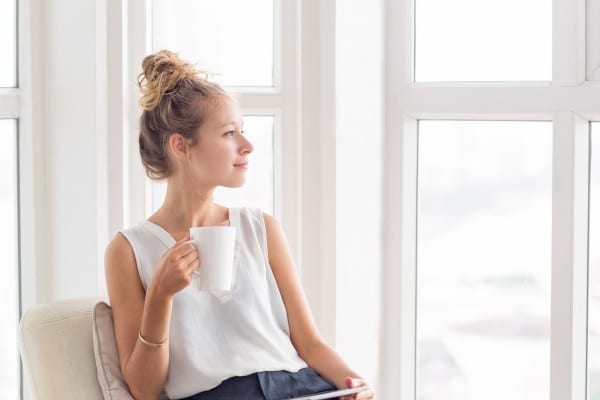 You almost mirror it. You'll look at Bill LeRoy, who is out there doing everything with the fans. In every video, he's always having fun. You say, "These types of guys," and Alex Degen. This is who we're looking for. It helps to be clear. I'm fascinated by the fact that you came in here, but then you developed in the first year the Flip The Switch. You said, "This is our team. How are we going to do this?" There are correlations on how you set up a script and clarity on what people's objectives are and even if it's two different things. Share a little bit what Flip The Switch is and maybe how can we apply it?
Flip The Switch is a model that we came up with that first year because I saw what we were trying to do on the entertainment side. I also want to blend that with developing baseball players and help them get to Major League Baseball. Looking at trying to work those out, the biggest thing to be successful, no matter what you're doing in life, is daily routines and habits. What do you do? What does it look like? Do you ride every morning? Do you have a routine every morning? Do you have that script every morning? We wrote this script out, we've got it color-coded. The yellow piece is Entertainment. The green piece is the Baseball side of things. We've got it mapped out for these guys pretty much from 3:00 to 10:00 every single night.
When they come in, we communicate now through group meeting or there are other messaging systems that you can communicate with. We try to prime the brain before they even show up to the ballpark like, "Here's what your jobs are." We always talk about, "Just do your job. Be good at your job." I stole that from Belichick and the Patriots, "If you're doing good at doing your job, if you're being elite at doing your job that day, then we're all going to be able to function in a big unit." It's like an ant pile. You've got many ants, they're all doing something. When you can help somebody out along the way inside that script and pick up where we need to, the whole plan, entertainment piece, and baseball piece are successful.
That's what we talked about. How can you be elite every single day, competitive, outgoing and be selfless? Inside of that in our environment, we talk about our expectations, not rules. We have three expectations and it sums up everything that you can do beyond time because it's important to be on time. There are many things that we have to do. We talk about being on time, be ten minutes early. Number two is to do the right thing. That sums up so many things. Do the right thing. Pick up trash when there's trash in front of you. If it's signing an autograph, do a video, act the right way, and play the game hard. It sums up many things. The last third thing is never back down from a challenge.
That goes all the way back from first riding bulls when I was ten years old, scared to death. I go into Seminole and being at Latta and then moving across the country seventeen hours and going to coach at South Mountain Community College with no money in my pocket and trying to figure it out. I never back down from a challenge. Within this environment, that happens so much. You got to be outgoing. There are many challenges that arise and that's a life lesson that they're going to be able to take away once they leave Banana land. It's, "There's going to be adversity. There are going to be challenges and if you attack those challenges and you embrace those challenges, you're going to go into life and be successful."
I love the mindset too of a coach. There are many bosses out there and, "He is the president. He's managing me." We don't talk about managers here. You're leaders, you're coaches and in business, you need to be more of a coach than be that. What are the things that you've seen as a coach and with other coaches that you bring in? You build trust and you build a relationship with the players. As I shared with you, we were interviewing Curtis Sproul from Georgia Southern. He interviewed fifteen of the players about how they play better because they're having fun in the culture that you're building and every single guy said, "It's Tyler Gillum. It's Coach Gillum. It's the relationship I have with him." They gave you all the credit. I don't think many bosses or managers would get that. What is that mindset from as a coach that you're building this culture of trust and love? They said a lot, "I love this guy." I love you. It was strong and not many businesses have that. Share how you're bringing that together? 
Do the right thing.
Click To Tweet
It goes back to two things. My high school coach had an unbelievable influence on me. It changed my path. I could have gone down a way negative path and he changed it. It goes back to players who don't care what you know, until they know how much you care. It's the same way with employees. What are you doing to let your employees know that you care about them? When there are jobs to be done and you need them to be productive, they're going to jump out there. If you never talk to them, if you never ask them about family, if you don't ask them about their boyfriend or girlfriend. What's going on in our lives, school and all of that stuff? A lot of coaches go into it. The first thing they want to talk about is like, "How are we going to change your pitch and mechanics? How are we going to change how you feel the ground ball or how you're hitting?" They don't even know the kid's last name, middle name, who their girlfriend is, or any of that stuff. The first two weeks when we get here, we do so much of trying to create relationships leading up to even before they get here with text messages and everything else.
What did you tell your assistant coaches?
Three days before the players arrive, we have a coaches meeting. We go over every player that's on the roster. This is where they're from. Here's some background information that I know about them. I want the coaches to be able to have a conversation with them. Those first two weeks, I say, "We're not coaching any baseball stuff until we figure out who they are. What is their swing about? Let's learn who they are as a swing. Why do they swing like that?" For example, David Mendham, he's a huge David Ortiz fan. I'm figuring out his swing because I know who he idolizes. I'm like, "I'm seeing those connections. What is he trying to do?"
Many coaches try to go in day one like, "You need to do this and this." The kid is twenty years old. He's been doing something for so long. He doesn't even trust you yet. You have to build trust before anything starts to change when it comes to something that's sacred to them because they've been working on this thing for their entire life and they want to be successful. They want to get to the big league. If you're trying to change something right off the bat and they don't even know who you are, it doesn't go far. I take it from a couple of coaches that I learned from. Coach the person first, and then coach the player. Many times in coaching, and it could be in the business world too, we're not coaching the person first. We got to coach the person first.
Once we create that foundation of who they are, we create trust. It's a lot easier talking about, "Let's try this with your swing," or "Let's try this with your pitching mechanics." That's so big to create the foundation, but I tell our coaches the first couple of weeks, "I don't care about how much knowledge you know on hitting pitching and all that. We'll get to all that. Before anything happens before we change anything, we have to get to know these guys. We have to create trust. They got to know we care about them." Two things. They don't care what you know until they know how much you care. The other thing is the people that we love the most, our favorite teachers, coaches, bosses, whoever that is, they loved us first. We got to let these players know that we love them before we talk about any baseball stuff so that they know that it's good.
It's not what the employees can do for you. It's what you can do to care for them first and then everything else takes care of itself. I'm guilty of something like, "We need to go to this." Do they even know that you know them? That's important. You mentioned Tim Corbin as an influence. Tell me something you learned from him.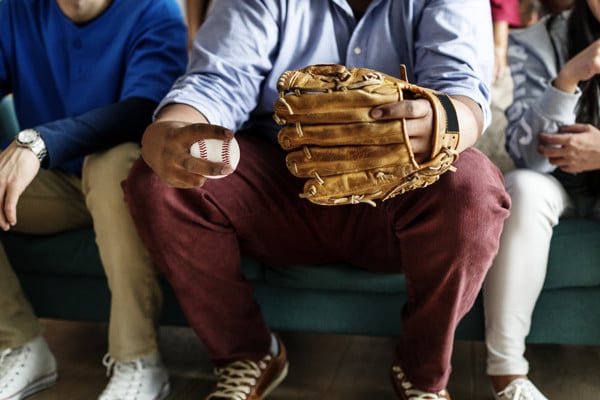 Corbin is one of the most influential people I've been around from the outside. I'll tell you something. There are two things that I've learned from him that's always stuck.
He's the head coach of Vanderbilt.
He's a legend in college baseball and many people have taken things away from him. Early in my career, I heard him talk. He was emotional with his body language in the third-base box. He was coaching third base. He's given signs. A kid misses the bunt, big body language, bad body language. If something negative happens, bad body language. What we don't realize is our body language, it doesn't whisper. It screams. Body language screams. What does our body language look like every single day? How does that influence the people that are around us? We all have this energy around us. It's either positive energy or negative energy. You're either going to be an energy giver or an energy vampire.
With all of those things, what is our body language telling every single day? It's probably about 90% of our communication. What he did was the film itself in the third-base box and he watched himself with these mannerisms and body language that he had and said, "I'm not helping my guys. My guy wants to get a bunt down. He's worried about how I feel if I'm going to jerk him out of the game. His mental psychology completely changed because of my body language. I got to get my body language together a little bit." The other thing that I took away from him was in January of 2017, we're in Anaheim for ABCA National Baseball Convention and he lost one of his players. It was a pitcher. One of his pitchers had a tragic accident passed away.
The year before that, they ended up winning a National Championship. He was talking about two things. It was the difference between celebration and devastation. It's two ends of the spectrum. We all probably go through both of these at some point in our lives because there are peaks and valleys in life. He was talking about at celebration, "We won the National Championship, and all these things were going great. We were riding a high wave. It was two weeks of doing all these great things all these talks, podcasts, and interviews. At some point, it was like, 'I want it to go back to normal a little bit, go back to my routine, and get back to the norm.'" That's what happens when we go on vacation sometimes. Sometimes we go on vacation for two weeks and it's like, "I'm ready to get back in my routine and things."
He talked about on the other end of that spectrum, the devastation and grief are one of those biggest devastations. We've all lost somebody or we went through something terrible. It's tough to get through those moments. In the same moment of celebration, we're here in devastation. Our goal is to get back to the middle and that's what he always talks about is get back to the middle. Many times we're in these peaks and valleys, and we're going through maybe a valley in our society and culture in America with fighting COVID. How can we get back to the norm, get back to all of these things? Be a solution going forward. I always took that away. That happened in 2017 in January. I've still got it on video. I still share it with multiple people. It's a celebration or devastation, figuring out how to get back to the middle. That's the same thing in baseball too. You got to play the game pitch by pitch. There are things that don't go well and there are things that go well, but you got to get back to the middle.
Coach the person first, and then coach the player.
Click To Tweet
I love that be in the middle and also, we talk about this here that we're always on stage and talking about how he gets filmed himself. I wonder if every leader, manager and business owner film themselves throughout a day. When something bad happens, what's their reaction? I'm guilty of it. I am a roller coaster ride, but I watched you. The polar opposite, Sean West, I love him. I'm amazed by the fire. He had the best ejections I've ever seen in baseball. He was all over the internet but you, zero ejections. I watched the guys and they don't go too crazy. They don't yell. They stay, have fun and they're focused and it's a good time. They feed off that. That's important because I realize people can tell of me, I'm out there. If I'm upset with something, everyone can know, and that's something that I need to improve. If I turn the camera on myself, and there are cameras all the time, that's something I notice, but you've been able to maintain that. That's big for the culture. I want to finish a few things here quickly. Recognition has become a big part of your system. Talk a little bit about how you've done it with your inner team to build almost the mindset of, "We're going to continue to do things better and be recognized for the good and not necessarily in trouble for the bad."
I learned a lot of that from you too and recognition and figure it out. In business or in a team setting, we always point out things that are negative and it makes it more of a negative environment when we're always pointing those things out. How can we praise in a group and then criticize one-on-one? That happens better and there's so much carryover in the right direction. I learned a lot that from you, but I learned it too when I was at South Mountain. I had a couple of scenarios. One of them was in the weight rooms the first year I was coaching strength and conditioning. I had a player in the squat rack and he wasn't going low enough and the technique wasn't great. I yelled at him across the room. All the guys can hear it. It was a negative environment. He didn't respond to it well. The squat wasn't good after that. We had a blow-up after that. I always remember those situations. His name is Matt Laufer. He's a kid from Hawaii. I never forget that because I completely changed at that moment. I said, "This didn't work out. I got to do something different. How can I possibly influence that?"
One was how can we prehab some of those problems and teach better instead of rehab all of those problems on the backside? Any of these negative things that we have going on inside of our business, can we prehab all of those behaviors before those problems even happen? It's prehab versus rehab. We rehab too many things in our culture in America if it's drug addiction, alcohol, or whatever it is. Prehab it. What I learned from that too is criticize one-on-one. Put your arm around, "What's going on? Are you doing all right? Let's go back to the drawing board and this is what we talked about, day one." I needed to teach better. On the squat form, day one, I didn't do that, and I do that now. I haven't had one of those blow-ups in the weight room ever since. It's completely changed, but I learned a lot about that from you.
The other thing is to recognize in the crowd. We all want recognition. We want to feel good about ourselves. We want people to say, "You've been doing a great job." How can we do that? That's where we came up with the Flip The Switch shirts. When our players inside Bananaland, they do a great job on the entertainment side and the baseball side. They get to Flip The Switch shirt. We ended up creating logo socks of the Bananas. They're sweet. The guys can wear them on the field. Guys are getting those socks. They're earning those socks based off of being on time, never backing down from a challenge, and doing the right thing. We point out those things and recognize those things. Anytime that we can recognize guys and put those things out there within a group, more people want that recognition. That's how you change that culture and you see that a lot, but I learned a lot of that from you.
I've learned a lot from you and it's amazing how well we work together and it's over communication. It's discussing where we're trying to go with everything. Most front offices don't have the same relationship and it's a testament too. In any business that you're in, there are also often silos. One group's doing this and one group's doing this, but you're coaching staff after the game. We're talking about the Fans First moments. We're all giving each other shout outs. We're a part of that. We're in the pre-meetings before with the team and we're talking about that. That's how you build cohesiveness and we've seen that. Tyler, it's going be fun to watch you as you're starting to give a lot more podcasts, a lot more talks, but is there one quick win to finish it? One quick win where someone can be more like a coach as a leader in the business world that do it differently?
If you had one thing that you could point out and it would go back to it's all about the people. That's the main thing. How can you create those relationships to start with? Once you create those relationships, anything can happen. If you figure out who that person is, what their goals are, how they can be a part of what you're trying to grow, give them ownership in a lot of times. That's how we get a lot of buy-ins here with the Bananas. Ask these guys what they want to do, how they want to do it? Make it organic in a lot of ways let them be a part of that conversation. How many times in business are we able to let those people be a part of the conversation? If you let them take ownership and responsibility, then they'll run with it. The last thing I'll say with all of that is how do you create a business that stands out among everybody else. That's completely different than everybody else from recognition from the environment? You always want productivity. How do you get more productivity?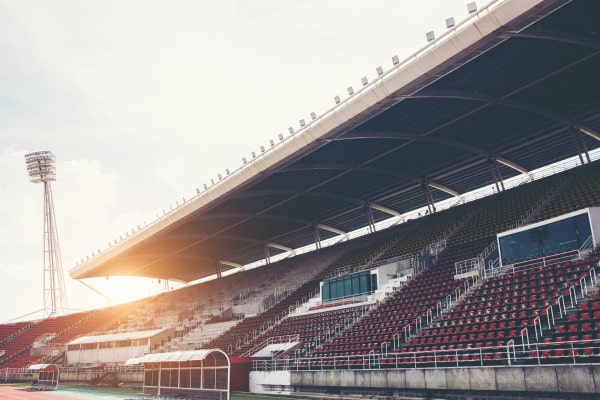 The great thing that's here with The Bananas that we've been able to do for players is our host families are unbelievable. We have six different jerseys in summer baseball. Who has that? We've got locker rooms and pregame and post-game meals that are unbelievable. CPL competitions are unbelievable. TrackMan is here and the awesome city. Through and through, there are many things. They get free haircuts in town. How can you create a business that stands out and people will talk about it constantly? Once you create a business that stands out that are doing things differently, from there, you hardly even have to recruit anymore. It recruits itself.
We've seen that. It's all about creating that experience. I love what you said, "Coach the people and focus on the people." If we start focusing more on the people and everyone does that, it's going to make a big difference. Tyler, it has been a ball. I know you're going to start hearing from more and more sharing the crazy things you're doing. We didn't even get into the craziness. We stayed straight, but it's important. I'll tell you this and I love you.
I love you too.
It's a lot of fun.
I appreciate you.
That's a wrap right there for season three with the man, the myth, the legend, Tyler Gillum, head coach at the Bananas. Tyler, where can people find you? I know you're strong on Twitter. 
I'm @Gillum13 in all social media. If anybody wants to even send me a text, I take phone calls all the time, (602) 370-7649. [email protected], reach out to me. If I can help anybody, I'd love too.
Thanks.
Important Links:
Love the show? Subscribe, rate, review, and share!
Join the Business Done Differently community today: