King Of Cheer: Stories Of Inspiration From The World's Only Professional Fan With Cameron Hughes | Ep. 14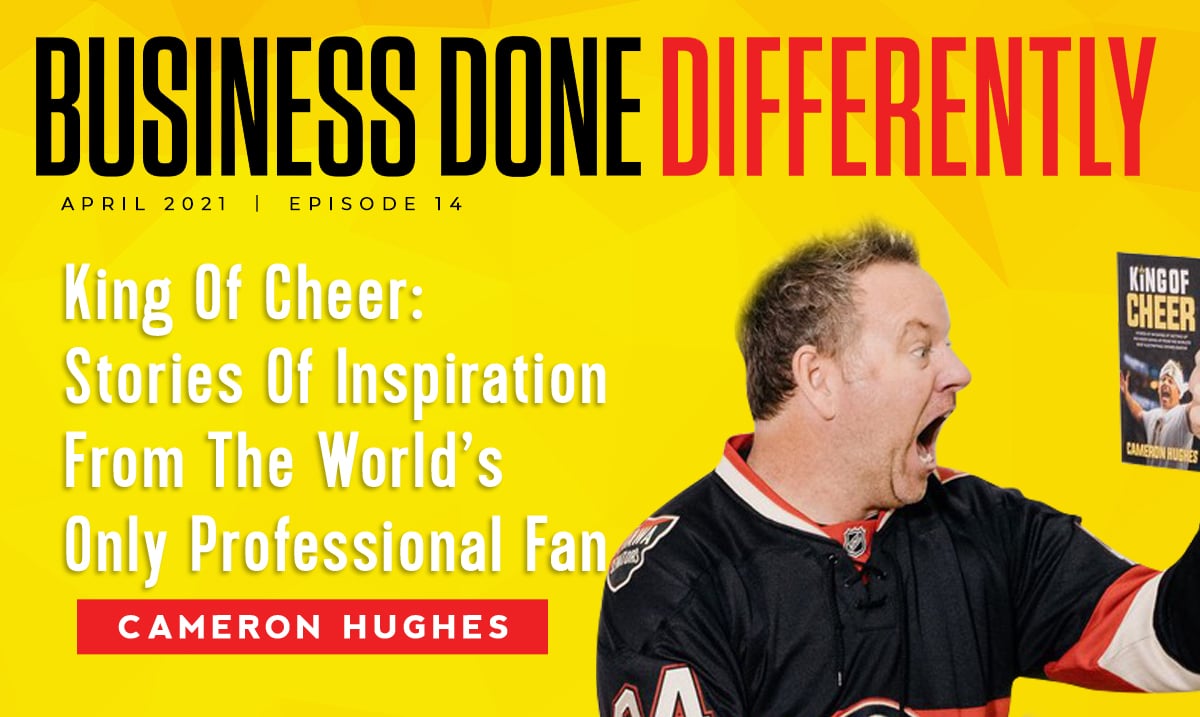 If you haven't heard of the term "professional fan," that's because there is only one of it in the world. That person is the one and only Cameron Hughes, the huge persona behind the book, King of Cheer, where he shares countless stories of how taking chances, challenging the status quo, and finding unique and outrageous ways to contribute to a team. In this episode, he joins Jesse Cole to go deep on creating moments that matter on how you can give permission for others to stand out and how to put the spotlight on others. Buckle up for you will soon learn why Cameron leaves everybody he touches truly inspired and fired up.
—
Listen to the podcast here:
King Of Cheer: Stories Of Inspiration From The World's Only Professional Fan With Cameron Hughes
Our guest is the King of Cheer, Cameron Hughes. He's the world's only professional fan and he's traveled all over the world igniting crowds from the NBA Finals to the US Open. His book, King of Cheer shares countless stories of how taking chances, challenging the status quo, and finding unique and outrageous ways to contribute to a team. In this episode, Cameron and I go deep on creating moments that matter on how you can give permission for others to stand out and how to put the spotlight on others. I left truly inspired and fired up and that's how Cameron leaves everybody he touches. Buckle up, get ready to get up for this episode with the one and only Cameron Hughes.
—
Introducing the one and only, the King of Cheer, Cameron Hughes. Welcome to Business Done Differently.
Let's shake things up, Jesse. I can't wait.
You know I've got Mony Mony playing.
Here she comes now. This is one of the greatest call response songs in the history of sporting events. Maybe it's not the best to dance to but the crowd loves playing along. They love Mony Mony, they're going to yell, "Hey, hey, hey."
You've got us going so we've got to warm up the crowd now, Cameron. These are entrepreneurs. They're used to all these business professionals. What would you do now if you want to get them warmed up for this amazing show?
What I would do is I would ask them to stand up and ask them to do ten jack jumping jacks. I would ask them to grab a t-shirt. Even if you're wearing it, take it off and roll it around. Change your state, Jesse. Get excited. Be in the moment. If you're going to come and read this, be in the moment. Otherwise, don't play along.
I'm picturing people literally pulling over, taking their shirts off, and ripping them off. I hope that's happening to everyone that's reading now. Cameron, I become a big fan of yours. I follow you a little bit and read your book. I'm like, "Yes, yes, yes," but for the people that don't know the craziness of Cameron Hughes, bring me back to that first night in Ottawa, the setting, the year, and everything.
It was 1994, January 8th, twenty feet of snow in Ottawa. I'm from Canada. I was in and out of university, as much as Frank the Tank was, trying to find my thing. I was a bit of an entrepreneur, but I was a little lost at that time and I had some academic issues. I'm not going to lie to you. I'm living in my dad's basement and I've got a t-shirt company going. My buddy says, "Do you want to go to the Ottawa Center NHL hockey game that night?" I'm like, "Sure." His dad had great seats. I used to have other seats at the top like nosebleeds and I used to be pretty vocal but that's all I did but I also knew when to be vocal.
We're at the game and no one's cheering. First period, crickets. Second period, and the same thing. I'm starting to get upset. I'm 100% sober. Nobody believes me but it's true. I'm upset that nobody's cheering. It's Saturday night and people have paid good money for their tickets. Let's do something. I look at my buddy. He's like, "Please don't." The song We Are Family comes on and I don't know exactly what possessed me but this thing that was burning inside me, I got up on my seat but I faced the crowd.
I didn't do it with my back to the crowd. I don't know where I thought of that but it wouldn't have worked if I had my back to the crowd. I'm dancing and they're all looking at me like I was out of my mind. There are no jumbotrons and no entertainment department but there's an organ player and a DJ maybe back in the day and the crowd was stunned. They came along and they started to cheer. The other section saw it and play resumes. I sit back down on my seat and there's a buzz in the arena. How many sporting events have you been to?
Numerous. Too many.
How many times have you been to a game where someone does something funny or has a great idea and that's it? That could have been my moment. That was funny at that time you danced the game. I tell people my story and the reason I've had this accidental career isn't that I got up that first time. It's the fact of what happened next. Ten thousand people turn around at the next time out. The DJ plays a big dance song and I'm like, "What do I do? They want me to do something. I've got to do something."
Were they all looking at you?
You don't have to be on the team. You can still be part of it.
Click To Tweet
Yes. Ten thousand people were like, "Come on, Big Red, let's dance." I get up from my seat, I go to the aisle and start dancing up and down the aisle. I'm wearing a jean shirt with jeans, a Canadian tuxedo and I'm flailing my arms like a lunatic. They're all looking at me like, "I guess we cheer. I guess we go crazy." The song ends and 10,000 people stand up, a standing ovation. If that was it, that would have been at least still worth writing at least the page about in my journal.
I go back to my seat, a rep from the team is there and say, "What's your number? We want to call you. We want to have you back." I'm like, "Okay." I didn't know what it meant. The next day, I go to my local rent job, work at a hockey rink, the Canadian dream. I got home and my dad was like, "What did you do last night?" I'm like, "What do you mean?" He shows me the front page of the Ottawa newspaper, "Dancing Redhead Bandit Steals the Show at Senators Game." It was in 1994.
At that moment, there were a lot of different stories from there. It took you on to or you said, "You didn't make your basketball team but you ended up on the center court of the NBA Finals."
That was my whole thing. In high school, every kid wants to make their team. Maybe it'll help them meet a girl, make their parents proud and be part of something. I didn't make the team and it bummed me out. It was also a tough time in my life. My mother was fighting breast cancer and she said to me, "Maybe there's another way you can contribute to the team." She had this message or something like that.
She's saying, "You don't have to be on the team. You can still be part of it." I didn't know what she meant. It's something like she planted a seed and it stuck with me. She passed away, which was a horrible thing for me as a kid but it was this fuel that ignited in me of wanting to take her message of big heart, connecting, leading with love. That's what my mom is. My mum was a nurse. She was a career counselor. She's all about people. That spark was in me at that young age. We could talk about it and it could be ten chapters in the book with all the rejection you face trying to get out there and all the highs and lows, but I knew ultimately where it came from. The heart. If you lead with that, you'll be alright.
You've got to get the teaser there. Why were you on set recorded NBA Finals? How did that happen?
I didn't quite get to that moment. From not making the high school basketball team to center court in the NBA. I'm in Cleveland and I'm performing at the Cavs game. I was doing my normal routine in the crowd. Get up, troll the shirts and the mascots on the side of the court, it was 2015 and the Cavs were winning by a lot. They're like, "Come on, let's sneak you on the court. We won't tell the producer." They had this flag bit where it was loud, louder, loudest and in the middle of the flags was a hole. I would help carry the flag onto the court and the next thing I know, the mascots would pop out, then there was me. Twenty-two thousand people were at the Q in Cleveland and it was insane.
I talked so much about standing out and being different and finding your niche. There was no one like you. When I was listening to the story about Ottawa, you weren't just doing your thing, you were performing for the audience for the fans, as a fan, which is so important. At the moment, give me a little more of it. You dance and you use shirts. I love how you start ripping off lots of shirts. You even have your own, the dancing guy in the beginning. You start marketing yourself. Tell us a little bit about what this routine turned into because I want to get a picture. You're a fan who's solely trying to get everyone fired up.
It's something that I don't think enough people discuss because of the heart of it, I didn't go there going, "I want to get hired and I want to be talking to Jesse, who's wearing a yellow tux years later." There was no vision but I was always having fun and I always had that, but I decided it was working. Something was working. The crowd responded to this spontaneous fun of it because it wasn't a shtick. I was dancing like an idiot.
I had a t-shirt company so I put all these t-shirts on that said The Dancing Guy. The other teams that I started to perform for we're like, "We want you to wear our shirts now." If I look back, I was thinking I should have branded my own t-shirts and that was part of my contract. I would have a massive t-shirt empire. Regardless, it's always been about being that authentic fan from that night. I try to replicate that night every time I go to any game. Creating that moment that sets the tone for a game is powerful.
We get into a lot of the lessons in the business world, but from the sports world, I know there are people in the sports industry reading this. Give me a little bit more of that routine like the introductions. You saw some of the ideas that I got from this I shared in my book report. Share with me what is the intro, what does the routine look like?
In the early days, they play a song and I get up and dance. That was it and they'd find me on the camera.
Over the top bad dancing.
I was asked earnestly, "Are you a good dancer?" I'm like, "No, but I am on stairs for a guy who's 6'3 in my size." I go and I keep moving. It's hard to dance on the stairs and I've been hurt a lot but that's another story. It's dancing manic and that went from that to the t-shirts, to the leading team cheers and rewards the fans at the end of the cheer or there's, "Go," and you throw them t-shirts. That led to me getting other fans up with t-shirts and that led to other fans starting away with me and doing funny bits with me. It's me getting in the crowd and not having these big huge props but this true connection. That's how it's evolved in that sense. The other way it's evolved is like you said, bigger intros. Some areas I've opened up with Blue Man Group and people are like, "What?" Yes, Blue Man Group, and I've done it twice in Las Vegas. I pretended to be an usher and lots of different things.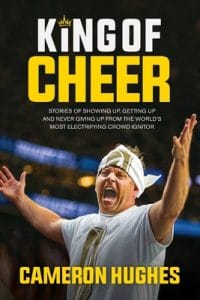 I see you as the best Manana and we could ever have so we have a male cheerleading team, The Mananas. They're now known as the Dadbod Cheerleading Squad and now you do have one of the best dad bods I've seen, Cameron. I'm saying that as a compliment. Take it for what it is. Your job is getting the whole crowd into it. You were described as a reliable wildcard. I laughed hysterically. We talked about before the wheelchair incident and some of these other things. A reliable wildcard. Elaborate on that, and you have to share the wheelchair and it will probably lose a few readers because of it.
My whole thing is you've got to push the fans because they're there to experience something. You know this. You live this every day. You breathe it. Your list of ideas is ten miles long, but fans from the heart of it go to an event and want to be pushed. Some more than others. Some people go to a big concert and scream and yell and sing every song and others go and soak it in. That's fine. You buy the ticket, that's your experience.
I also know that inherently when you connect with them, build rapport, when you create that moment when you see a bit of their smile, which I have learned to read fast who I can have fun with. I was in Rio Grande one night. I got up and there's this gentleman who's easily 400 pounds. He's a big guy. He had the shirt with his stomach rolling over and we ended up having a dance-off. He didn't like me because he was the loud guy for their arena and he was a good dancer. He was legitimately a good dancer. He didn't go up and down the stairs like I did but you push it.
For the wheelchair thing, I was at an AHL game and Lehigh Valley. The crowds whipped into a frenzy. It's the second half of the second period and throwing t-shirts out. It's awesome. It was on fire. I've done a bunch of games there. I'm about to go down the stairs and this woman comes over to me. I hear her yelling, "Hey, sweetie." I turn around and she's probably 75-plus. She's in a wheelchair and she says, "I would love it if me and my girls could get a t-shirt from you. We love you. We think you're great." My assistant's with me, my stage manager, and the security person, the usher. I look at her with a smile and a little grin. I said, "I'm sorry. I can't give you a shirt. I'm not a big fan of senior citizens, especially if they're in a wheelchair." Can you imagine the reaction of my stage manager and usher? She laughed so hard, she almost fell out of her wheelchair. She was with me from the get-go. She then said, "Come with me."
I go with her and I meet her other three friends who are all in a wheelchair. We took a picture. I hug all of them. We have this great picture and I put it in my book. Do you know why? It's b3ecause they loved it. I can frame that story in 50 ways and everyone would be offended, I'd be canceled, but she loved it. I've told that to other people who are in wheelchairs and they love it. Do you know why? It's because we got to laugh. We've got to let go. We've got to say, "I'm not making fun of her. I'm having a blast with her. She knows she's a senior citizen. She knows she's in a wheelchair. We're good."
I read that in the book. I almost did a spit take. I was like, "I can't believe this." I'm going back to my notes in the book. You've got to connect with the fans individually. Let's take this out of sports for a second. Whether you're taking on 100 or 200 people coming into your retail store or thousands of people going online, how you connect individually. Was that where you learn the lesson because you make eye contact with people? You try to connect with them and make it bigger than your guy entertaining 10,000 people.
I went to a coffee shop before we did this. It wasn't super busy but my thing is that the young lady behind there is going to be working there for eight hours. She's going to be looking after hundreds of people in the middle of this crazy time we're in, why not put a smile on her face and she'll put a smile on my face in return. Why not? We have an opportunity and I've taken that concept, that feeling of building rapport, which is what we do. Any entertainer builds rapport, and anyone in retail or sales builds rapport. You feel comfortable with them, then the relationship forms, the trust forms, and the transaction, so to speak, can form.
The transaction with me and the woman in the wheelchair was halfway done by the time I said anything. If you think about it, she liked me. She told me she liked me. I knew she was a fan. She was at the arena so the trust that we've already got allowed me to say that. I want to ask you when you guys build rapport do you specifically talk about that when you're in your games with fans or do you create experiences that do that?
You're turning the questions already. We have five stages. We have the parking lot, the plaza, the concourse, the grandstand, the seating in the field and we look at ways in each stage, how do we connect. At the parking lot, our parking penguins who are dressed in penguin costumes hand freezy pops to little kids that say, "Stay cool today." Our players are greeting the fans as they come in and our pet band or Banana Nanas so that's part of the experience coming in. In the plazas, the band plays. They move out of the stage and play next to people and our band rotates. It's all about that because you get your own performance. It's not one stage that everyone's watching. Bring the stage to them.
Here's what I don't understand. I've done some consulting with some different teams and I talked about what you said, but I framed it as touchpoints, which is what you're talking about. It's all of those different touchpoints. You drive a half hour to the arena or whatever it is. Why isn't the person who's the first person you see at the parking lot wearing the worst outfit of everyone you're going to meet tonight? Why aren't they in the brightest jersey from your team with whatever else safety thing they have on greeting you, twirling, or doing something? They have a job to do but I love that you say that.
Their job should be the entertainment. We hired a professional high fiver. He's a six-year-old. His sole job is to high five people. We pay him and break every child labor law there is but that's his sole job. He's out in front, high fiving people. We hired a professional luchador, a wrestler. He does the haka with the players, but he also greets fans and does wrestling moves. That's their job.
Those touchpoints add up to what? Loyalty, experience, conversation, and return customers. I went into a retail shop and had a mask on and it took someone twenty minutes to say, "Can I help you?" I'm so mad at myself for not saying something I didn't want to because everyone's going through whatever. I ended up buying what I needed but I was like, "I'm not going to make a stink but where is the hello? Where was the love?"
You were wearing a Scream mask.
That's true. I was twirling t-shirts with my shirt off.
It's never about who doesn't show up. It's who does that matter.
Click To Tweet
You've got to put some context to it, Cameron. You're so spot on it. I was thinking about a couple of years ago or whatever I'm with my dad, he's more conservative, he doesn't know how I am his son. He has a completely different background. When I go out with him and we order food, we do things, I turn it up a little bit because I like to see my dad's reaction. I'll never forget this. It was a couple of years ago. We go to a sandwich place and I go, "I'm looking for the best sandwich of my life right now." I got all excited and I went, "I believe in you guys." I started going over the top and they were all laughing behind and they made the sandwich. I go, "This is the best sandwich I've ever had in my entire life." My dad now goes there every time before COVID and says, "I'm looking for the best sandwich in my life." What you noticed and what I noticed is you can get people out of the shell and they can be more full of life when you give them permission to be.
Yes, and the best experiences you have, they've greased it and oiled it. Before you even get there, they greased it up a bit. They've done something on social media, whether it's subliminal or not. They've done ads, radio, and done all these things to create this mindset so then when you come to the event, you're ready to go. A quick note, those little touchpoints then add up to you feeling more energized by the time the puck drops so the whistle blows.
The question is, whatever you're doing, how do you get people primed for that experience with you? For instance, I don't know if you know about it but when people buy a ticket, they get a video sent to them saying, "Congrats. You made the best decision your day. Right now, your ticket order came in and a high-priority siren went off in our stadium. Our Bananiacs rushed to the ticket laboratory to produce your ticket. A Banana Nana slowly walked in, hand selected your tickets, and placed them on a silk pillow. We raised the silk pillow to the air and said, 'Nants ingonyama,' to celebrate the birth of a new fan. We walked their tickets down to their vault where they're ready for you to go bananas." That's the first touchpoint. People are like, "What is happening?"
Our ticket experience score sends a playlist of music to listen to on the way to the ballpark and we go into all those touchpoints from there, because when our game starts, Cameron, we want them up here. When we ask 4,000 people to dance Hey Baby, we don't want one person sitting down. If you don't do those touchpoints to prime before, good luck. They're like, "No. This is a typical sporting event. I'm not ready for this."
Let me ask you this. Why don't teams do it? Are they lazy? Do they not want to offend people? Why?
Teams do it to an extent but as you know, it's unbelievable attention to detail that takes years to continue to add. As Walt Disney said, "We're always plusing the experience." For us, it started with dancing players. There were no touchpoints before. Our players dance, which was different. We expanded out. In your first routine, you were dancing. You have no idea what you're doing, the t-shirts came, then the routines.
It's a good point. I read this good book. Have you read it?
I haven't heard of that book. It's an old book.
It's amazing. In this book that I read, should we say what it is, it's Find Your Yellow Tux.
I've heard of it. Yes.
I stapled it together this morning. It's a great book, by the way. Congratulations. Your Fans First mindset creates everything. I've taken a lot away from your book. If that's what's driving your every decision, it's the fun factor for the fans. The problem is, with all the teams that I've worked with you know and we know are so focused on the court, on the play. You're going to come into our arena tonight. The team's not playing well so I wouldn't go as crazy tonight. You're like, "What?" Go crazier. With your Fans First concept, sometimes I want to shake these team executives or businesses I'm working with. It doesn't matter if it's raining out, there are twenty feet of snow or your team's the worst in the league. People showed up. It's not about who didn't show up. It's about who did show up and on and on. What are you doing for all of these touchpoints?
It's not who doesn't show up, it's who does that matter. That's Cameronism, King of Cheerism. We say every game that it's someone's first game. That's what you've been doing and it's so spot on. I've got to share something from the book because it's such a powerful quote. You're pretty smart, which is good to see. You're not this crazy dancing guy. You know what you're talking about.
Do you know what's funny? If anything, I surprised people that I was even able to put it together.
Mostly everything is spelled wrong and it's put together with pictures. I'm kidding. The book is amazing and we'll talk more about that. I'll share my book report with everyone by takeaways. You talked about having a speech topic because you give speeches as well and lots of keynotes all over to remove the barriers to create an emotional experience that makes your fans come alive. You said this, "The driving force behind everything I do is the idea that when it comes to an audience, it's all about creating a feeling. Make people feel something, make them come alive. When you feel something, you talk about it, you share it and you ultimately want to do it again. People won't remember the tweet of the game but they'll remember getting up to dance, cheer, let loose being pushed, and connecting with the community." Mic drop.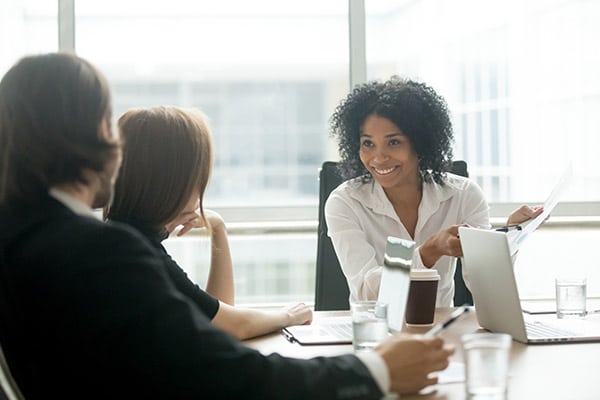 That right there transcends sports. It's exactly what we're talking about. I see a six-year-old girl dancing with her 60-year-old grandpa and everyone is doing the same dance. I see a grown man who you can see is not used to this and he's singing on the top of his lungs, Living On A Prayer, with the whole stadium singing. Those are moments that you are coming to life. You're not thinking about a tweet. You're not thinking about what you have to do later that night. You're not thinking about all your chores. You're thinking about being a part of a moment. We need more of that. That's what you were able to do and that's why your book transcends sports that we need to think about in our business, how are we creating that?
It's tricky. It takes time to figure it out. It takes finessing. It takes a creative license to come into an organization, a meeting, whatever platforms people create, to bring ideas. It doesn't matter if you're the parking lot attendant or the CEO. Everyone has experienced what your brand is so they know your brand. I'm sure people know it better intrinsically, the value of it or how it was made, all those different things, people do. Everyone has touched the brand in this company, in your company, in Minnesota Wild, wherever it might be. Why don't we open that creative license up to people? That's one thing I would do.
It starts at the top, Cameron. The organizations you've worked for, you know the ones that either go well or don't go well. If the owner, the CEO, or the president are all on board with this type of experience, you will see that with everyone in the organization. If they're not, if they're talking about sales, revenue, quarterly profits, what the team has to do on the court or on the field? It's a different experience. It starts 100% at the top. If you're a CEO reading, how often do you talk about making people feel something in an emotional connection versus how much you talk about revenue, profits, and sales?
It's crazy. You talked about it early in your book, there's a baseball game going on but there's a party that's more important. We've said this before and we'll say it again and we'll both keep saying it our whole life. You can't control what happens on the field but you can control what happens in the stands, in the parking lot, on the grandstand, etc. You can't control how many people are going to walk into your store if you have a store in Downtown Main Street in Wichita, but you can control what happens when they walk in. You can control how you create the feeling before they get there.
Cameron, we got into a serious point, which is a little foreign for us. We're not doing anything ridiculous. I'm wearing Bananas underwear and throwing Macon Bacon toilet paper at you. We are going to mix it up and go into a little fun now. We got to the serious points, connections. We made people feel something. We're going to go into our first game. Are you mentally prepared?
Not really, but okay.
This is called truth and dare, which one do you want first?
Truth.
A performance, maybe a performance you didn't do, a regret. Years of performing in front of millions of fans, what's one regret looking back?
Cavaliers, NBA playoffs. I got up. It was insane. It was a huge game. The crowd knew me. I have 75 seconds on the clock to set the tone. A fan from Golden State comes up in my face. He was drunk. All over me, he threw me off. At one point, I had to physically touch him. He was in my grill. Everyone on the screen saw it. I can't remember exactly what I did but I pushed him out of the way, something like that. The bit ended and as I walked up, I looked at him and I was like, "What the bleep were you doing? What's wrong with you?" All the fans were on my side.
I walk up. Police officers were there and he's like, "Is everything okay?" The guy was physically on me and then I physically touched him, which I should never have done. I was caught up in the moment. The game goes on and everyone that I would see throughout the rest of the game would say, "What was up with that guy?" Even a police officer said, "We were with you, but you shouldn't touch him." I'm like, "I know that." I go back to apologize to him later in the game, to be a bigger person. He had been kicked out because he was such an idiot. I've never had a moment like that. That's the first thing I would think about.
There are many performances you've done. It's easy to think of one thing, one person and they have criticized or have been bent against it. The challenge for us leaders is it hurts. We get criticized regularly because we do things that are crazy. When we did our fans giving game, the first comment was, "Tonight was an absolute cluster." It was tough. How do we look at that? It's like, "That's a small percentage of people." You had 20,000 people on your side. Your regret, you would have said you wouldn't have let it affect you. You look back and say, "I would give myself permission to be crazy no matter what people think."
I would not have this career, thick skin because I've had people throw stuff at me. I've had weird people come after me. I've had everything. You have to learn to shake it off. I've had criticisms online, in media. I've had it all, "He's fake. He's this. He's that." All those things. In the moment, you have to learn to control your emotions because you're a brand ambassador for that team that's bringing you in. To say I don't take it personally would be the biggest lie I've ever told because of course, I do. I'm a human being. We all care what the fans think. If you don't, you shouldn't be here.
What's interesting about that regret question is it's a tough question but I believe so much at the end of our life, we're not going to regret the things we did do. We're going to regret the things we didn't do. It sounds like the regret was not you giving your full performance because you were affected by this gentleman.
We all care what the fans think. If you don't, you shouldn't be here.
Click To Tweet
That's exactly what it was. I didn't nail the moment the way I wanted to. At the end of the day, you know this well, it's a huge thing. I wish I had written it a bit more about in the book. I was setting people up for success. The Cavs, in that moment, set me up for success. They timed the video well, they timed the music, they timed it all, and then this guy threw a wrench into it. You need to set people up for success. Things like that, for the most part, don't happen.
Time for the dare. Are you ready?
Yes.
The dare could be anything for you, but no one can see it on video. You can have all your shirts off and all those things but we're not going to do that. At our stadium, the readers know, we do sing-offs. We do the metal bleachers in the deck versus the whole main grandstand. We play a song. When the song finishes, we have to sing-off, finish those lyrics. What happens is you have 4,000 people singing. I know you can't sing and you said you can't dance. I'm picking one of your top five party starters. Here's the song. When the song finishes, you need to finish that song lyric. Are you ready, Cameron?
Yes.
Here we go.
I'm Mr. Brightside. I'm telling you to get up and dance.
The fact that you went after the next lyric, I'm impressed. I was hoping you'd get Mr. Brightside, and you did. You won the game.
Thank you.
You're the big winner. Congrats.
That's a good song in a game. What's your favorite song at a game?
I have to go to a tradition here at the ballpark. For us, it's Hey Baby, the DJ Otzi version. What happens is our whole team gets on the dugouts, our whole staff, everybody, and the whole stadium is going, "Hey, hey, ooh, ah. I want to know." No matter what my day is, no matter how the game is going, I'm like, "We're doing something special." That's it for me.
Do you do that at every game?
That's a tradition. That's usually the fourth or fifth inning.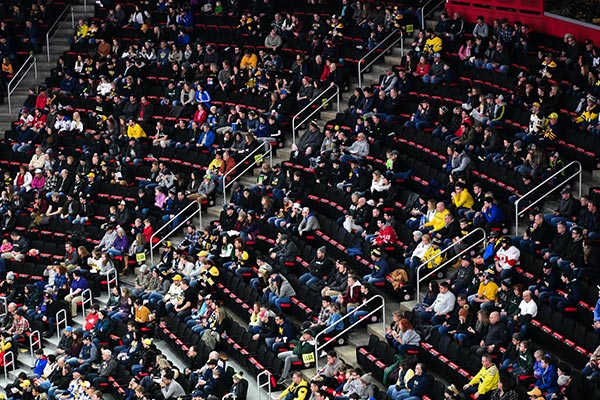 How many things that are big like that you do every game? How many do you mix up?
Every night, we have to do one brand new promotion, a pre-game that we've never done before and one brand new during the game we've never done before. John McCain, a speaker, he goes, "You got to play your hits." He has to tell his favorite story every time. If the Eagles don't play Hotel California or Take it Easy, people will be upset. Our hits, we do Banana Baby before the game. We lift the baby up in a banana costume and the whole stadium goes, "Nants ingonyama." That's at pregame, every single game. Our players dance every single game. Every night, it's a completely different dance. From Britney Spears to Bruno Mars, you name it.
You look at TV and you look at the biggest successful shows. You knew that on every episode of Cheers, Norm is going to walk into the bar, they're going to welcome him. Sam is going to have a thing. We like familiarity. Friends, Chandler is going to bust through the door or whatever it is. Fans and customers, we want that safety of the experience. If you're a big rock band and you change the way you're singing too much, people are like, "How dare you do that?" For you guys, and I've seen this in so many other venues, I've always asked "Why do you do military night every night?" I asked a friend of mine. He's like, "Because A, it's important and B, it gets the biggest cheer." I was like, "Okay." In a beautiful way, the crowd comes together. If you're looking at that from a business perspective, for me, this has been an important thing in my career. I've been asked to do a lot of things at games and events where I don't trust it. It's not in my gut. I'm like, "That's not what works." There are a few times where I've gone against it. In the moment, it didn't work, but in the big picture, it did. I had to trust it.
That's a part of the experimentation. How do you have the balance of your hits plus the experimentation? Putting on a great game, even putting on a great customer experience, do the things that you know wins but also constantly experiment. We know every game, our players will go into the crowd and deliver roses to little girls on a knee. That will happen every game because that's an ooh moment. We know the military, "At this time, can all military, past and present, please stand." You have about 200 people, big military town here in Savannah, they stand and everyone gives a standing ovation. The players come in. We give hats. We're shaking their hands. We're acknowledging them. That happens every game because it's a poignant moment.
The question is how do you balance that roller coaster from everyone cheering, yelling, dancing to a real special moment, like the cute flower to a girl? That's balancing a script. Our mutual friend, Johnny Greco, is going to join me. What the best entertainers know is how to do that. I say entertainers from sports, Cameron, but I'm saying we're all entertainers. The definition of an entertainer is to provide enjoyment and provide amusement. We are all entertainers. If we start looking at ourselves as entertainers and balancing a script of emotional connection, we win and so do our customers, our teammates, and our business. I'm going on a rant there.
I'm with you on that on every level. Some humans are wired differently to react differently in social settings. There are sections in libraries dedicated to that, how we adopt in social environments. Create a safe space for your fans, AKA your customers, to feel like they can get up and sing these funny songs and their kid is comfortable getting a rose from a stranger. You've created a safe space. I've had moments with kids.
My book is out and I get an email from a kid and he goes, "Do you remember me?" His name is Carter from Bakersfield. I'm like, "No." I read the story and I'm like, "Yes, I do." He used to come on my shoulders and twirled the shirts with me since he was six years old. He sends a picture and I'm like, "Oh my God." Here's what I thought. His parents are comfortable with me to be with their kid in that moment to empower that kid to be the star. What are you doing there? You're creating a safe space. You're creating enjoyment. You're also doing something that people are like, "Your kid did what last night?"
As purely ADD entertainers like we are, my mind goes all over the place. When you showed me my book, I realized for the first time that we both have pictures of us with our hands up in the air on our books. Our mouths are wide open and our hands are up in the air. I'm throwing t-shirts, which is ironic. You're yelling, which is hilarious.
I'm about to throw a t-shirt. That's the other thing, the t-shirt thing. The t-shirt concept of giving fans something is always been something for me that is valuable and they love it. It's an extension of your brand. I can't tell you how many places I've been where they're like, "We have twenty t-shirts for you." I said, "Twenty t-shirts for my one hit?" They're like, "Yes, for the whole game." I'm like, "What are you talking about? I want 200 t-shirts." They're like, "What are you talking about?" I go, "I'm going to create so much excitement in the crowd. They're going to catch a t-shirt. For the rest of that eight-year-olds life, until they're too cool to remember it, they're going to know where they got that shirt. It's that worth $5?"
We're only throwing about ten shirts out. You need to look at that and say, "No."
You only throw ten shirts out a game?
Yes.
We'll have to talk offline.
Here's one difference, Cameron, that most teams don't do. When we do the t-shirt toss in the first inning, players go into the crowd individually. They're getting the crowd going. I'm doing it. When I throw out my two shirts, the last person I throw a shirt is a grown man who's getting way too excited. He's going nuts and I'm like, "This guy is crazy." I throw it to him and he opens it up and it's our underwear. He's holding our underwear and I make him put it on in front of the crowd. He gets on the bench, he puts it on, and he's holding it and everyone is cheering. It is a special moment that you build, but there should be more. When we do the roses and the t-shirts, we did rations during our fans giving game. We threw out candy corn. We threw out pieces of bread and banana muffins. People love anything that you can throw, especially if it's from a player, which we can do.
You've got to cheer on yourself first. If you do, the crowd will cheer you on.
Click To Tweet
Getting that collective crazy crowd mentality and you got something out of it. It's a special thing. People wonder why they go crazy, it's because it's a crowd. It's energy and you're the one who got it.
Our players, when they hit a home run score and run, part of their duty is they're going to run through the entire crowd. A home run comes in and they start high fiving everyone in the crowd. Breaking down those barriers, that's the thing that we can do that I don't think a lot of teams or businesses don't think about.
What do the other teams think about this when they come to your stadium?
At first, they're like, "What is this?" In the first four years, people are questioning. In the last few years, they know what they're getting. They see us on TikTok. They see our videos. When we pick out a donut hitter before every game on their team, if he strikes out, the whole stadium is going, "Donuts." We give donuts and the place goes nuts. We're going to have a weigh-in before the game at home plate, a scale, and picking a player from the visiting team. He takes his shirt off and flexes and then our home player comes over and they have a staredown. They know they're a part of this story that we're creating and that's what WWE is good at. We do tug of wars between both teams before the game to get the crowd going. Now they're in it and they usually want to play for us.
What do the other teams do? I'm going to go from me to you. When I go to a game and there's a mascot there, the person who hired me, the director of entertainment or marketing, will always tell me the mascot gave a better show that day. There's a bit of jealousy. I can get the crowd going. I can speak and the mascot is like, "Oh." Not every game. I'm saying there's a lot of them. In other words, it ups their game and it also makes me realize that I'm grateful to be in their arena. The other teams, have they upped their game as well?
I hope so and I think so. It's tough to go far over the line. When you have a breakdancing first base coach and doing the moonwalk and you have a luchador coach and a grandma coach and you have all these things, it's tough to get there. We've learned from a lot of teams. Cameron, you're doing a great job of turning around this show. You are in the hot seat. I'm coming back to you.
I read this great book.
That's podcast 2.0. I'm going to come back and go a little bit in sports and then finish with the business world because a lot of your Cameronisms and the ideas fit for the business world. In sports, I want to jam on some ideas with you. I want to put yourself as you're an owner of a team and some ideas that you would do because when I was reading your book, you saw some of my takeaways and the ideas in the book report. I'm thinking about the way that you were ripping off clothes and I was like, "We need to have our own closer." I don't know if you saw that one.
At the end of the day, we say, "Coming into the eighth inning." We point to the crowd and someone comes in and starts ripping your clothes off to music. I was like, "That gets people more involved. Why doesn't baseball at a halftime show?" We stop the game halfway through the fourth inning and we have a 30-second half-time chaos show, music, celebration and then stop. All these things are from other sports. What things would you take or that you've seen from different sports that you might bring in and say, "There should be more of this." I give you the big, loaded question after throwing a bunch of ideas.
For me, two parts immediately come to my head. It's a big question with a lot of answers to it, but there are two things. One, I would rip up the script more. I'll go into a bit of detail. Let's take a hockey game. The hockey game is exciting. Your team is down a bit. Your team scores and then you could feel the adrenaline in the arena. The momentum is shifting your way. The next time out, you'd go do a 90-second read to sell energy from an oil company or gas company, Chevron commercial, or whatever it is. You've killed the energy in the room. One of the biggest things I would do and I've begged team executives to do is have permission to rip up the script at the right times. Get back to that. You could go back to that Chevron spot. Sponsors are consumed at these events.
We don't have sponsors.
Another thing I would do is I would not let sponsorship dictate the flow of the audience's fun. I'm going to allow it to be part of it because a lot of teams need it to pay the bills.
The Shark, our announcer, and Tyler Gray, our director of fun, we'll call them energy audibles. Always have energy audibles at any point to throw into the script. What's number two?
I would engage every single person who works for us more often. From the parking lot attendants to the popcorn people. It sounds like it's something that you do a lot. My mom said to me, Jesse, as a kid, going through a hard time, "There are other ways you can contribute to the team." You know this from your experience. Taking it to other teams and companies, not everyone is going to be on the field. Not everyone is going to be a breakdancing coach. Everyone can be part of your team, which you've done. I would want every person that I work with that's on our team to feel like they're contributing ideas and excitement and energy and I would value that at another level. I'm not saying comparing to your level. I would say in general, the average team. A lot of the teams I've seen, their ideas are squashed before they get into the boardroom. How does that feel if you're walking into a boardroom?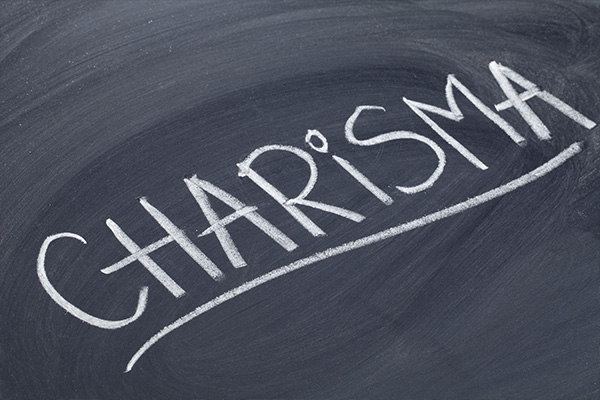 You'll never bring another idea because of that, as soon as you don't give them an opportunity to do it. You could look at every position. You were a fan entertainer. Why isn't ice cream person? Why isn't the beer person? We have hawkers that are entertaining. It's not just about selling this. How does everyone have a role to entertain?
I used to do the Toronto Blue Jays games and there's been a lot of these characters at different stadiums, the guys that throw the caramel corn and can hit it from a distance, and because of rules and stuff, they had to stop that. There are different ways to do it. If I had a stadium of 18,000 people, I would have at least half a dozen charismatic people selling beer, popcorn, whatever it is. I'm saying charismatic as in the next level. Everyone needs to be charismatic if you're selling. If you're in the crowd and you're selling a product and you don't have charisma, you're not hired. 
I had an earlier podcast. Have you ever flown through Charlotte and seen the Today's Show newsstand? Her name is Valerie Washington and she sings the whole time she's doing the order. She's like, "Chip reader. Money bleeder." She's singing about everything. I don't know if you've come across her. She's a legend. She makes more money for that business because she's having fun. People go out of their way to go to Concourse E to be able to go see Valerie. She used to make $500 in tips as a bathroom attendant because she was singing, "Don't worry, pee happy." Having fun, that's what it is.
There are two parts to that, one is it's creating that mindset. Some of the teams that I've worked with have created a mindset where you come to the event and you're primed. What can we do to do that with our team and our staff or employees? Give them permission. Why do we not allow it to happen? What are we afraid of? When I go and pick up my car, I've traveled across the country and I get there, they're young, they're enthusiastic, they're all smiling. I'll never forget getting to Denver. There was a huge Enterprise there. There are twenty young people. Not one person that day, that moment was there. I stood there and I dropped my luggage. I go, "Who wants to rent me the most beautiful car?" I stopped and I'm smiling and I'm like, "Is it you? How about you? Do you want to rent me the car?" They're all like, "This guy's a lunatic." I got the best customer service ever, I made them all laugh and I got a freakin' SUV Cadillac or something.
The same thing in sports. You're known as the t-shirt guy. You're throwing away t-shirts. If your job was to sell t-shirts, what ideas would you have to sell t-shirts in an entertaining way?
Other than throwing them off?
Other than giving it away for free? I don't know. You're hired as a t-shirt hawker, but you can use any of your shticks and any of your things to sell t-shirts in a fun way?
I would put them on people and then I would spray them with water and say, "Close your eyes. How does it feel? Does it feel good?" I would have someone that I would be like, "Wear the shirt and cheer. Say, 'Go Bananas.' Say it louder. Are you feeling the shirt good on you? Great. See? You're happier. I can't contain your smile. Can you contain your smile? I didn't think so. Let's get you that medium. That color looks perfect on you. Let me see you smile. You're smiling. Perfect. Would you like one for your brother? Your brother looks upset he doesn't have one." "Come here, Jack. Why don't you take this shirt and tie it around your head like a bandana? Jack, look at you and your sister. You are the most beautiful kids in the ballpark."
That was a whole shtick. That's the thing. You've done many things. You've done things warming up crowds in comedy. You've done emceeing. You've done many things that you could just jam on that. Why are we hiring people that have the same experience? Hire people that have outside experience. They can do what you did, which many people can't do.
Bottom line, everything comes back to permission. You set the tone as a leader in your company to allow your people to act a certain way and behave a certain way to be able to be part of your brand experience. The CEO sitting in their office in Detroit can't look after everything, but he can create a tone or she can create a vibe. My partner's an executive and she creates this vibe on set when she works in film. Everyone on set is smiling and laughing. She comes on the set everyday and she says, "We're going to make TV history today." She does that every single day.
You've said permission over and over again. Some of your Cameronisms are, get up and become your own biggest fan, and take more chances, dance more dances. I know it rhymes. Can you elaborate on either of those?
That's my life. That's the book right there. I got up that first game because I believed in myself. You've got to cheer on yourself first. If you do, the crowd will cheer you on. That's the most valuable message that I lived and want to share with people. It has to start from the heart. You can't look to your left and your right anymore for permission because at a certain point, you're going to grow up and you're going to have to make these decisions.
Start making them, trust them, and build that muscle. People reading are always like, "I could never do that in a game." It's not about you getting up in a game in front of 10,000 people dancing and cheering in t-shirts. It's about you getting up in your own life, in your own way that makes you thrive, that celebrates your talent, your spirit celebrates, and the best of you. That's what I'm talking about. If you do that, you'll have the magical moments that I shared in the book and I've lived and all those other great things.
I shared with you the email or the message you got from one of your friends about using colorful language, but what are you the best at? Can you share a little bit of the impact that message has on you? I'll tell you Cameron, the next day, I wrote down over and over again what I believe I'm the best at and lean in on that.
The cheer you give is the cheer you get.
Click To Tweet
I was going through a hard time in the sense of scattered all over the place, trying to pitch TV shows, host, and do events. I was trying to do everything. My friend felt something and we had a chat. He sent me the email. I didn't ask him to send me an email but after a phone call, like a good friend does, he followed up and he wrote me this email that said, "Stop trying to do it all." It was so much love in that email. He used a few big words. He did them for impact and it worked. That email hit me hard. It's framed. It's in the book. He's like, "Focus on what you're best at." Do you know what I'm best at? I'm best at getting a crowd to respond, have a little more fun, have a little laugh, and share a little smile. When I focused on that, Jesse, that's when truly the doors opened and the opportunities came. Also, I had more fun.
You know what you're supposed to be doing and it's clear.
I wasn't at a game performing in Winnipeg, Manitoba worrying about pitching my next TV show. "Do you think they're going to buy it?" "I hope so." I was at the moment. One thing with entrepreneurship is at a certain point, we have to try everything. Figure out what we're best at. The other thing is his point in the email as well is, "Don't beat yourself up. It's okay. Now's the time to focus."
As someone who's trying to do many things as well, I wrote, "I'm meant to deliver fun. I'm meant to entertain. If I'm delivering fun to more people, everything else takes care of itself." How do you deliver fun? You, as an entertainer, by writing this book, you're delivering what you do to more people, which then gets you more opportunities to do that, that continues this virtuous cycle. How do you do what you're best at?
It keeps you doing more of that and making a bigger impact. A-ha moment. You killed it, Cameron. I want to go rapid-fire these last three. You haven't shared some stories. I want to give you an opportunity for a story. Share something that you've done that's fans first. In my book, I talk about fans first. Some moment during a game that was like, "I came to you. I'm going to do this. It's going to be making an impact."
For me, that would be the simplicity of it. It would be a moment that a kid owned time and time again. I made it about the kid when it could have easily been about me. In a sense, when I say about me, I could have been a fearless person. I met the kid in dozens of games. The little girl, the little kid, or whatever it is, I made them the biggest star of the show. That to me is when you could be exhausted and drained from performing and traveling and you have those moments, it's all worthwhile.
How do you do it? How do you make them the biggest star? What do you do?
I could have written chapters on that in the sense of back to my point of creating the safe zone because the parents are allowing some total meth-crazy stranger to come in take your kid out of the seat and put them in the crowd. There's this kid in Colorado. He would come on my shoulder and he would throw the shirts in the crowd and would go, "Up." He then sent me a picture of him and I in his bedroom and I was like, "What?" That was the impact I made on the kid. His picture is in the book. It was the moment that you realize that it's about the kids, about the fans, and pushing them. They've got to come with you.
It led to the greatest moment of my career, which was performing in British Columbia and Vancouver. There are 30,000 people. At the end of the day, it's a seven-hour Rugby Sevens event. I turn around and there are five young kids dancing. I turn around again and there's only one dancing. I get out of the way and he's dancing. He's a good dancer. The crowd sees him and they love him. His name's Malcolm. At the time, he's eighteen and has Down Syndrome. I get goosebumps. I can't even tell the story.
He starts twirling the shirts, Jesse. Everyone's dressed up. Everyone's going crazy. There are 30,000 people and he won't stop. I'm supposed to stop the music and do a slow clap. Eventually, we stop it together. He does the Usain Bolt electric thing. We started a slow clap, and then he kept dancing. It's the greatest moment of my career. I've been on center court at the US Open with Novak Djokovic and I've met Roger Federer. I've done all these things. That was it because it was about celebrating the fans. I got out of the way. The best leaders, what do they do? Get out of the way and let your people shine.
Look for those customers, employees, and people you work with. How do you push them to the spotlight instead of themselves? Think about a team. The players have such an opportunity to let the child be the superstar. I'll talk with Johnny Greco about a story on opening night for the Vegas Golden Knights. It was right after the tragedy that happened in Vegas with the shooting. They had the first responders and they introduced the first responders. They had the players escorted by so and so player. They made the first responders, the hero. That is powerful. It's exactly what you're saying.
Your customers, fans, and kids are the stars of the show. It's that simple. That video has over 11 million views and people still talk about it because that's the rip up concept. Also, when you're watching it happening and you're the producer, you've got to let it happen. "Let's go to the PA read." "I don't think we share the PA read right now." As a leader watching it as well, all these things that unfold. Even if you're at a conference and you're on stage, and your executives are getting up and doing the dance, keep the music going. Who cares? It's valuable, the brilliant people and culture together.
When I proposed to my wife in the sixth inning of the game, we had a firework show off in the middle of the game and the umpires and the coaches were like, "What are we going to play?" I go, "This is our moment." I made myself and my wife a star, but it was fine. It's a whole other thing. Delay the game, enjoy the moment, and be a part. What does go bananas mean to you?
It means to let loose and be yourself. I was on an Uber ride from Chicago to Cleveland. The driver said, "I can't believe you're going from the NHL finals to the NBA finals." He looks at me and he goes, "That's bananas."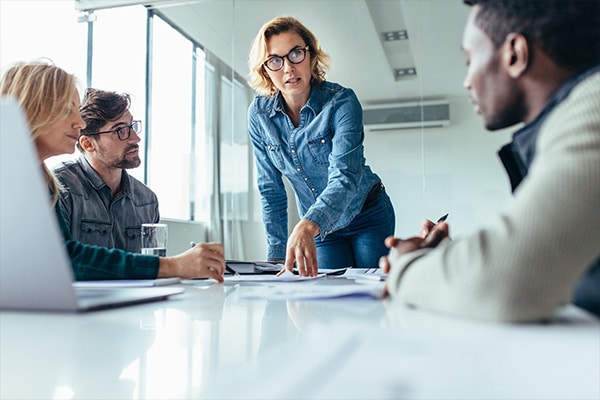 What makes someone unforgettable?
The genuine smile.
Never heard that. That's powerful right there. I want to share one more quote from your book, and then I want to leave you with anything you want to leave. These crazy readers have been a part of this whacked-out journey that we've been on. From your book, "A lot of folks think it's all about passion for the game. That's not enough. You have to have a passion for the fans and the audience. They're there to see a game, sure, but they also want to feel like they're a part of it all, and that's what I do. I'm not just a crazy mascot doing skits. I'm there to lead the fans and get them cheering." Exactly what you were talking about. Being there for your fans, emphasizing them, making them a hero, and putting them in the spotlight.
It is about them. The day we lose sight of that is the day we lose our fans. It's like keeping that spark and igniting that passion in our fans and our customers, and we all win. The cheer you give is the cheer you get.
We've gone through a lot, but is there anything else you want to share?
You can read about the eight hospital visits in the book. The last thing I'll leave is I'm grateful. I had a cool moment with someone talking about each opportunity. I have an opportunity in every event I go to, to put a smile on someone's face. I don't want to leave sad because it's not sad in many ways. I'm seeing the Minnesota Wild Jersey. My dad had a stroke and I got the phone call that I had come home. I'm in the hotel room. It's five hours before the game and there's no flight to get home.
My friend calls me and says, "You have the chance to put a smile on 18,000 people's faces tonight. You don't know what their story is. You don't know what they're going through, but think of how lucky you are to give them that extra smile." The head of the entertainment for the team said, "Go home. Family first. Don't do the game. It's all fine." I did the game and I had a chance to put a smile on 18,000 faces. I'm grateful for being able to do that for many years.
That's talking about regrets. You never regret things you do for others, and that's what you did 100%. We got serious there and we got crazy earlier. You talked about getting up. I hope people leave this and get up. We talked about stop standing still and start standing out. You say get up and let's do it.
Go bananas.
I want to finish this with one more shout out for you. I got to give a shout out because I know he's going to read this. Jack Thompson, the man who first connected us and the man who first hired me to work as a 23-year-old and gave me a chance to do some crazy things. He convinced the owner to give me a job. He introduced us and he empowered me to do a lot of crazy things. Jack, I appreciate you connecting us and the impact you've made. Do you have anything to say for Jack?
Thank you to Jack, too. A huge part of my book is both of our stories. It's giving someone a shot or an introduction. We under-introduced creative and like-minded people. LinkedIn was created for a reason. I'm not promoting LinkedIn, but the concept of it. Let's keep sharing that magic with each other. We'll all get to be able to create a lot more smiles.
Give people a shot and an introduction. Get them going. Give them permission. King of Cheer is where it's at. You can connect with Cameron. He does some great stuff on Instagram. Cameron, I appreciate you. Thanks for making the difference.
Thank you.
Important Links:
About Cameron Hughes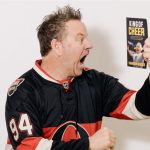 Cameron Hughes is the world's most renowned sports and entertainment fan. His relentless optimism, infectious cheering, and unbridled dance moves have delighted and energized thousands of crowds worldwide.
Hughes began his career as a professional sports personality at an Ottawa Senators NHL hockey game on January 8th, 1994. Disappointed by the uninspired crowd, he jumped up on his seat and began dancing with no inhibitions. Fans took notice, and soon the arena was abuzz. Since that fateful night, he's performed at over 1,500 sporting events, in 22 different sports leagues, for over 18 million people live, transforming the in-game experience for fans and players alike. To his high school guidance counsellor's amazement, highlights of Cameron's performances have been viewed online over 1 billion times.
Love the show? Subscribe, rate, review, and share!
Join the Business Done Differently community today: