Excellent Leadership With Ryan Hawk | Ep. 304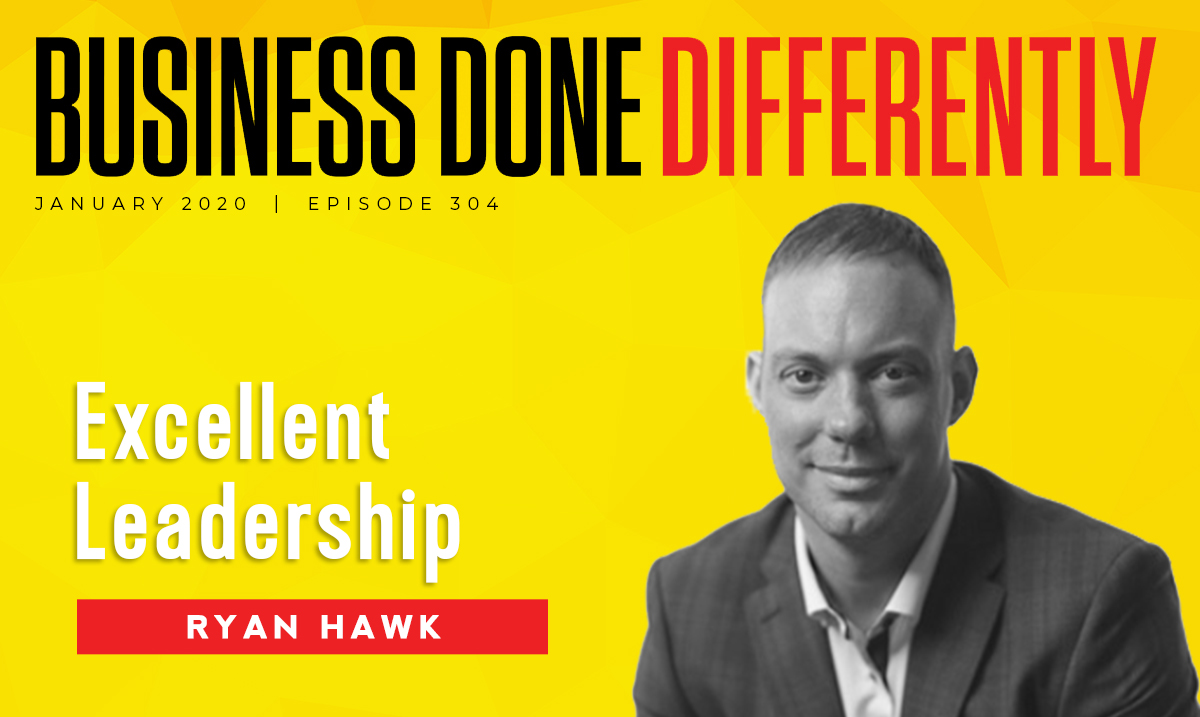 Excellent leadership is about caring for people and leading them into a good direction for growth and success, whether in a big or a small business. A leader should examine their capabilities and learn how to mentor. In this episode, host Jesse Cole interviews author and advisor Ryan Hawk about business and leadership tips based on Ryan's book, Welcome To Management: How to Grow From Top Performer to Excellent Leader, his experience in hosting his own podcast, and the power of storytelling when speaking to an audience.
—
Listen to the podcast here:
Excellent Leadership With Ryan Hawk
My guest is the host of the top business podcast, The Learning Leader. His show has made a huge impact on me and our entire team here with The Savannah Bananas. His book, Welcome To Management, should be the textbook for all leaders. I'm fired up to welcome my friend, Ryan Hawk, to the show.
Jesse, thank you. It's good to be here with you. As always, I love our chat. Whether they're via text or handwritten notes, I love it.
It's been great connecting with you. I've been following you for a couple of years. My team always gets excited like, "Are you sharing another show from Ryan? They're good." You get great entrepreneurs and great questions. I know you've evolved and you always joke about how when you started the podcast you came and listened to your first few and the quote you always keep coming back to is the one from JJ Redick. It's that, "You haven't arrived, you're always becoming." You always quote this quote. I'd love to know a little bit and share your story and how you are constantly becoming. Give a little context for the readers.
For me, it's regularly putting myself in situations that I'm stretching the edge of my competency and comfort zone. You hear about jumping outside of your comfort zone or live on the edge of that. For me, it's both physical and mental, so I want to regularly put myself in situations with people who are smarter, wiser, have more knowledge to share than me. That's the purpose of my podcast. I know I'm going to regularly speak with an expert in a specific area. Maybe it's the CEO of NASDAQ. Bob Greifeld was smarter than me and he's let a lot longer than me and has done it successfully.
Maybe it's JJ Redick. He played in the NBA for fourteen years and I can learn for how he sustained excellence in a world where he shouldn't be able to, given his physical limitations, not being able to jump and being smaller than most people. How's he figure that out? Regularly putting myself in positions to be the dumbest person in a one-on-one conversation. I'm not degrading myself, but I mean it. The fact that if I'm always forced to stretch or have to raise my level of thoughts and ability to listen and ask good questions, I think that's going to make me better long-term if that's become a habit. For me, a habit of mine is to regularly put myself in those situations, both for the podcast as well as outside of it when I'm meeting with mentors or other impressive leaders.
I wasn't planning on going here, but you bring that topic up and everyone says, "The five people you surround yourself, getting yourself in that room and being the dumbest person in the room." Neil Pasricha talked about being in that comfortable spot first. I can't remember the reference he made, but it was brilliant about you want to be in a place where you are the biggest fish in a small pond.
This is an area of contention that I brought up with Neil and he made a little bit of a joke about this. His book is about resilience and the target market is those people who may be struggling. He's giving advice to someone who asked him a question about, "I'm struggling with what's going on, whether it's in life or my career," and his advice is to be a big fish in a small pond, to create momentum for yourself and to create some small wins. Don't buy a million-dollar apartment in New York City where the penthouse costs $40 million. Instead, go to a cheaper building where you can be the big fish in the small pond. I get it. There are two interesting viewpoints. They're not necessarily in contrast to each other. It depends on where you currently are in your life.
Going through your actual journey, you've climbed. You've become good at a certain area, then become bigger. I would say go into that bigger playground. At first the slides. I have a 1.5-year-old. I know you have girls. They're intimidated at first, but once they get to that slide and they go down, they might be ready for the bigger slide. Talk about your journey. For the readers, going through sports, jumping into a regular managed position and leaving that, it is you're constantly becoming. I'm fascinated by that.
I was probably lucky, Jesse. I know with your baseball background as a player and my football background as a player, I view it as being very fortunate, but at that time I didn't. When I went to college to play football, I played quarterback and I was fortunate to have a good high school career. I get recruited to play and have some options. I chose to go to Miami University here in Ohio. In the exact same year that I went there another guy who plays the same position as me, who was my exact same age as Ben Roethlisberger. Ben is a Hall of Fame quarterback for the Pittsburgh Steelers, multiple Super Bowls.
I was competing for the same job and there's only one of us that could play on a daily basis and that competition lasted for two years. Ultimately, the late great Coach Terry Hapner made the right choice and he chose the other guy, not choose me. I think that's been part of the journey. I remember the first day of practice, watching him play, at 6'1", he's got an arm that I had not seen before in person. I've been to NFL games before and I have not seen an arm like that. I immediately thought, "How in the world am I going to beat this guy out?" I don't know. That forced me to stretch my level of play. I only ended up transferring once he won the job and I was going to be backup because I wasn't going to be a backup. I want to be a starter.
I finished my career as a starter at Ohio University. I started there, Jesse. You get into the world of business and I took the same type of approach to work of showing up every single day, doing the unsexy thing, consistently showing up and doing the work. I did the same approach to my podcast and the same approach to keynote speaking and the same approach to running the leadership circles that I run, which is I'm going to consistently show up and put in the work every single day. I realized that's how you sustain anything. For me, I don't think I'm talented enough to show up on stage and start speaking. There's a lot of work that goes into it. I know that there's been a lot of work leading up to this one. I gave a similar talk that I gave before, but that doesn't mean I don't have that productive paranoia working in high gear to get ready to deliver for these people that I'm going to stand in front of. I try to do the same methodical, consistent show-up everyday type of approach. That so far has been helpful for me.
I love that we have a young man with a mental disability who works for us. He is our janitor at our stadium. That's what he wanted to do. He literally came to us, he's like, "This is what I've done at the bowling alley. I want to clean the ballpark." His name's Reginald. He's got the biggest smile and goes around. His mindset is, "I'm going to be the best janitor I can be." I think about that with what you're doing and what great leaders do. Be the best at where you are and you're not going to be at this top stage.
You and I are doing a lot of speaking. We go into every day and we're evolving. We're changing. We're not that top-level, but we're being the best at where we are and we're working at it. That's something that you've learned a lot. Something we have similar is the role our dads have played. You've come back to your dad so much in your book. I'm still trying to make my dad proud. I look at your role your dad played. Having someone like that is huge. I'd love to know a little bit about the relationship with your dad because that's important for leaders to know, not just the dad but someone that's there constantly offering advice and pushing and encouraging.
We can talk for the rest of the time about my dad and my mom, but it is important for those who are fortunate like me to have incredible parents. It's worth your time to think about that. You do this in a similar way. You regularly show gratitude, sending thank you notes. I was the receiver of one. If you are fortunate and lucky like I am to have incredible parents, I think about that every day. I try to call them a lot. I see them a lot. In fact, we were strategizing on how to film my online course that's going to come out around the same time as my book. The outline was insane. It was bigger than the actual book, the number of written words for this thing because we want to make a big return on investment for people.
Lizzie Merritt, who was my business partner who I've hired full-time to work with me, she said, "Why don't you film the course with your dad? Because I see the way you look at him and the way that you guys talk. The students would benefit most if you could introduce the topic and maybe give a structured, written part, but then you guys can informally chat about that specific topic." I sat down and we filmed 30 lessons side by side. It took us four full days for ten hours. We did 40 hours filming and it was amazing. He led a 1,000-person sales force for many years. For his birthday I wanted to give him a book. I want him to feel the impact that he has had on so many people. What I did is I reached out to about 40 people in his life that he has impacted. These are coworkers, friends, a couple of team members, but mainly people that he's impacted at work. People that worked for him and people that he worked for.
Be a big fish in a small pond. Create a momentum for yourself.
Click To Tweet
It was the greatest gift that I could ever receive because every day as I was building this book for him, I was receiving this incredible email about my heroes telling me how he has impacted their life and these stories were amazing. I knew some of it, but I didn't know nearly the impact. I don't know if I'm trying to live up to that. What I would say is I do want to have that impact on people. It is motivating for me to see this person in my life, my dad has changed the trajectory of many lives. That's ambitious and it's hard. It's a worthy pursuit. Both my mom and dad, certainly the model for our relationship, a model for parents, the model for being married, all of that. On top of that, you've got all these other people that they've impacted which means so much to me. I'm trying to do something similar.
I perked up every time I read a quote from your dad or a lesson from your dad throughout the book because I had that same relationship. There's a lot to learn from there and we can turn it. It's not about someone who has the fortune to have an amazing dad, but it's that philosophy I believe in being a mentor, not a boss. Your thought of, "He's the boss of me," but he's definitely been a mentor and a leader for you. I'd love to go into this from some of the lessons from your dad that literally anyone can apply because I did this. I wrote ten lessons I've learned from my one-year-old about how he approaches life, happiness, fun and curiosity.
This is a funny one. If something smells funky, it's time to make a change. That's a business lesson. If something smells funky in the office, it's time to make a change. I have the book, but I sketched them out. It's the way to look at curiosity, awe and excitement. The way he runs around, he'll grab a plunger and start swinging it because he wants to swing baseball. I look at the way he is and I'm like, "The way you approach life, just look at everything. Turn the corner. Have fun. Always ask questions." It's amazing what I've seen from him. From your dad, this is important because of the way a dad cares for you. This goes into leadership. If your dad's a leader, what would you take from him to share?
When I was sketching out for the book I had a session where I sat down with him and another friend of mine and I said, "You've had a big impact on me. Let's get some of the things down in writing." He knows a big part of him is in that book. Whether he's quoted or not, a big part of him is in it and the whole thing. He made this comment in passing. He didn't think of it. He was just talking about something else and he goes, "It's a lot harder than when you care." I said, "What did you say?" He goes, "What do you mean?" I go, "That part you said about caring." He goes, "It's a lot harder when you care." I go, "Think about that. It's true." It's harder, but it's more meaningful. That's what leadership is. This is why I look up to you and admire your story and why had you on my show, Jesse is because it is evident how much you care about your team first. About people who you support and that you are working to lead. It's hard though. It's easier not to lead and not to care. It's easier to be like, "I don't care." I probably said this about fantasy football when I was losing, "I didn't care."
It's easier when you don't care. It's a lot harder when you do. Leadership is all about caring and about people. Thinking about people, listening to people and trying to help people. All of that is hard. It is much easier to not do it. That's why leadership is a choice first and foremost. Will you make the choice? Do you care about other people? I am inspired by that and I love the feeling I receive when I feel like I have helped somebody. That is genuinely the juice that gets me going whether it's an email and in-person conversation, a comment about my podcast or the book. That's fuel. That's why I do what I do and why I can't ever imagine not continuing to do this.
It brings up a great point. I heard Pete Carroll talk about how he's always loved to win, but he wants so much that the Law of Diminishing Returns faded a little bit. It wasn't until he started helping others win. He started helping his players and his coaches win. It wasn't about him winning that he got more fulfillment and happiness than anything else. That goes into caring. You and me in the same box, we're having fun doing and we get emails and letters telling us about what we're doing. We're getting much of it.
How can we do more of that for those? It's not about us. We get the joy out of helping theirs. That is powerful. There are a few things in the book you talk about when you had team Hawk with your friends. The things that you would do when you learn from Jayson Gaignard. The readers would love to know some of these things to show you care. I know they've known some of the crazy things we've done, but you and a management position and then also what you learned from our friend Jayson Gaignard.
What you're referencing is when I got promoted initially from an individual contributor. I was a top-performing sales rep. Usually, how it works is the top performer gets at least the opportunity to interview and a lot of times you get tapped to be the manager of the team. It's not always a wise decision to make your top sales guy a manager, but I wanted to prove them right. I was hired at a young age. I got lucky with the first few hires I made. They turned out to be everything you could want and someone to help build the type of culture. I remember me, Dave Campbell, David George and John Merz were three of the first people that I hired. Those three guys were the reason that we had this team name and culture built. Dave Campbell was behind all this. He designed a flag and the logo was a hawk holding a rusty sword. He said, "The rusty sword symbolizes that we're gritty. Our swords have rust on them and they're not beautiful. We get down and we work."
There's a hawk with a rusty sword and there were these big flags and tee shirts. They created this award for the top performer, which was the cup because Dave loves hockey. They were made out of these thin canned things, but it looks like a Stanley cup. If you won for a month, you got your picture on it on top of their cubicle. All these little things people started noticing throughout the business and we were building a culture from within. The culture was fine, it wasn't bad. People above me were starting to say, "What are you doing? What is this? How can we make this spread to other parts of our business?" That actually led to a big promotion for me. In fact, two of them because they said, "Can you do what you did there, but do it over here on a much bigger scale?"
Part of the challenge there was I said, "It wasn't me. It was the people on the team." It's not like you just plug me in over there and that's going to work. I can take what I've learned and try to do something similar, but it's about who and who was everything. I learned quickly that if you get the hiring, training, development part right with the right people, that changes everything. It's a lesson from my dad. I remember the email vividly. He said, "Hoarders' standard is high. If you do this well, you will be rich and famous within the business and if you do this poorly, you'll be poor and unemployed." That was harsh but very true. Like you, Jesse, if you weren't able to attract these great people to come work for you guys and work alongside you. You're only are one guy. You have a lot of energy and are able to grind. You need those people. Without them, you will not be able to exist in a fashion in which you do. That's something I learned early and partially got lucky with good people.
What is powerful is intentionality. We're developing a group, it's team Hawk, we're going to be in this together. You did somethings and it wasn't just for the people on your team, it was for the family members and people in their team. Can you share a little bit? Because every company should look at this. If you're a car dealership, does the service department have their culture where they are in this together? Does this department have their culture where they're together? It's okay to bring the people together. You talked about fantasy football teams. You're in this together. I'd love to know some examples of it.
Part of this comes from mutual friend John Ruhlin, which I had not become aware of John at the point when this is happening. John says, "Love the people that love them." I stumbled into this where I do a get to know you exercise with any person who's new on my team and this is a series of questions about them as a person, their interests, what they like, nothing work-related. It's outside of that. Some HR people don't love this exercise because it does get a little bit personal, but nothing crazy. I say, "I'm just trying to get to know them." We'd have our conversation after we did our get to know you exercise, "Rodney, how do you mind they do theirs?" We talk about it.
Part of some of the questions on there is the name of their spouse and their kids, some of the interests of their spouse and kids. I'm trying to learn about them as well as people because ultimately that's what I cared about most. The example you were referring to that John Merz, one of the guys I mentioned, was one of the guys that I did this for among others, which he was not only over-performing himself, but he was a great mentor. He was helping new people, he was helping everybody, truly selfless guy. What I did is I sent his kids a video game that he had told me they'd wanted as a gift as well as cookies. I said, "Play this video game and eat your cookies. Your dad, John is absolutely crushing it at work. You should be proud of him."
He said it was one the best gift you've ever gotten. Our kids love us, but I strive for them to think like I'm cool or that I do good work. That's part of my motivation and I want them to be proud. The idea of loving the people that love your people is always a good way to operate and that takes extra levels of care and effort. I'm still friends with all of those people. We still talk. I got an email and we haven't worked out in five years. You could build relationships for life if you treat people well. It's just a better way to live anyway. Even if there is no sales benefit or anything like that. It's a more enjoyable way to live life.
If you oversell, the sales would take care of itself. You remind me of our 24-year-old president. When we first started. We have three 22-year-olds. He wrote a letter to the parents of the three 22-year-olds and he said, "We're going to be taken care of Marie and Austin and you're going to be proud of what they accomplish." It was a letter. Because they're leaving college and the parents are wondering is this the right fit?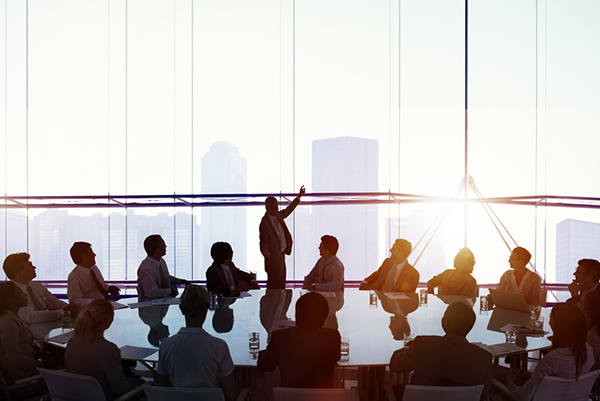 They're going into a team that's not proven. He wrote those letters and Marie still talks about the impact that it made on her. Marie in her fourth year, her bucket list was Ireland. My wife came up with the idea, "Let's send her to Ireland but let's send her with her dad." She wrote a poem. We had Irish brochures, a six-pack of Guinness, then we surprised her at her celebration dinner. It was mostly tears. She spent seven days in Ireland. It's the memories and moments that you create for not just the people but the people's families as well.
Let me ask you this, that money you spent on a trip to Ireland for her could have been profit in your pocket or potentially is reinvested in your business. I'm genuinely curious. How do you make the decisions to spend money in that regard as opposed to either putting in your pocket, which you're the owner, you've taken all the risks? Do you have every right to do that or reinvesting it? In a way, you're reinvesting, but it's indirectly.
It's huge what Jason Fried at Basecamp's doing and we follow them a lot. He's going to tell you everything's experimentation. They used to do it with more money as they do it now. A couple of years ago, Ryan, we'll let our whole staff dictate their own salaries. When I was 24 years old and I was in another team, our owner said, "Jesse, you did well. What do you think your salary should be?" I thought of it. I was like, "If I increase the revenue by $100,000, I think a $10,000 raise is of money was great." It gave me ownership. At 24 years old, I thought I owned the team because I was making the decision. I said, "Let's try it." They all asked between 20% and 30% raises. We had a great year. We said yes to everyone and it worked out well.
The next year we said, "What if we stripped it and why don't we do it based on the team?" We shifted it to a full profit share system. We experiment with that and we experiment with trips. We surprised them with a Disney trip. We have profit and Emily and I are not used to having lots of money. We've never been that way. We keep our salaries similar and we keep the money going back to our people. It's experimentation. The trip to Disney is $25,000. If we have $25,000 less than profit, isn't that a moment that people will never forget? Isn't that worth it? For not only them but also their spouses who are all on the trip.
We feel like that does a much better investment than splitting it up for $4,000 each person, which they also get as well. When you're playing poker, if you have more chips, you can take more bets. When you have fewer chips, you're waiting for that one great hand. Fortunately, we have little chips. We made some great decisions, have more chips and we're not making millions of profits, but we have enough that we can redistribute that. Whether that's 10%, 20%, 30%, we're experimenting with it.
It's an inspiring way to operate. Why don't more people operate in this manner?
Why do you think?
I'm not in that position. I'd like to think that I would if I was running the entire show.
The question is when's enough?
Do you mean for yourself?
Yes, as an owner.
Did you sit down and say, "This isn't enough. We're at that level. We're enough?"
We have a real bed. We're sleeping in a house. We cover our cars.
What car do you guys drive?
She drives a Kia Sorento and I drive a Honda Accord.
Be a mentor, not a boss.
Click To Tweet
You don't have to drive an $80,000 car.
No, I learned from Jim Estill. He's the CEO of Danby Appliance. He goes, "Live the way your people live." Many CEOs try to do is, "We don't need that. I've never flown first class." When you come from lower means you don't need that many higher means. I was in lower means. It's the same thing. It's nice, the idea of flying first-class sounds amazing but I don't need it. This going into leadership and what you're talking about. It comes down to what matters more. For us, you talk about caring. This is important. If you start becoming an owner that's making much money, then you have to live to that life, then that's dangerous. Those parent pieces, that's everything. That's what inspired me about you. This whole book you're talking, it literally comes down to caring.
Thank you. It means a lot. I'm not trying to make it a lovefest on each other, but you know how I feel about you. I would like to tell the story about how we first became acquainted.
This is one of the best shows. You've completely pivoted this entire interview. I have all these questions I want to get on to you, but I will let you tell the story and then we're going to move.
I got a piece of mail, which is not as common anymore, although I still enjoy what happens. It was a yellow card. It was a nice handwriting. It was long. It was thoughtful. I remember I immediately said, "I want to talk to this guy." I've heard of you. It wasn't I never heard of you. I immediately reached out because I wanted to talk to you in that created our conversation because you took the time to sit down. It wasn't like, "Thanks so much for your show. It's good. I like it. It's helped me," but it was specific about how and why all of that. That's the one thing whenever we're sending any type of note, whether it's you thanking someone, be specific. Whether you're asking for something or you're telling them why they've helped you.
That's how you can tell a lot of thought was put into and thought matters to me. That's exactly how I felt when I got that letter from you and it made me want to call you similar to Simon Sinek did to you when you wrote a similar note to him. I've always remembered that. It was a good reminder for me to get back into that because when I started my podcast, I was writing a lot. Things happen and you slow down for whatever reason, or at least I did. You don't. That was like, "What am I doing? Get it back." This is what you should be doing. Not only had an impact on me, but it has an impact on many other people because it prompted and reminded me of what I should be doing.
It goes into the long game of caring. That's what you're doing. You're putting on a show every single weekend. You know me, I'll have an immediate impact right away and I'll text you. Because you quit that long game of doing things and it's a long game of caring. The time that you prepare for a podcast is outrageous. I know it. I see what you do, but that makes the impact. As leaders, are they willing to play the long game of caring and not having the immediate results? How many listeners did you have your first few episodes?
Under 100.
I know the numbers. They're probably staggering, but that's where you start.
You have to remember why are you doing it. If you start with no platform and nobody's ever heard of you, you're not Malcolm Gladwell. You can't even worry about that. To me, if someone asks what's happiness to you? There's a lot of different things, but one word that comes to mind is progress. Progression is important to me and that also equals growth. Seeing the show steadily increase means that there is word of mouth, one person at a time marketing. Jesse Cole is telling his team to listen to it and then other people here and that's one at a time. For me, the greatest recommendations are that one person says, "I told so and so to listen," and they tell other people. That's real engagement and a real way to grow.
Quite frankly too, I like to sit down and think about what are my favorite things to do and outside of spending time with family, my favorite thing to do is what we are doing. To have a long-form one-on-one conversation where we're both asking thoughtful questions. We're both listening. We're getting deeper. I like getting to depth quickly. Not a huge fan of small talk. I understand it's human nature. I get it, but this is my first favorite thing in the world to do. It's nice that my business is built around my favorite thing to do and I feel fortunate for that as well.
It's powerful. You do what gives you energy. If it fires you up, you will do it more, you will spend more time. It's enjoying practice more than you enjoy the game.
Also, you mentioned the prep. I know the more preparation I do the better that hour or so will be. Peyton Manning is a good example of this. The reason why he had stopped playing is that he couldn't practice anymore. His arm stopped working. If you stop enjoying the prep work that nobody ever sees, they could hear it on a podcast because they can tell if you're prepared. Nobody necessary sees you. Maybe my wife sees my prep and how I do it. Other than that, no one sees that. If you don't enjoy that part of it, I think it's going to be tough to be good long-term. People say, "I will start a podcast, can you give me advice?" I'll say, "There's a pain element of this for some people in preparing for shows. Are you ready for that? Is that something that you want to do? If it's not, you will release between 5 and 20 episodes at the most and then you quit."
Simon Sinek said it best about in his Infinite Game. He goes, "This will suck, but it's going to be worth it." Are you willing to get through the parts that are going to suck that'll be worth it? That's key if you're fighting for this cause and moving forward. What that, I do want to make a pivot here. I was fascinated, Ryan and part of your book. People talk about storytelling but putting storytelling and literally spreading the message into leadership and management. It's often about metrics but not the message. I want to share the quote that opens up because I'm a big fan of Scott Harrison and I love what he's doing.
The reason why Charity: Water has grown much because of the story that they're telling. We've created a culture of storytelling. We're constantly surfacing, identifying and telling stories at our organization. There's always been intentionality. Whenever I tell a story, I'm always trying to connect that to a value. Every company in the world has core values, but do they have stories that backup those values? When I look at that and you go into a section about spreading the message, I'd love to know how that's changed for you or what you've learned from the power of spreading the message and storytelling.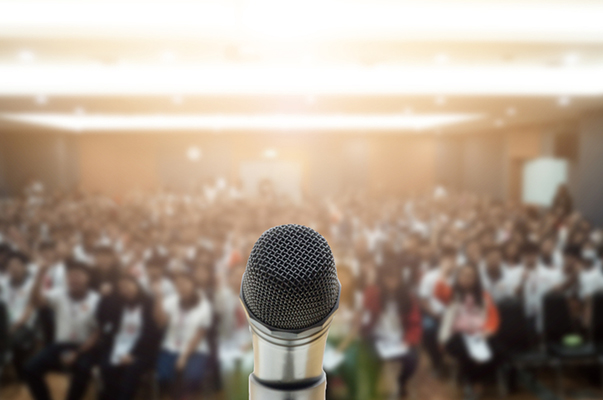 That part was written with a great boss in mind. I was lucky to not work directly for him, but he was my boss's boss. His name is Brian Miller. He's one of the best storytellers ever. He would go out and constantly search for stories and then he would tell them, but most importantly he would explain why that particular story related to us. I remember once, this is a guy from down south, Webb Simpson. He's a golfer. Webb went from one season to the next where he improved his stroke average for half a stroke, which on the PGA Tour is a lot, but it seemed like a little. He talked about his process to improve on a daily basis. Brian would relate Webb Simpson's story to us as sales professionals in this particular job that I had and how we could work on a little part of the craft in order to get a little bit better. He has a compound effect in what my friend James Clear might call the aggregation of marginal gains.
I think of guys like Brian who were so good and I still remember that Webb Simpson story. You told me that ten years ago. That's the impact where I think of this random golfer who I'd never thought of or cared about. How he approached his craft and then how I can approach my craft. That is the power of storytelling. Because why don't we tell stories on stage, Jesse? You and I both tell stories on stage. We tell stories because they're memorable if you do a good job. For me, my process is story, science, practical application when it comes to speaking. I'm going to grab you with a story. I am going to give some research or evidence to back up that story. Who cares? So what? Why does this matter to me and the crowd? How can I apply this to my life?
If you listen to the show, that's a big part of what I do. It's like, "That sounds great." Let's think about this specific person and how they could implement it into their game. We're going from the power of the story, we grabbed them. We're proving a story true with the evidence, and we're making it so that you implement it into your life. If you're constantly in that mode of operating as a leader, new stuff's going to happen. You're going to be a combination of a learner and a doer. That's important. I think it's important to do both, to have regular moments of learning and then regular moments of doing. Stories can help facilitate that.
I've heard stories both in the sports world of Mike Schatzki and Phil Jackson. Before practice, they will open with a story and then lead go to practice. You've got to think of coaches as the same thing as leaders. If you're trying to get the most out of your team and try to get them to be the best people, the best performers, how do you inspire them for action? Even our staff chats, instead of going into it, can we do stories? I would say, "How do you get those stories to start?" Have you started using this using your speeches? Even as a leader and a manager, did you start building these into, "This is what we're doing this week. Let me share your story?"
Whenever possible. One of the biggest parts as I was preparing for each meeting, as I got better, initially I wasn't like this at all. I didn't know what I was doing. I was not as good as a job because I didn't know. As I learned and had good mentors around me Friday, Saturday and Sunday because I had Monday meetings like a lot of people in Corporate America where we kick off the week. I was determined to make those meetings something that people look forward to, which nobody does. I was trying to do that and so I was always scouring for stories that I could tell or open with and then that would lead to whatever the message or our behavior for the week was.
I've always found that when you were telling the story and you could look at the eyes of the people, whether it's in the audience when you speak with twelve others in a room with you, people are more leaning forward. They're paying attention, you can look in their eyes and they're with you. Versus if you're like, "Here is the agenda, or here's what they've said from above that we asked to do. Here are the numbers." Those things. You do have to talk about some of those things as part of the job, but people aren't as engaged. If you could start and grab them because there's this recency bias. You have people's attention right at the beginning so don't waste it. When you get on stage, don't waste those moments. When you get to the first 5 minutes of your team meeting, don't waste it because that's when are you going to have their attention. Grab it and a story is a great way to do that.
I got back from a keynote camp working with a few Hall of Fame speakers. It was a great camp. Three days and it's like, "No, get to your story, Jesse."
I can't let that go. I should go to that camp. I want to know the details of this. Give me a couple of nuggets. The story is one, what are parts that you picked out? They're like, "I can't believe that it wasn't already doing." We're doing it.
Like sports, watch the tape. I know that I'm always moving. It was more of what things not to do, what to be aware of. How are you moving to? How do you say this? Don't say, "I'm going to tell you about," just start telling. Say, "We discover this instead of I'm going to show you this. This is what we discover." You get to those and take a journey with you. Use words like, "Imagine this." You get people to go, "Take a ride with you, take a journey with you." I have ten pages of notes working with Eric Chester and Mark Scharenbroich, two Hall of Fame speakers.
I've seen him speak. Mark was good.
Four thousand speeches and his wife has gone with him on 90% and she literally take notes the whole time. How they react? When they take notes? Are they leaning in?
I've not heard of him. I was still in Corporate America. We are on a national sales meeting and I was like, "Who's this guy?" He came in and crushed it the whole time.
I'm speaking at Customer Service Revolution. My first time meeting him, he comes up to me and he goes, "I hear I'm opening for you." They had me closing the event, the Customer Service Revolution. I go, "Yes, I've heard about you." He's like, "Have some fun." He goes in and kills it. It was a standing ovation. The place is going crazy, "Welcome to The Savannah Bananas."
Are you immediately after him?
I was like, "You guys are kidding me." That was a learning experience. I told them, "Next time let's mixed up the order. I'll go first. I'll open for you." It's a great experience. Wrapping up the talk about stories here. Another potential great guest for you is Darren Ross, the CEO of Magic Castle Hotel. They're the number two rated hotel in all of LA. They were mentioned in The Power of Moments by Chip & Dan Heath. I've got to know him well. I've visited him twice. This is what he shared with me which is fascinating. He goes, "We don't incentivize sales, Jesse. We incentivize stories." I go, "What do you mean?" He goes, "From quarter to quarter months we'll say, 'Whoever creates the best story for one of our guests, we'll send you on a cruise with one of your spouses or significant other.'"
If something smells funky in the office, it's time to make a change.
Click To Tweet
What they do is they have to each send three different stories that they create for guests and they do some amazing things. I'm like, "Our game day staff, are people in concession? Are people in the beer stands? Let's do that for our game day staff." The idea of spending $500 or $1,000 to create a fan first story that people will tell forever, that value is unbelievable. Every day, what are we doing to create stories? You're creating because you're learning these stories that you can share, but also you're living it.
I'm trying to. We had a strategy call with Lizzie and I. We're thinking about how do I price this online course? You always said, "We want them to get maximum value." I said, "I want someone to feel like that they got 100 times the value of what they paid." Let's start that that is our mission that we are going to do. We have the hard part of figuring out how do we do that. We have a whole brainstorming session that's ongoing of how do we make someone feel like, "I feel like I'm scaling here. I almost feel like this can't be true," because it doesn't mean charge $10. We're going to still charge it, but a good solid price. We want the service and what you receive to be so much more than what you pay that you can't help but tell everybody. I know this is the way you operate as well, but I've learned that from you too, and I love that story as well. That's why we do this stuff. How cool. If you weren't taking the time, because you have a lot of stuff to do. You learn directly from the guy and you could implement that and it would impact your business. Those types of things inspire me doing this type of stuff too because we get from it.
I want to share that story. My next book is You Wouldn't Believe and it's three words that will transform your customer experience. You're creating you wouldn't believe moments that you wouldn't believe the online course that people were like, "This is unbelievable. You wouldn't believe how much value I got at this course. You wouldn't believe what they did for me. You wouldn't believe these extra things." I'm fascinated by what you do with that and I know it's going to be a great compliment for the book.
We went to an amazing tangent, which was crazy. I love it. Let's give you a few rapid-fire questions here. If you want better answers in business and you'd ask better questions. I love these better questions. What are those few things that absolutely must go right for you to be successful? You mentioned that in your book, but what are some other questions that you're asking that are making a game-changer for you?
I've tweaked it a bit because I've learned from other people that who you are is what you do. Ben Horowitz said that and it's the title of his book. I like to ask instead of the commonalities of leaders who sustain excellence, characteristics or qualities or virtues, what are the behaviors of people who have sustained excellence over an extended period of time? I am looking for a consistently high level of performance of excellence. That's what it is to me. Consistency is a big word in my family. Initially, it was sports. We did not like to miss a practice or any games and that was a big part of what we tried to do. I try to do the same thing with work. I want to understand the commonalities, the behaviors of people who sustained excellence for their actions over time, not just in the short-term.
What's one that stands out for you?
The two words that come to mind are being thoughtful and intentional. You take time to reflect, to analyze your experiments with what you've done. You're thinking about it and then you don't haphazardly wander through life. You do things with the intention for a specific reason. You're not going to walk around and film yourself with your phone for a minute every day for fun. You have the intention behind you filming those videos so that other people can be impacted by them. That's not like, "Whatever." You're doing it for a specific reason because you've probably thought about it and then you act with intention. I found that to be some of the common behaviors with leaders who sustain excellence is that they're thoughtful and intentional.
This whole talk has been about management, but we've talked about caring, storytelling, thoughtful and intentionality. There's a theme there. That's where we went and I love thinking about this because I love experiences. That's what I call service. What was a great service experience that you've had that maybe has this extra caring touch or thoughtful touch that something happened to you and you're like, "That was special?"
I helped somebody who was successful in their business. She and her husband are running two businesses. A husband or wife came in, they asked some questions. She wants to be a more well-known public speaker and podcaster. She's getting started. I know this may not check the box, but for me it meant something. Afterward, I got a handwritten note the next day and it was quite long, quite thoughtful. She was intentional with what she's going to do next and it makes me want to help her even more. Sometimes maybe some of the best experiences can be doing what you do every day. That's writing up a handwritten note that has a lot of thought and cares behind it.
I ask that question a lot of people because I'm fascinated by great experiences and everyone pauses for a while. That shows me there's such a need in the world. Why can't people have this on an everyday basis? Make people feel like they matter and give them something that they can go home and say, "You wouldn't believe what happened at the grocery store. You wouldn't believe what happened at the gas station." It goes down to thoughtful.
I brought this up with other people because of you, each person that you impact will have a ripple effect. You are leading or weight behind you and part of your weight specifically is the fact that you intentionally do this on a daily basis that inspires others to do it. I know you know that, but I think it's worth acknowledging and saying that because I know it's not easy, but because you do it does not just impact the people directly in your sphere. It has far reached and I want to make sure you know that.
Thank you. It means a lot. It's not easy, but it's worth it and I think that's a great part of leadership. What's one thing that you've done in the business to stand out?
I like to think that I tried to be overly prepared for big moments so that when they come off that I do good work. That was not the sexy answer, but that's the reality. I learned at a young age that preparation is the greatest medicine for fear. Sometimes it's out of my productive paranoia or my fear. If I was scared to swim in a triathlon race, then I was going to swim every day for months, way longer than the distance of the race. If I was scared of a speech, I'm going to practice that over and over. If I was scared for presentation at work, the same thing. I'm going to know my stuff inside and out. If I was scared for a football game, you can bet I'm getting every single rep and that starts with working January, leading all the way up to the fall. The standing out is usually the stuff you don't see. It's the stuff that you're willing to do when people aren't watching.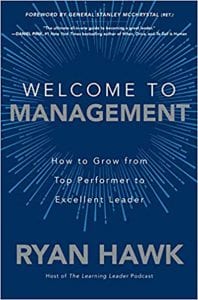 Ryan, how do you want to be remembered?
I hope people would think that I'm first and foremost a husband who loves his wife and that she knows that. I try hard to speak and act with intention. She feels that on a daily basis of the number of times that I thank her every day. It's definitely double digits for being her and for actions in a way that she behaves and what she does. That is just a regular part and she does the same to me. That's important. Second would be that I'm a loving dad. Our girls know how I feel about them. I do the same with them of how we tell them and tell them why I'm proud of them and love them. Certainly, I want my brothers and my parents to be proud of the work that I do and the people that are impact and I helped. Warren Buffett said, "The people you love, love you back." That is enough for me talking about enough goals. What goes along with that is that hopefully if you act with intention and good thought that you could help a lot of other people too. It definitely starts with those three groups, my wife, our children, my brothers, and my parents.
We didn't get into all the crazy fun games because we got deep at it, but this has been one of the most enjoyable talks I've had. You know how much I respect you, I admire you, your impact and more than anything who you are. Thank you for showing up as you do and giving so much to us.
Thank you for your caring for that first note that you wrote and I value your friendship. I'm excited that this is just the beginning and we're both still in the first chapter. That's exciting for me to see what could come next? How many moments are you going to create for people? I'm going to witness it and it's going to inspire me to maybe do something similar. I'm pumped for that.
We're just getting started. Where else can they find you, Ryan?
LearningLeader.com is where everything exists, like my podcast and book. Text LEARNERS to 44222, and that way we can get in touch. I love the interaction especially with Jesse, the fans of yours, the type of people I would talk to.
I appreciate you.
Important Links:
About Ryan Hawk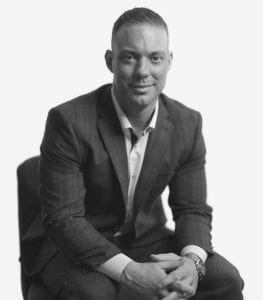 Ryan Hawk is a keynote speaker, author, advisor, and the host of The Learning Leader Show, a podcast with millions of listeners in more than 150 countries.  He is the author of Welcome To Management: How To Grow From Top Performer To Excellent Leader  (McGraw-Hill, January 28, 2020).
A lifelong student of leadership, he rose to roles as a professional quarterback and VP of Sales at a multibillion-dollar company. Currently, as head of Brixey & Meyer's leadership advisory practice, Ryan speaks regularly at Fortune 500 companies, works with teams and players in the NFL, NBA, and NCAA, and facilitates "Leadership Circles" that offers structured guidance and collaborative feedback to new and experienced leaders.
Love the show? Subscribe, rate, review, and share!
Join the Business Done Differently community today: