Building Brands That Attract Customers With Steve Robinson | Ep. 25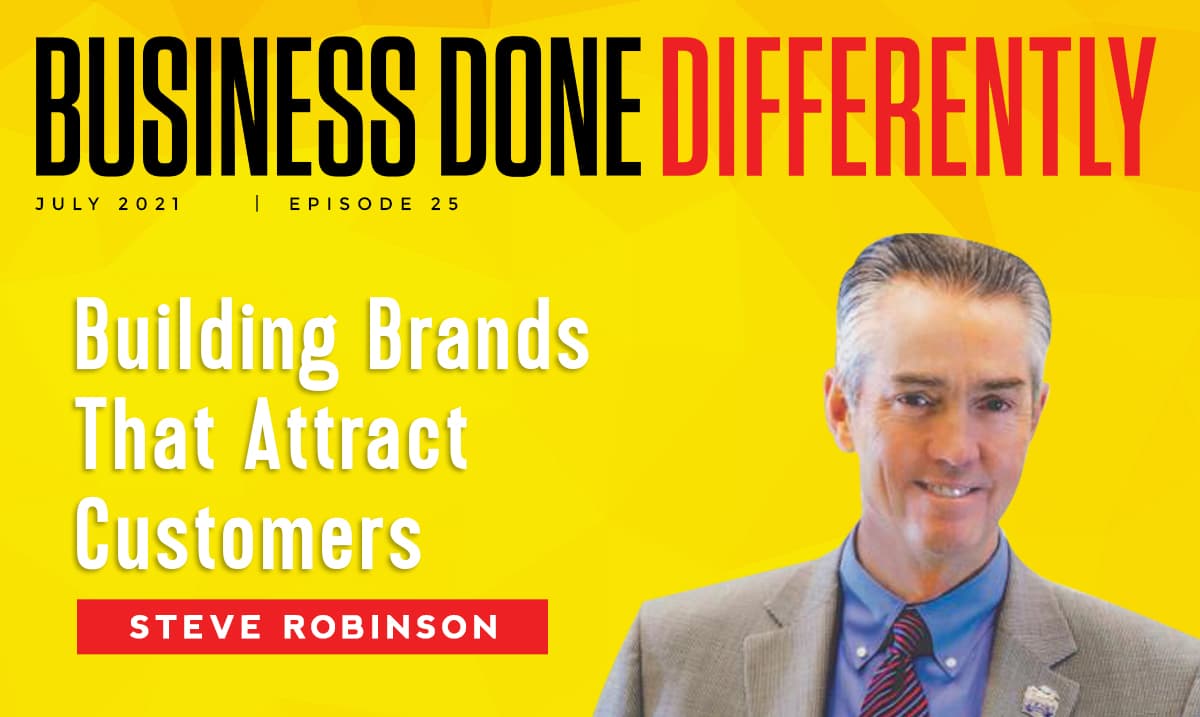 Building your brand and attracting customers are important parts of business success, and no one does it better than Chick-Fil-A. Jesse Cole sits down with the former Executive Vice-President and Chief Marketing Officer of Chick-Fil-A, Steve Robinson as they talk about building brands. Steve shares his experiences working with the fast-food titan, running their marketing campaigns, and what he learned about engaging customers. Steve also talks about the need to gain your customer's loyalty by listening to their feedback and how to use that feedback constructively. A must-listen episode for people in the marketing space, or if you're seeking tips on building your own brand.
—
Listen to the podcast here:
Building Brands That Attract Customers With Steve Robinson
Our guest is Steve Robinson, the former Vice President and Chief Marketing Officer of Chick-fil-A. He is the Author of Covert Cows and Chick-fil-A. He is a legend in the marketing world. Steve, I am fired up. Welcome to the show.
Thanks, Jesse. I don't know if I'm a legend but I'm honored to be on your show.
I'm excited. I interviewed David Salyers and he had many amazing things to say about you and learned a lot from you. I love a little bit of context because I know you have been a lot involved with Chick-fil-A for many years. Give us your story and where Chick-fil-A was when you started.
You can't create a great brand without great culture, and you're not going to create a great culture without great leaders.
Click To Tweet
I'm an Auburn grad. I met my wife there. After we married, literally four days after graduation, we went to Northwestern where I got my Master's in Journalism and Advertising. My first job was at Texas Instruments in the semiconductor group. I was helping them market these new-fangled calculators that you could pull in the hand. They didn't do nearly as much as this does. I was there about a year and I got recruited by a Northwestern classmates' brother at Six Flags Over Texas.
I learned within a year at TI that they were more engineering-oriented than marketing or brand. TI was a great company. It still is but Six Flags was clearly a brand-experience-driven company, which was more of my liking. I joined them. I worked with Six Flags Corporation for a total of seven years. In those last four years, I was Six Flags Over Georgia where at the age of 28, I became the director of marketing. I was having a great run, experience and team. In fact, David Salyers was an intern for us for years while he was at UGA.
My phone rings one evening in August. It's the COO of Chick-fil-A who worked for Truett Cathy, the founder. Jimmy Collins was his name. He said, "Our operators don't have what they need to sell sandwiches the right way. We don't have a marketing department." I have had some other interactions with them trying to get them to build a restaurant in the park, as a way to trial and build the brand. They walked away from that deal.
I knew he didn't have a marketing department. Being private, having gotten to know some of the people there love the product. They love the culture in little things like being closed on Sunday. I said, "Yes, Jimmy. I would love to talk," even though I loved what I was doing at Six Flags. I figured, "What is 2 or 3 days of visiting with them?" Word finds out what they might have. That is August. I will jump ahead. I'm still interviewing with Truett Cathy in December over four months later. This is all stealth.
I have been trying to handle this respectfully and doing it on my own time. I'm having a meal with Truett Cathy in his office. It's early December 1980. I asked Truett, "I know what Jimmy said about this job. What are you looking for in the ideal marketing person for Chick-fil-A?" It's in my book. His reply blew me over. He said, "I have absolutely no idea. All I know is I don't want to do it." I was a little stunned but he wasn't finished. He said, "I do know this. We are not going to invite you here unless we know we are going to have fun together and we can trust you. If we invite you here, it's my intent that you won't go anywhere else. You are going to finish your career here. You are going to become a crucial part of this business."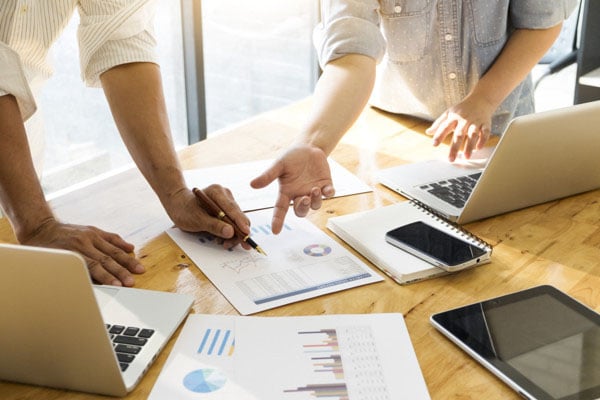 I said, "When do you think you are going to make that decision?" He said, "I don't know yet." As it turned out, they made that decision two weeks later. As I was leaving the office, he said to me, "Steve, if you haven't figured it out, the most important decisions we make here are who we invite to join Chick-fil-A. We don't rush it whether it's an operator or staff member." That is an abbreviated version of a long interview process. I was going with them in January of 1981. They did invite me.
He was right. I got to start from scratch. Neither he nor Jimmy had any preconceived notions of what I should do or what they should be doing. They wanted a marketing expert. I don't know at age of 30 that I was an expert, yet. I thought I was. It's here in my book. I made a few crucial mistakes early to keep me humble and balanced. That's how I joined them. They had sales the year I joined them of about $100 million in revenue.
How many stores do they have?
There are about 140. All mall locations. One of the attractions was who was running those stores. That was the operator model, the independent contractor model. That I found fascinating because Truett was empowering these local restaurant leaders, to not run the restaurant but to run a business in their community. Attract their own talents. The talent worked for the independent contractor. It still does. Build their own community relationships. Do what they got to do to build sales. The marketing paradigm wasn't that the home office drove traffic.
The marketing paradigm was that an independent operator was the one who had to build relationships and build their own sales. Our role, my role and early team members like Dave Salyers were, "How do we put these operators to go out and build their relationships and build traffic?" Not only market the sandwich but market the brand. Market themselves as an employer. That is where we walk into. A fundamentally sound business but it was only growing 4% or 5% a year. It was subject to the ups and downs of the mall industry. They had three powerful things out, a powerful culture, a great product and this incredible local leadership model. We had some stuff to work with.
If you don't have the stability of leadership, it's hard to create lasting pillars of value within the culture.
Click To Tweet
You launched the marketing department. It was out of this little trailer at one point. It's where you guys were.
My office and David's were in a trailer attached to the back of a butler building, with the warehouse. Truett's and Jimmy's office was in the front of the butler building. A lot of the staff were in a rented space at a bank building in downtown Hapeville. There was some other staff in a rented house next door. The entire corporate office operation was fundamentally this converted butler building. Our lunch was a daily run to the original Dwarf House that was brought back. It was a classic startup operation.
I relate much when we started in Savannah. The former team took out, cut the phone lines, cut the internet lines and there was no office. We worked in an abandoned storage building. We brought a picnic table in from the park. We were working around there on a cellphone. It's those stories that make it worthwhile. I don't think you would have changed probably anything. It's like, "We started here."
We had to clear out the conference room and get everything off the conference room table for lunch every day. It was great. at least you knew you are going to have a lunch break.
You were in a spot where the business had grown. They were known for their chicken sandwich and a little bit of culture but there was no full brand developed at this time. In your entire book, you talk about what makes Chick-fil-A different. You said, "The brand is the business." You helped build the brand and shared it. The culture might have never been built but you helped share it. Tell me how you started building the brand. This is fascinating. It's important for readers to know. How do you build the brand?
It involves several key things. In fact, in my last interview with Truett, he had on his desk his favorite Bible verse. Proverbs 22:1, "A great name could be more valuable than riches or silver and gold," depending on what translation you want to read. As I walked out, I said, "Truett." He asked me, "Why do you want to come here?" One of the things I told him was, "I thought that it would potentially become a great brand." He looked at me and said, "I'm not sure I know what that means."
I said, "Truett, that Bible verse you got there is what a great brand is." It's a reputation that people can trust. They had the foundation for that because of him, the culture he was creating and the talent he was surrounding himself with. The first thing I would say is, you can't create a great brain without great culture and you are not going to create a great culture without great leaders. Many organizations may have great leaders but unfortunately, many of them cycle through too many. They don't have the stability of leadership.
If you don't have the stability of leadership, it's hard to create lasting pillars of value within the culture that don't keep moving around. In other words, what's important keeps changing. A great culture cannot operate like that. Our corporate purpose which I share the story of how that came about in 1982, was written in a point of crisis. Those words, let's glorify God by being a grateful steward. To honor God by being a great steward of all that is entrusted to us. To have a positive influence on all we come in contact with. Those words are not changed. They still are on the bronze plaque in front of our corporate building. They have not changed, not one word.
That is pretty unusual because that reflects leadership that is still fully committed to what those words mean. The first thing is we had the foundation of a great culture, which was rooted in great leadership. Even though Truett has passed and Jimmy has retired, Chick-fil-A still has that because you have a multi-generational family-owned business. Their priority on being careful about who they invite to the company has not changed. Under the leadership of Dan Cathy and other Cathy family members, the legacy of that leadership foundation is not only historical, it's still their future. That is the first thing I would say to you.
The second thing early in my experience was they had, what most fast food and retail operators had, a transactional mindset. What do we have to do to drive transactions? They are discounting, couponing, doing everything the normal fast-food brands do and still do to this day, pushing price. What I got there, I didn't know any better. We did some of that stuff. One of the first things I was part of was a promotion in 1982 where we not only did that, we did it so well that it blew the budget.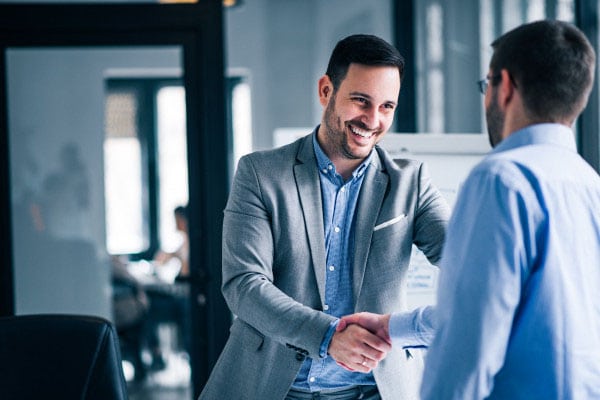 What was the promotion?
It was called First and Best. It was a promotion designed to counter the introduction of a chicken sandwich at McDonald's. It uses these coupons through mail and newspaper inserts.
Was that like a buy-one, get-one-free or half-off?
It was not one thing. It was multiple offers in a flyer. I unpacked the story in the book. I can even show a picture of it in the book. I went right down the paradigm of all the other fast-food brands but it was also the paradigm that Chick-fil-A was operating under. This thing blows up like a giant balloon. It goes over budget by $2 million. We are in the middle of a cashflow crisis because of the 1982 Economic Crisis that hit the United States.
My promotion said, "Pile on to the cashflow process." My learning from that was, number one, catalytic to go out and the executive committee to get together and decide what are we to do about the cashflow problem. That is where we were, corporate-purpose. Because we realized that the future of Chick-fil-A is not about short-term focus, cashflow and we would throw the towel. We wrote down what's important and it's not shareholder value, quarterly earnings. It's that corporate purpose.
The other big lesson from that debacle was I didn't want the marketing department to look like the rest of the fast-food industry and we are not going to chase transactions. We are not going to discount. We are not going to deal. We are not going to leave it with the price. It became a fundamental turning point in the business, that principle became rooted in our marketing mindset. It still is. I don't think you are going to ever see a deal, a price or a coupon for Chick-fil-A. We see people offering you a free sandwich at a football game or through a special invitation card. Would you want to see those discounts and deals at Chick-fil-A?
With that mindset, we built a marketing program around two fundamental premises. How do we leverage the value of the food and the value of the experience without having to discount it? Secondly, how do we do that through the leadership of a local operator? We are not going to drive the brand or even transactions from the home office. We are driving to the efforts and the local connectivity of the local leader that we call a Chick-fil-A operator.
Those principles are in the book in great detail. How do you build a great brand? Going back to your original question. You got to have clarity about your culture. You got to have a clear understanding of what is important. The purpose allows people not only to know what's important, it helps them make better decisions. You got to have stable leadership. You got to decide, in the marketplace, how are we going to look not like everybody else? Why would we be different?
That took us down a path that was later exploited that was unpacked in a bestselling book called Blue Ocean Strategy. We were doing it. We didn't know it. We were basically saying if this is what the fast-food industry does with dealing, advertising, promotions or food events, we are trying to do the exact opposite. For example, we are not going to use frozen food. We are not going to use premade food. We are going to make fresh food. For promotions, we are not going to discount. We are going to be generous with the real product.
For events, we are not going to hand out coupons. We are going to hand out free food. We are going to have our people doing it and eventually led to our advertising where it's not going to feature food and price. It's going to feature something that people enjoy watching. That became the thing. If you got to identify 3 or 4 big fundamental principles, that will lock your culture in granite that your leadership always leads by, talks by and makes decisions by. The fundamental marketing and brand decisions that will put you in a unique, different blue ocean. That's how you do it.
So how do you build a great brand? You need to have clarity about your culture. You need to have a clear understanding of what's really important.
Click To Tweet
I love this so much because we had conversations when we came into Savannah with this team. There was a Minor League Baseball there for many years. They had a buy one, get one free, a two-for-a-dollar beer. Major league teams still do this regularly. I saw Fridays, you bring a toiletry item, you can get a free ticket. It was the deals. What I learned from Chick-fil-A was like, "You never go to Chick-fil-A and look for the dollar menu." When you go anywhere else, think about it.
We had this conversation where we said, "They are giving away tickets for free at a higher level at baseball." We were on a lower level. We said, "Let's go the exact opposite. What if every ticket included all your food? What if every ticket was all-inclusive? Include all your burgers, chicken sandwiches, your soda." Perfect. We played that game and we increased tickets. They were dramatic. They're $18 which sounds like it is a great deal. They were getting $5 to $10 worth. We've never had a kid, parent or anyone complain once because the value exceeds. You don't have people complain at Chick-fil-A because of the price because the value exceeds much. Building a brand. I heard a quote from John DiJulius, "Discounting is the tax you pay for being average."
It's good as a drug. Your customers get hooked on it. It's hard to get out of it. When we decided we are not going to discount deals anymore, that didn't happen overnight. It took us years to convince the operator family to not do that. They were doing their own freelance coupons. We had come out with very clear brand and marketing standards and said, "You are not going to do that. We are not going to give you any creative resources that make it possible for you to do that." It took time because you literally had to get their customers and them off the addiction of the short-term pop deal. You are saying to your customer, "We are not worth full price."
I couldn't agree more because it dramatically devalues. What happens is it works for the short-term but it kills for the long-term. I have heard David talk to you about it like, "Are you trying to create more money? Are you trying to create fans?" We are playing long-term fans over short-term profits everywhere. You built that. I want to get into this because I know the raving fan strategy. Explain to me how you started building it. You are building the brand. You are like, "We are not going to do discounts anymore. We are going to be different and on top of the value. The ads are going to be different." You then took it on another level. "We are going to develop raving fans." How did this all start?
It's in the book. Let me unpack the highlights. I'll try to do it in chronological order. When we went with our first free stander on the street in 1986, operationally and fundamentally the same on a much bigger scale. The marketing challenge was different because we're trying to build a brand destination, make us a destination as opposed to captive audience marketing in the mall. We are trying to say, "This brand, not only we are here but this brand is a better value and experience than McDonald's, Arby's, Burger King's or whoever else is on the street."
Your first store, you went all right next to them.
We intentionally picked the site in Atlanta that had every brand I named within walking distance.
Why would you pick that?
Because we wanted to find out if we could play with them or not. Quite frankly, we wanted to find out if we could do business a different way and be better.
It was a huge test on numerous levels.
A little nuance was we did not put an operator test in that first store. That first store operated for a year with a staff member running it to make sure we knew what we were doing. It was great learning not only operationally and financially but also in marketing. We didn't put on operator risks. That store in its first year did double what we thought we would do. Operators went, "Sign me up."
How did it do compare to mall stores?
It's more than double.
It was your best store by far from the first platform.
We then start the financial crisis of 1982 and 1983 virtually wiped out mall development anyway. If we want to grow, it goes free. Fast forward, we start building basically nothing but free standard. By the early, mid-'90s, we were getting 100 to 500 stores on the street but we had an operational problem. The operational experience was inconsistent. The first pillar of a raving fan strategy is operational excellence. We weren't. We had big variances in product, order accuracy and speed of service. Credit where credit's due. We had a couple of operators up in Kentucky who were near a Toyota plant.
They had been reading about Toyota's zero defects strategy on manufacturing. With the permission of Toyota, they went in and studied. How does this work? They took that zero-defect mindset, fundamental principles and even some more fundamental measurement systems into these two restaurants. They transformed the consistency of their performance. The short version of the story is we then partnered with those operators to figure out how do we put in an operational zero defects system mentality and a system chain-wide. By the late 1990s, our variants of operational delivery had shrunk down. We weren't zero but we were low single-digits on virtually every measurement.
What were those measurements on?
It was measurements on the delivery of the food the right way, order accuracy, speed of service, personnel and engagement, cleanliness, the appearance of the store. We were using mystery shoppers and customers to give us constant feedback on these specific measurements. We had staff members going into stores unannounced observing and making measurements. We knew it was customer-driven data. It wasn't what a staff member would think. It was customer-driven data. The sandwich is either 140 degrees or better or it's not. We got people walking in there unannounced with thermometers and scales.
If you have specs then you got to be prepared to measure against your specs. It's almost a 5 or 6-year journey of zero-defect focus where we can say, "We are starting to deliver operational excellence." It became the first pillar in the raving fan strategy. Around 2000 or 2001, we hit the billion-dollar sales mark. What is the next value-added proposition that continues to allow us to charge full price and people feel good about it?
It came down to two of them. One came from marketing. That was, "How do we continue to leverage? How do we leverage what only we can do? How can we leverage real food? How can we leverage the talent that operators are attracting the restaurant not only to serve but to market?" We got this catalytic idea of cows. How do we take the cow campaign and person to it, not only in restaurants but regionally and then eventually nationally? Our initial focus was college football. The cap campaign came from the richest group out of Dallas. I unpacked that story.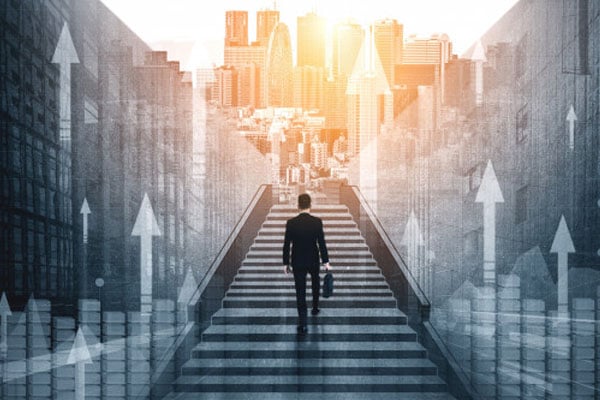 We got another pillar. Marketing that is different, unique, generous, emotionally engaging and makes people aware. We are not asking them to buy something at $4.99. We are not even showing the product. We are engaging them emotionally. If we do engage those products because somebody's literally in the local marketing arena and gave them something free. The third pillar came from Truett. It became a second-mile service. For three years in our national meeting, he asked operators and their team members. If somebody says, "Thank you," in the store and the drive-thru, would you please say, "My pleasure," back?
Because he had experienced that at the Ritz Carlton. He loved it. He loved the personal engagement. People were looking him in the eye. They were smiling. He noticed everybody in the hotel said it. It had a contagious spirit about it. It wasn't anything complicated. You simply say, "Would you please say, 'My pleasure?'" For two-plus years, the operators thought, "We are busting our butts trying to make great food fast and accurately. How are we going to do this warm fuzzy stuff? That might even slow us down." That was the initial mindset.
About year three of him saying that, Dan Cathy was sitting next to me in a meeting or at the seminar. I can't remember which but he looked at me and I looked at him. We are hearing a short talk about it one more time. He was upset with me that we didn't have any traction with it. I said, "Dan, here is the deal. I'm all for it. If we want to do it then we have to commit to figuring out how we are getting institutionalize this like we did zero defects." We got 50,000 team members who don't know how to treat people right. Some of them don't even know good personal etiquette.
How do we create the systematic approach of the hospitality of the chiefs in the Ritz Carlton across over 500 stores and 50,000 team members? We went through and started. He said, "I'm all in. You and your team figure out how do we do it." He had all these behaviors he wanted to put in the stores but we weren't getting traction. We benchmark great experienced brand companies, Zappos, Southwest Airlines, Norseman, Ritz Carlton, Nike, Apple. We visited their stores. We visited their headquarters and talked to the leaders. We visited them as customers and we bought stuff, watched and took notes. All these organizations were very transparent with us.
We then took that and developed focus groups. What are the potential behaviors that customers might not like at Chick-fil-A? We got customer feedback on what behaviors added value to them. That is where things like refreshing drinks without being asked, cleaning the tables quietly, flowers on the table, carrying out large orders and helping women take food to the table when they got kids with them. That stuff didn't come out of anywhere. It came out of listening to customers, both in small groups and in restaurants. We then said, "We are going to focusing on these 6 or 7 fundamental behaviors and we're going to create them as a standard the same way we expect two pickles on every sandwich." We got to develop the specs and the training systems for those. Like zero defects, we got to develop a measurement for those. Customer measurements, "Are we delivering on these engagement behaviors?"
How did you develop the specs?
We spent a couple of years in test stores, 100 of them. The operators helped us figure out how to clearly define the specs because one of the key things we learned early in executing the hospitality behaviors was if you don't have the right talent, it never happens. Somebody who's good at operations may not be good at hospitality. It's suddenly opened up this window that some of our operators aren't good at hospitality. We have to have hospitality leaders in every restaurant. We have to have them recruiting people that have the gift of hospitality and like to engage with people.
The person fixing some fries in the back, don't bring them out front if they don't have that gift. Here is where I will give you the punchline that led to the raving fan system that not only had three critical strategies but clear standards, performance standards of all three pillars and talent strategies for all three pillars. It's the right talent for operations, hospitality and marketing in the restaurants. Those test operators figured out, "What's the right talent? What's the right bench?"
That means I got to have leaders for those three big buckets. I've also got to have leaders to help me manage accounting, training and recruitment. I got to have talent who would help me lead these three areas that are crucial for the raving fan strategy. It took two years not only to develop all this but then to have the sales and the profitability performance. That we can go to the rest of the offer and say, "You do this and you make more money."
Because of the operation model, they had to pay for the extra training.
They are paying for this extra talent, training. You had to convince them that we had to develop all the resources for that. Not only specs but the training materials, the measurement, the communication and the marketing system. We had to give them everything they needed to execute that three-pillar strategy. We paid for all the measurements so they are not going to pay for the measurement. They are getting measurements on a monthly basis.
Don't recruit anybody who cannot do what you want them to do better than if you did it yourself.
Click To Tweet
This is fascinating to me because people don't go this deep. It's a little deeper. The measurements, out of curiosity, how is that done? Is it measured by customer feedback? Is it measured by the operators?
It is measured by customer feedback. Our current system solicits online feedback. There are still random shoppers that go to the restaurants and measure quality, hospitality, observe what they see. The data is collected by store monthly. Sometimes, I don't know how they are going to. It might be rolled up by quarter but every store is getting store-specific data. We then roll it up for the market. Operators as a market can see how they are doing.
There is then a macro study that we do at the home office called brand tracker. That is tracking the Chick-fil-A brand in these three fundamental areas. Not only tracking us but tracking our key competitors. How are we performing on the same key metrics versus the other brands? We can tell the operators in Atlanta or Dallas or any other market, "Here is where you are trending not only within the Chick-fil-A family but here is how you are trending versus the other brands. By the way, Dallas is kicking your butt. They are doing a better job," or, "You are leading the way in this." That's part of the answer to your question how do you create a brand. It is a long journey. Ultimately, you create a brand when the people on the street realize that they are going to be more successful under the umbrella of a powerful brand and all of those systems. They don't mind being accountable to the customer and what the customer says because, at the end of the day, they make more money.
I've done over 100 of these and I don't think I have ever been almost speechless because I'm processing this in my mind. That is a good thing. What I'm seeing here is you are the chief marketing officer. You are in charge of all the marketing and everyone thinks of marketing as things you are putting out. You focused on the experience. Who then does marketing for you? It's very simple, your fans, your evangelists.
Chick-fil-A is marketed principally by Chick-fil-A fans. The success they have enjoyed for multiple years about pacing the industry is not because of what the home office marketing department is doing to drive transactions. It's because of literally millions of Chick-fil-A fans talking about the brand. For the most part, they're talking good about the brand. This is a fundamental principle I talked about in the book. We learned through the research over the years that our raving fans do fundamentally three things that come more often. A lot more often.
They gladly pay the full price. They don't mind paying full price. They tell others about us. If we mess up, they tell us because they love the brand that much. They will go to their computer and give us feedback on their experience if they are disappointed. They don't mark it off as, "Let's go to another fast food." That's my favorite brand. They will know somebody screwed up and they will give us some feedback. They feel the ownership of it. It's their brand. There are other brands out there like this. The brand has become part of their life. They don't want to live life without Chick-fil-A because they love the experience.
They love the food but more importantly, they love the experience. They like the way they are treated. They feel like they are getting their money's worth. They feel good about what their kids are eating. When they interact with Chick-fil-A in the marketplace whether it's a community event, road race, football game or whatever, they deal with real people. They're treated with experiences that are unexpected like somebody's literally handing them a sandwich or a pack of nuggets. It's the accumulation of personal interaction and personal engagement that says, "We respect you. We honor you. We value you as a customer of Chick-fil-A." In turn, they become a fan.
That is all we talked about fans. Fans First is the name of our company. That is everything. That is why this is fascinating to me. I want to say one thing, especially for the readers. I don't know if they realize but I'm also reading the book Who Not How. You have talked a lot about the people. We look at it like Chick-fil-A and it's like you have done this all. You have executed it but it sounds like every step of the way, you went to someone else to get help. Whether it was the Richards Group, the advertising, whatever it was, every step of the way people helped you do this.
When I went there because I learned this at Six Flags particularly. Don't hire anybody, don't recruit anybody that cannot do what you want them to do better than if you did it yourself. If you do not have the talent on your team to do it the right way and you don't want to commit to permanent hiring then you go out and find the right talent. You pay him a retainer, commission or whatever you got to do to get the best counsel. Richards Group is a great example of that. We do our own creative.
I didn't want a creative department to get stuck in a paradigm rut and lose the breadth of innovation. Instead of having one creative team in our department, we would go to the Richards Group and they might have 5 or 6 creative teams working on any given campaign. Are we paying for that? Yes. Did we get better ideas? Yes. It's brand-changing ideas. Even in this area of research and measurement, we have the voice of the customer group is what they are called. We have leaders in that group.
What was the voice of the customer group?
That is the group that is coordinating all customer measurements, all customers listening. Quality research like focus groups. It's quantitative research, mystery shoppers. Even structured research where we ask staff or operators to go out and measure something. There's one central location where the voice of the customer permeates and serves the entire business. They're all outsiders. The people we do the work with are outsiders.
You hire their specialty.
They are constantly honing their craft. Why do we want to bring that in-house? It all started with Truett. When he said to me, "I don't know what it is. All I know is I don't want to do it." He meant it. He never called me to his office one time to say, "You screwed up," even though I did, even in a big promotional in a state. He never confronted me. Jimmy counseled me, "Don't go to his office for a few days." If he trusted you with the bigger issue, he gave you rope. That organization has thrived in large part because we focused on who we invite into the business.
We then empower them. We let them exercise their giftedness. Leadership's responsibility is, "If that is the talent we're attracting, we then have to resource." What do you resource? The right culture, the right purpose and values, the right strategies, the right allocation of money and the right talent they need. Whether it's inside talent or outside talent to run the place. That is what Chick-fil-A consistently allowed me and my team to do. Judging by what I see, they are still doing it. You have ownership in the Cathy family. They don't try to manage hands-on. It's all empowerment. Their primary focus is we are going to protect the mission, the values of this business. We're going to continue to be very philanthropic how we steward this business financially. We are going to put people, staff, operator, customer first. If we are great stewards and all that, we trust God with favors. He has.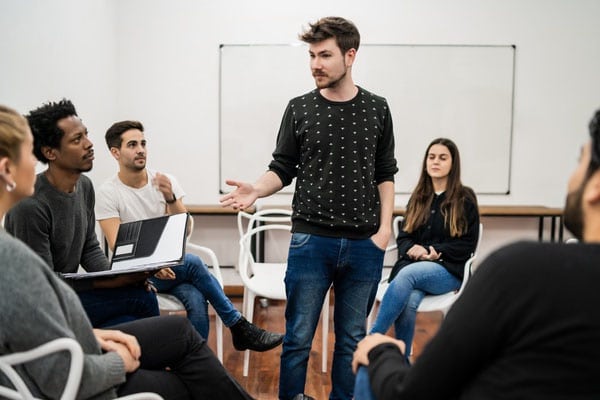 For us, we continue to put fans first and we look at everyone as fans. We look at our people as our biggest fans. Put fans first in everything we do. Entertain always. The odds are we are trying to make baseball fun and bring joy and happiness to people. If that is a guideline then under there bring on whoever can help us in that. It's small companies. You started $100 million. We are multimillion but not even in the eight figures yet. It's tough to invest that type of money but you have to say, "Is it better if someone else does it and has that courage to invest?" Start saying we need better people.
Let me encourage you. I have three clients and they are all probably about your size. I'm working with them because they are committed to the same basic model that I have unpacked for you. I'm not bragging about myself. I'm bragging about them. They are Truetts. They are thriving even in the midst of the pandemic because they have adopted these mindsets. They are not chasing transactions. They are making talent their top priority. They have a clear purpose and values. They are investing in the experience as opposed to trying to drive short-term results. It works. Many of these principles, quite frankly, are golden nuggets in the Scripture. They are in the Bible.
It's the simplicity of following it.
It's not a long list. Even though we have had a good discussion, this is not a long list of fundamental principles. That is why my book is only 240 pages. It isn't that complicated. It's hard work but not that complicated.
I want to finish with a couple of rapid-fire things that stood out for me. You talk about your service signature. How have you shown and developed that? You talked about other brands developing that. Your service in nature is the, "My pleasure." How would you teach other companies to develop that?
Quite frankly, that is a hard question because it goes all the way back. I give speeches. I go all the way back to culture. If you don't have the culture right, you cannot do this. Because of this experience, my pleasure attitude does flow from the heart. If it's not genuine and authentic, starting with your leaders because people see right through it. People cannot be con. Genuine hospitality is genuine. It starts with leadership. It starts with him saying, "We are going to treat people with honor, dignity and respect both inside and outside the organization." When we adopt strategies and how to build the business, those must permeate strategy. You got to start with culture and then have to focus on leadership. If you got constant turnover in leadership, this is almost impossible.
If Truett said my pleasure for only two years and at the third year didn't say it again, that my pleasure might not have been. It was the repetition. The same leadership showing up saying, "This is what we are about."
We knew it was genuine from him. He meant it. It motivated us. We got 50,000 team members out there. Now, it's over 150,000." We got to figure out how to institutionalize this. It was harder than rolling out a new product.
It's changing their behavior dramatically. I thought language is everything. You have shown this with what you do. When we think about our ballpark before you got in from the office or you go out into the field, it's always on-stage. We believe in entertaining always. When people come to our ballpark, we say, "Welcome to the show. Did you enjoy the show?" It's shown over and over again. We reiterate it's a show because you have a different mindset of how you are performing. You are performing at our ballpark. I would probably argue that Chick-fil-A is a level of performance as well on how you present everything.
Customers are the ultimate firewood for innovation. Not me, not Jimmy, not you and your business. Listen to your customers.
Click To Tweet
Every drive-thru is a show. Every delivery is a show. Every counter is a show. You can either show, "Your money is more important to me than getting to know you," or you can have team members in the drive-thru interacting with people personally. Some of these team members are amazing. They learn literally the names of hundreds of their customers coming through those drive-thrus. What do you think that does? Customer retention. You can't buy it. You can't get away with a coupon or a price deal. It's off the charts because they feel genuinely cared for.
Chick-fil-A has developed a renegade position. Because of that, no one else is playing that game. Also, I read something about Horst Schulze worked with you a little bit more. You don't want to be the best of the worst.
When we have started that hospitality experience focus, that's the way he described us. He said, "You're the best of bad luck."
That is how we feel in baseball experiences but that's not the game plan. We said, "We compete against ourselves." It's always against ourselves but our customers' and our fans' expectations are Ritz Carlton, Chick-fil-A, Disney, Amazon, all the best of the best. If that's the expectation, that's if we are competing directly, it's them. How quickly can they have been served?
I will tell you another example. The Chick-fil-A Peach Bowl is part of the college football playoff. Not because Chick-fil-A and Truett are willing to put up the money. They are part of the CFP. They are the smallest sponsor in the bunch. They're part of the CFP because of over many years of working with the ball staff, the Chick-fil-A Peach Bowl that came on experience was different, unique and special. We became one of the top bowl experiences in the nation. We could not be considered to be part of the playoff system.
You put your brand on it. Your brand was, "Chick-fil-A is involved in this. They are going to design an experience the right way."
Working with the ball staff, that is what we did over twenty years but designed a ball brand that was worth being part of the CFP.
I remember when the vaccine started rolling out and everyone was saying, "Chick-fil-A should be rolling out the vaccinations. They could handle this." I was like, "That's the depth. You should be proud of that." When people say like, "They are like the Chick-fil-A of this," or, "Take up the Chick-fil-A." That is brand building.
It is. That is the primary reason why the Lord is still giving me a platform to give speeches and consult.
We have got into this a while, "You are lucky, David. I had games. I hadn't been singing on the mic. I had to do a lot of things. You've got to be fixated on how do I develop this raving fan strategy that I'm not going to make you sing.
He was better at that than I was.
I want to finish this with these last two. What's one quick win? Companies who are reading this and they're like, "Chick-fil-A, you started in 1967." You said, "It took me years to build this, years and years of development." What's a quick win that someone reading this can go back to their team and say, "We are going to do this to help build raving fans or build our brand?"
I would say the quick brand would be this would be true for most organizations. The quick win would be we are going to go back and we're going to systematically listen to customers more. We are actually going to sit down and focus groups. We are going to interact with them out on the lot, the retail floor or wherever we are in the ballpark. We are going to listen to our customers more. We are going to listen to two big groups, the ones who love us and the ones who don't love us.
We are going to take what they say seriously. We are going to print out personal opinions, our personal pride and our personal attitude of we know it all. We are going to put it in a closet and close the door because we had to do Chick-fil-A. People thought they knew what to do. There was a lot of management by intuition. There is a place by intuition. Intuition should be tempered by what your customers think. Customers are the ultimate firewood for innovation. Not me. Not Truett. Not Jimmy. Not you and your business. Listen to your customers. When a customer tells you, "I was blown away because somebody refreshed my drink." Let's do that everywhere. Let's do that all the time. I love that one. That is not a Chick-fil-A idea. That is the customer idea.
Listen to your customers even when they are not speaking to you. I didn't tell many people this. We didn't talk about this publicly. We started watching the last four seasons. We have been lucky to go from struggling to selling every game. We watched even though with the amount of entertainment, the dancing players, the breakdancing coach, no matter how much we entertained, at 9:00 or 9:15, fans started to leave. They weren't telling us but they were leaving. I was watching as people can't get tickets. There are scalpers outside which is ridiculous. People get tickets yet people are leaving early. I kept watch and you don't leave a great movie in the middle of a movie. You don't leave a great concert or football.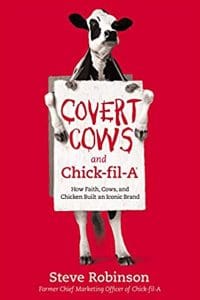 Why are they leaving? The game needs to be faster. We developed banana ball, a two-hour time game, nonstop action. We developed. We took on the road and it got more attention, more things from fans than anything else. You have to be able to listen even when it goes against convention. It goes against, "That doesn't make sense. No one has done that before." That is how you become a renegade. Do you talk about remarkable over and over again? How you went from unremarkable and nothing to trying to be unforgettable, I'd love to know. For you, how does someone become remarkable or unforgettable?
Remarkable became the word that we could use publicly instead of renegade. Remarkable was the word we used within the organization. How are we going to translate these brand marketing principles in operations, second-mile service and in the traditional marketing bucket? About how we think about what we do? It was basically this principle, if it doesn't make somebody want to remark about it, why are we doing it? Whether it's the food, hospitality experience, marketing event, a piece of a cow created, if it doesn't make people talk about it, let's not do it.
It creates discipline but also drives innovation. The third benefit, seriously, it's a lot more fun. It creates more fun. It forces you to avoid anything that looks like your competitors. We started with that. We end with it. That is a remarkable mindset that forces you to do. If it doesn't make people talk, if it looks different than the other guys, we then probably ought to do it. If it doesn't make people talk, we don't need to do it.
That is how this started our relationship. Your book was remarkable. I've sent you a video. Immediately, I was like, "This wowed me." I have a huge book report done. Chick-fil-A has been remarkable every step of the way. This conversation to many readers and myself is remarkable. I'm already going to send it to my leadership team before it's even published. I want to thank you for sharing. You learned a ton over the past years. That you're sharing it all means so much and you're making a bigger impact than you know it. I want to thank you from my heart because we are going to touch a lot of people.
If it doesn't make people talk, we don't need to do it.
Click To Tweet
It means a lot to me because I still personally believe in trying to live out Truett's corporate purpose. Stewarding this experience, stewarding this story is important to me. I appreciate you giving me a chance to do it with you. By the way, the book is also out in paperback. I hope your staff and your readers enjoy it.
We will be all over it. Thanks so much, Steve.
You are welcome, Jesse. God bless you.
Important Links:
About Steve Robinson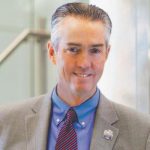 Steven A. Robinson is a consultant, author and speaker on organizational culture design & leadership, brand strategy development, marketing planning, and distinctive advertising principles.
He is the former Executive Vice President and Chief Marketing Officer of Chick-fil-A, Inc., 1981-2015. Prior to joining the company, Steve was the director of marketing for Six Flags Over Georgia theme park in Atlanta, Georgia. This role was preceded by marketing positions at two other Six Flags properties and communications manager at Texas Instruments.
After beginning his career at Chick-fil-A as director of marketing, Steve went on to serve as vice president of the department before becoming chief marketing officer. In his most recent role, he was responsible for overseeing marketing, advertising, brand development, menu development, and hospitality strategies.
In addition to serving on Chick-fil-A's board of directors from 2016-2018, Steve serves on several boards for organizations and ministries, including FamilyLife, Fellowship of Christian Athletes of Atlanta, Links Players International, Atlanta Hall Management & College Football Hall of Fame, and the National Football Foundation.
He holds an associate degree in business administration from Faulkner State Junior College, a Bachelor of Science in marketing from Auburn University, and a master's in advertising from Medill School of Journalism at Northwestern University.
Steve and his wife, Dianne, have two children and four grandchildren.
Love the show? Subscribe, rate, review, and share!
Join the Business Done Differently community today: