Bonus #1: How To Create Fans In 2021 Virtual Keynote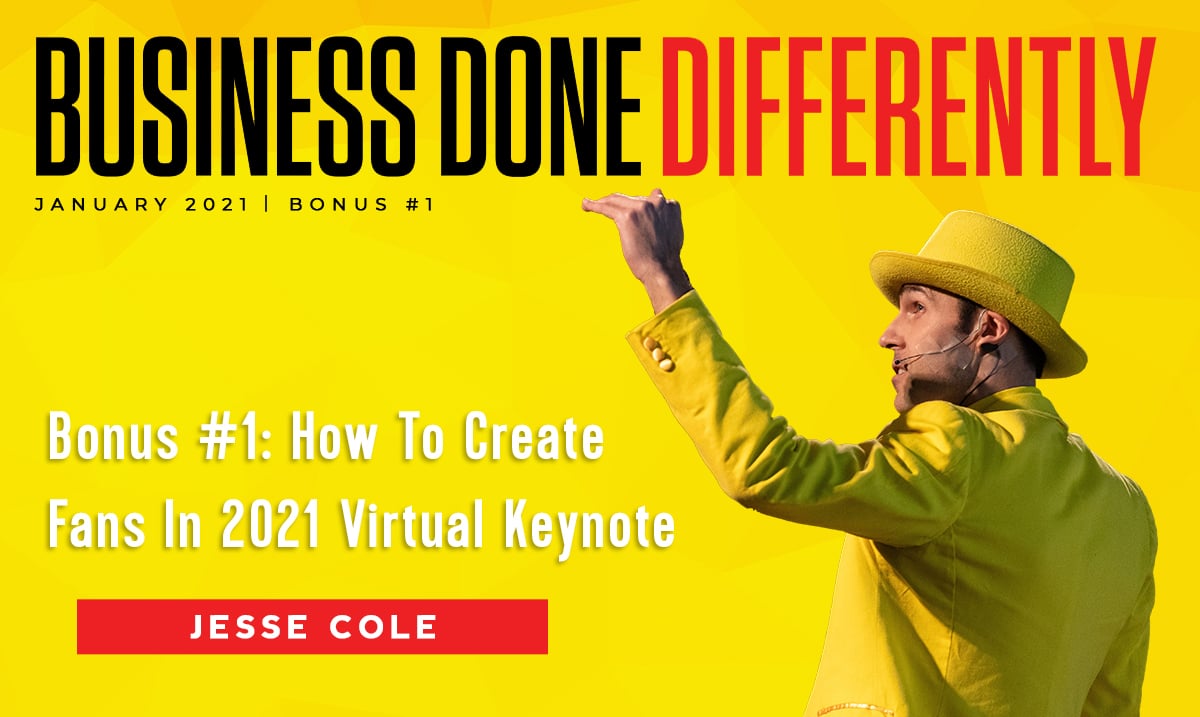 The heart of any business success lies in putting the customer first and keeping them engaged. With proper people connection and a strong desire to constantly experiment, nothing can stand in your way. Jesse Cole goes deep into this topic as the virtual keynote speaker at Hamilton Home Loans, speaking how he won the hearts of Savannah Bananas fans by discussing his 5 E's of creating an extraordinary customer experience. He underlines the importance of keeping the people entertained and curious by sharing the most interesting (and unique) business strategies his team has done throughout the years, such as sending appreciation videos whenever fans buy tickets, hiring a "professional" high-fiver for the games, writing a Thank You letter every single day, and even streaming a cooking show with the Bananas.
—
Listen to the podcast here:
Bonus #1: How To Create Fans In 2021 Virtual Keynote
I am pumped to share with you a virtual keynote that I did to kick off the New Year for a national mortgage company. This is the first keynote where I bring together all five E's to create an extraordinary customer experience and to create raving fans. I am bullish now more than ever on creating fans. This talk lays out the blueprint on how to do it. I hope you enjoy.
—
First, congratulations. I spoke with Howard and Karen. I learned a lot more about your company and what you guys are doing, who you are and what you stand for, customers for life, caring for customers, wowing customers, and then being the top place to work for back-to-back years. You are already doing something special. If you can give a big air high five to one of your teammates now, or throw something in the comments. Celebration is indeed a record year because of who you are. I'm excited to share a bit of what we've learned that can help have a record 2021. Let's talk a bit of why I'm excited to be here.
The greatest organizations and companies learn from outside of your industry, and for you to bring in a crazy guy in a yellow tuxedo to talk to a company that does home loans is wild. It shows that you care about learning not necessarily what's the best practices in your industry, but focusing on what's the next practices in your industry. Since we started, I've been learning from outside of the industry every step of the way. My two biggest mentors are P.T. Barnum and Walt Disney. The reality is they were dead many years before I ever got to meet them or connect with them.
I read every book on them. In my office, I have a custom poster of P.T. Barnum that says, "A showmanship. Something terrible happens without promotion, nothing." I have a custom poster over here of Walt Disney. It says, "Vision. It's fun to do the impossible." I believe in standing out and being dramatically different. As P.T. said, no one ever made a difference by being like everyone else. I'm in a yellow tuxedo and that's not for everyone, but it's the starting point in about being a bit different. Before we get focused on everything on you, I want to give a bit of context to our story so you know where we're coming from. I'm going to tell the Banana story as fast as humanly possible so we can get focused on you.
No one ever made a difference by being like everyone else.
Click To Tweet
When I was 23 years old, I joined the baseball industry. I joined a team in Gastonia, North Carolina as their GM. How do you get a job as a GM at 23? It's the worst team in the entire country. There were only 200 fans coming to the games. There was only $268 in the bank account in my first day. We had three full-time employees and payroll was on Friday. It was brutal. I made ten phone calls at first day to the people in the community. Seven people in businesses never heard of the team. Two people said, they will never work with us. I got hung up on by one person. It was the worst first day ever. I realized that we had a serious problem. I called the owner of the team, "What's going on?" He goes, "Not many people are coming to the games." I go, "It looks like it. Not many people like us. What are we going to do?"
I started meeting with people throughout the community. They said, "We don't like baseball. It's boring. It's not fun. We're not interested in going to you." I was like, "We're in the wrong industry." I called the owner and I said, "We shouldn't be in the baseball industry. We should be in the entertainment industry." One question that's always asked is, what business are you in? What business are you really in? You're not in a home loan business. You're in something much bigger than that.
I came up with the idea. I said, "Ken, let's be a circus. It's not a baseball team." He said, "What do you have in mind?" I go, "Our players should do choreographed dances every single game. We should have grandma beauty pageants at our games. We should serve garbage can nachos that are heart-stoppingly delicious. I should get in the dunk tank and it should be an absolute circus." Lo and behold, slowly but surely, fans started showing up, 200 to 600 to 1,000 to 1,200 to 2,000. We started selling out games. I decided to take on a next big challenge and it got even harder. In 2016, we took on a brand-new team in Savannah, Georgia. They had professional baseball there for 90 years. Babe Ruth played there. Hank Aaron played there, and Lou Gehrig. Several years ago, no one was coming to the games. The Minor League team said they wanted to leave because there was no support. We decided to come in here.
For you guys to know, we're not Minor League. There is Major League up here. Triple-A here, Double-A here, High A here, Low A here, professional independent baseball here, then there's top level college baseball here, and then there's us right about here. We're college summer baseball. One of the lowest levels of baseball. I don't know why we thought we could succeed, but we thought we could be different based on our fan experience. We came in ready to take on the world. It was me, our president, our four 22-year-olds, and we showed up. The former team had cut the phone and the internet lines. They took everything out of the stadium. We got a picnic table from outside the park and started calling people in the community, but no one was taking our calls.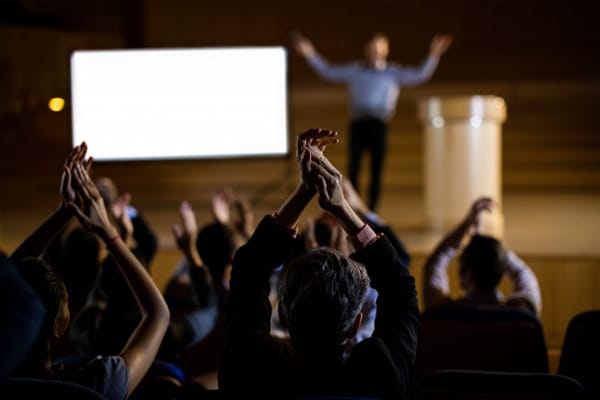 We only sold two tickets in the first three months. By doing the numbers, that doesn't work out well. It was actually a donation. The guy was like, "Here you go. We felt bad for you guys." It got so bad that I got a phone call on January 15th, 2016 on a Friday at 4:45 that we had over drafted our account. We were completely out of money. I remember my amazing wife, Emily turns to me and she goes, "We have no other choice. We have to sell our house." We sold our dream house, emptied out our savings account, and the little money that we had, we put it into the team and went down to Savannah. We're sleeping on an air bed. That's a whole bunch of other ridiculous stories, but we're sleeping on an air bed, trying to make ends meet. We knew we had to do something different to create attention.
We had no other options. We became the first team to name itself after a fruit. We became The Savannah Bananas, but it wasn't just naming the team The Savannah Bananas. It was coming up with a senior citizen dance team called The Banana Nanas. It was having a mascot named Split. It was having a male cheerleading team called The Man-Nanas, but now they're referred to as the Dad Bod Cheering Squad. It was doing music videos for the players to Can't Stop the Peeling. We had all these ideas, but at first, people hated the name. They said, "The owner should be thrown out of town. You guys are an embarrassment to this city. You'll never sell a ticket." We were ridiculed but we got the attention. We knew if we got the eyes and the ears, then we could get the hearts just like what you guys have been able to do. Finally, we got the hearts when they came out to the first game. They saw our senior citizen dance team. They saw how much emphasis we put on every touch point on the fan experience.
Lo and behold, after that game, they started telling everyone. Since then, we sold out every single game. We have a waitlist for tickets in the thousands, and my wife and I are sleeping on a real bed. That is our story in a nutshell. How we were able to do it is by building a fans first experience. The name of our company is Fans First Entertainment. Everything we try to do is create that fans first moment. Even in 2020 with COVID, we had to find a way. We had to get outrageously creative because we couldn't play with the same capacity. We couldn't do things that we wanted to do. While you guys had a record year, we did not have a record revenue year. As my accountant told me, he goes, "Jesse, I don't know how you did it, but you might be the only sports team in the country that was profitable in 2020. It wasn't by a lot, but you found a way." As you move into 2021, the huge growth in refinances, Howard told me, is from 10% of your business to 40% of your business. Maybe people aren't going to be refinancing as much in 2021. It's going to be harder potentially. How are we going to make it happen? How are you going to find a way to do things that you haven't done before?
I'll never forget the second game of the season during COVID, there are smaller crowds, a gentleman came up to me with his wife and three kids. He turned to me and said, "Thank you. This was fun." I go, "Thank you." He goes, "No, you don't know what I'm talking about." I go, "What do you mean?" He goes, "We drove 40 hours from Utah for this game. We're driving 40 hours back the next day. This game was everything we could ask for." We have a huge responsibility for our fans to deliver that experience for someone driving 40 hours. For someone that works their butt off to be able to get a house, whether it's 40 days, four months, all they wait to be able to work with you. What does that look like?
Listen carefully, respond creatively.
Click To Tweet
I want to share some of the things I've learned on how to create an extraordinary experience, and how to create fans first moments that in 2021, your business can keep growing, even as it gets harder. The five Es to create an extraordinary experience. I hope all of you guys are already building it now. Let's keep building it into 2021. Here we go. The first E is Eliminate friction. Walt Disney said, whenever I go on a ride, I always ask what's wrong with this thing and how can I improve it? I think about what you are doing on your website. It's refreshingly simple. You're already looking at how do you make it an easier experience. Here's what I think about, when you look at friction. There are two types of friction for your customers. There's macro friction and there's micro friction. I learned so much from the book, Friction, by Jeff Rosenblum. He talks about all the different levels of friction and how can you eliminate the friction in your experience.
While you may already be doing it, each one of you, how can you make that experience a little better by eliminating that friction? For instance in baseball, the industry. To many, baseball is too long, too slow, and too boring. I'm sorry for the few baseball fans here but that's what it is for most people. That's a huge friction point. We said, "What can we do to make non-stop entertainment, promotions every single day happening, have our players doing dances, put our staff in the crowd, and creating more fun every step of the way?" We did a lot of things that didn't work. Flatulence Fun Night where we gave away whoopee cushions at the gate, and had a bean burrito eating contest, that didn't work or The Salute to Underwear Night, where we gave away underwear and anyone who wore their underwear into the ballpark had a big free giveaway. It was the most un-family friendly night I've ever seen. We started looking and people were talking about that. They were talking about the reality of, "This isn't a boring baseball game." That's the macro friction. They were talking about the fun.
The other macro friction in baseball and all sporting event is that you get nickel and dimes. How many times have you gone to a sporting event that you pay $5 for parking, you pay $7 for a burger, $4 for a soda, $20 for a ticket, and it keeps going and going? We said that's a friction point. How do we eliminate it? What do we do? We made all of our tickets all inclusive. Every ticket includes all your burgers, your hot dogs, your chicken sandwiches, your soda, your water, your popcorn, your dessert, everything for $18. That is the macro friction. When I go through your website and see what you are doing, you are attacking the macro friction of working with the mortgage company.
As we've been going through this process, we have been hit with so much friction. We were supposed to close on a refinance. It didn't happen because they kept asking for things at the last point. That might be macro friction or micro friction, but they kept asking. They weren't clear on what they needed in advance. We could've got it to them, but they waited until the last minute. That was a friction point. When you look at how to try to be better in 2021, look at the industry level as a whole. It's what you guys are winning, and then let's go into the micro friction of those little pieces along the way to create an extraordinary experience. For instance, what are your voicemails? What are your invoices? What's your email signature? All those little touch points. What are those friction points? Voicemails is a brutal friction point. How many times have you called someone and says, "Listen closely as our menu options have changed?" I guess menu options are changing all over the country. They opened with that and you have many different pieces or many different steps to get to the person that you want to talk to. That's a friction point.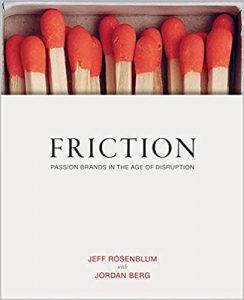 Invoices or how they pay. I know for you, it's a little different throughout the wiring process, I understand that, but even the clarity of that. For us, we thought invoices was a friction point. Every pain point is a pain point. Especially if people don't know the clarity. How much money is going to each branch? Be clear on that. We changed our invoices. This is one of our invoices. We said, "Let's make it a bit more fun. Congratulations. This is your day you've been waiting. Today is the day you get to pay. You may think you've had days like this, the day you bought your first house, the day you bought your first car, or maybe your first all-inclusive vacation, but nothing is quite like Bananas payday. Pull out your money or the savings bond, Bitcoin, gold, cash, credit card or check, and make that payment like we know you can. We believe in you, this is your moment, now seize it. Your life will never be the same. Love, Jesse Cole." These are what our fans get when they have to pay for something. We thought, how can we eliminate the friction and make it a bit more fun?
It's the same as we kept going down and look at what are all the friction points in a baseball type experience or working with us. One of the friction points is reading boring pregame announcements. It's like the terms and conditions. No one's like, "I can't wait to see the terms and conditions." For us, it's the pregame safety and no smoking, all those announcements, they're boring. We said, "Can we have someone singing?" We had an intern who could sing a bit and she sang it to Arianna Grande, "Smoking is prohibited outside Grayson Stadium. Please take it outside. There's a place in the front, smoke if you want. Thank you for all your cooperation." People are looking around like, "What is going on?" It was looking at that friction point and eliminating it.
For you, what are all those little friction points? Is it the paperwork? Is it the process? Is it the clarity of knowing each step? Is it what happens at the end? I challenge everyone to do a friction audit. We are undercover fans. Every night at our stadium, someone goes undercover as a fan. I even take off the yellow tuxedo. I park with the fans. I walk in with the fans. I sit with the fans. I eat with the fans and I take notes. Over the last several years, we probably have 100 pages of notes of every single friction point in the experience. If you would go through the whole experience with Hamilton Home Loans, with your company, would you notice any friction points? That's the first step to delivering an extraordinary customer experience. It's eliminating those.
I've had many of them. I don't want to give any names but I was calling my bank, let's call it Bank of Shamerica. I'm trying to talk to them. All I want to do is talk to a receptionist, "Please dial one for this. Leave your account number for this. Please give your Social Security number. Please give us your organ for this." It's crazy. It takes tons of time to get through to someone. That's a friction point. For you, how easy it is to get in touch with you? How easy is it for you to reply? Those little things are important. The master of friction points was Blockbuster Video. They did macro friction and micro friction. Macro as an industry of whole. They made it inconvenient. You had to drive there. You might show up and the movie that you want, they don't have. You get home and then you have to rewind or you get in trouble, "Please rewind, be kind." You then get penalized with late fees. They hit you on every single friction point. Netflix said, "No, we're going to give it all to you. We're going to send it to you, pay one fee. You get what you want and it's easy." It's no wonder they dominated.
What are those friction points? Do that friction audit and that is the first step to become an extraordinary customer experience. Number two and this is a fun one for me. It's entertain always. P.T. Barnum said that the noblest art is that of making others happy. I know you're probably thinking, "What do you mean entertain? We're doing mortgages and home loans. How does that fit?" The definition of entertain is to provide enjoyment and to provide amusement. Aren't we all in the entertainment business? What if the home loan process not only was refreshingly simple, but it was enjoyment? It brought us happiness. We told other people, "This home loan was fun. This was great. They were perfect." I'm sure they're already saying that because you're building customers for life, but how do you entertain every step of the way?
Our success is a direct function of how many experiments we do per year, month, week, and day.
Click To Tweet
I'll share a bit of our journey. Maybe you can share how you can think about your journey the same way. We started with challenges. We were terrible at this at the beginning, but we said, "When someone goes to our website and they buy tickets, what happens?" You know if you bought a ticket before, the first thing that happens is you might get a payment confirmation and it's boring. We said, "Let's make our payment confirmation more fun." As soon as someone buys, they get a video sent to them with me saying, "Congratulations, you made the best decision in your day." As your order came in, a high priority siren went off in our stadium and our Bananiacs rush to our ticket laboratory to produce your tickets. A Banana Nana slowly walked in and hand-selected your tickets, and placed them on a silk pillow. We raised the silk pillow up to the air and saying "Savanianah" to celebrate the birth of a new fan. We watch the tickets down to our vault where they're in maximum security, ready for you to Go Bananas.
People right back were like, "What is going on over there?" That's the first response. We send that to them and they're like, "This is going to be a different experience." That first time someone goes on your website and says they're ready to work with you, or they want to finance or refinance, what happens? What's that first step? After they do that, right after we send the video, they will get a thank you call. We set up Excel sheets. We split them up every day and everyone on our staff make thank you calls, thanking our fans to Go Bananas. It's simple thing now, mostly it's voicemails. Back in the day, several years ago, people answer their phones more. Now, they don't answer them as much, but we'd leave a fun voice mail. That's the next step. Our ticket experience coordinator thought, what about when they're driving to our ballpark? What if we sent them a playlist with music to listen to like Can't Stop the Peeling and some of our fun songs? We send them a playlist to listen to as they come to the ballpark.
When they're coming to our parking lot, the first thing they see are penguins. They're not real penguins. In Florida and throughout the warm climates, that won't work. We have parking penguins. We dress our interns as penguins and they park the cars. Does it make any sense for a penguin to be parking your car like this? No, but we thought it would be funny. Our fans laugh as they skipped parked by penguins and now, they pass out Freezie Pops to the kids and say, "Stay cool today." After they pass the penguins, they'll see our twenty-piece pep band playing music. They'll see our players at the gate signing autographs, taking pictures. They'll see our Banana ticket takers in full banana costumes that are ripping your formerly Banana Shake Tickets that are scratch and sniff, and smell like bananas.
We even hired a professional high-fiver a few years ago. It was hard to find. We put an ad out saying, "Professional high-fiver." We couldn't get anyone who want the job. Two days before opening night in 2019, a six-year-old and his mom walks into the office. The six-year-old goes around and starts high-fiving every single person on our staff. I said, "Kid, you got the job." He showed up that first night, we got him a jersey that said, "Hi." It said the number 5. I said, "Colton, we need you to high-five 1,500 to 2,000 fans a game." He goes, "I'm on it." He got his little clicker and he started high-fiving people. We probably broke every child labor law there is, and we paid him. He stayed with us and he loves it. His mother loves it. In 2020, he even came to me and goes, "Jesse, with COVID, how are we going to do this?" I go, "I don't know. What do you think?" He's goes, "Can I be the air high-fiver?" That's why I mentioned the air high-five in the beginning because he went around the stadium, giving air high fives and we still paid him. Maybe not the best way of using money, but we're invested in the experience in those touch points.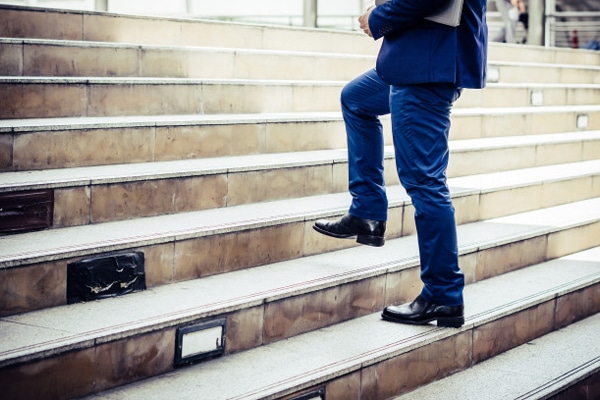 When you're thinking of your journey now of the customer working with you, that's even before they get into the stadium. Before they even start working with you, what's happening? How are you entertaining always? In every single company there are these little transitions that are often forgotten. At retail stores, there are closets that are forgotten, your sidewalls that are forgotten. For us, you would describe our bathrooms. We have 1926 bathrooms. They're an old bathroom. We used to have those horse troughs in the men's bathroom, which are the grossest thing in the world. We said, "Let's get rid of those, but can we make it more fun?"
Our biggest rival is Macon Bacon. That's an actual real team, the Macon Bacon. What do we do? We decided to get Macon Bacon urinal cakes, so our fans are peeing on our rival every single game. We complemented it and we decided to add Macon Bacon toilet paper. Talk a bit about number two because we're number one, they're number two. We got a little ridiculous, but that's even in the bathrooms. What are those parts of your fan journey, customer journey that maybe are forgotten a bit, that are in the weeds, that are not in the end process, that are in the middle, that people are thinking about, that you can add a nice moment to entertain and to have fun?
One of the best things I've seen when something goes wrong, and I know in my mortgage experience, things go wrong every time. I don't know what it is. Being self-employed is probably a challenge, figuring out all the numbers, but it's always last-minute that things go wrong. When something goes wrong, it's an opportunity to create a fan for life, to embrace it. At baseball games, rain is the worst. When it's pouring rain, everyone's getting soaking wet. That's the worst. We take that as an opportunity to say, "Here's the opportunity to create some fans for life." We have a whole script of different promotions we do in the crowd and keep the entertainment going. Fans even said, "That was the most fun I've had at a baseball game," and we didn't even throw a pitch.
One of the biggest things that we do is after the game when people are leaving, if it's pouring rain, we don't even play. We line up our whole staff, including our players and we walk people to their cars. I'll never forget, we had an intern, and her name is Laura. I watched her walked this old gentleman to his car and she was gone for 30 minutes. I said, "Where is Laura? Where is she?" We started to go look for her and she came back soaking wet. We said, "Where were you?" She goes, "I walk that gentlemen home." I go, "You walked him home?" She goes, "Yes, he said he was just down the road, but it was about over a mile. I walked him to his doorstep." She goes, "Fans first, right?" As an intern, she's a couple of weeks with us, she understood when it mattered. That fan became a fan for life because someone was willing to walk him a mile in the rain.
How are you able to take that extra step when something goes wrong that might not be the most profitable thing for the company, but might be the best thing to create a customer for life that raves about you? Those are the opportunities we look for. When you entertain, always ask those questions. Some of the best advice I ever received was, listen carefully, respond creatively. It was the CEO of Magic Castle Hotel, the number two rated hotel in all of Hollywood, LA. It's an old yellow apartment building. He said, "We teach our people to listen carefully, respond creatively at every opportunity. If someone says that they're coming here for a certain reason to Hollywood, we will go out and find a different example of that and surprise them."
Nothing matters more than making people feel they matter.
Click To Tweet
For instance, one family said that they were coming to see Marilyn Monroe at the Wax Museum and see Marilyn Monroe's star. The receptionist went, got a Marilyn Monroe poster, brought it in to their hotel room when they were out visiting and signed it, "Thanks for coming to see me, love Marilyn." To me, that's the creepiest thing I've ever heard of, but the guests loved it. He said, "Listen carefully, respond creatively." During COVID, one of our fans said on Facebook, "What I would do for Oreo cookies and milk now." Our ticket experience coordinator saw it, went to the grocery store, got Oreo cookies and milk, put it in our mailbox, sent her a message and said, "Check your mailbox." She saw the Oreo cookies and milk and went on social media and started raving about it. You don't have to do it for everybody. Do for one what you wish you could do for many. That's what we try to teach. Entertain always is the second E.
The third E, we're going to keep rolling here, experiment constantly. Walt Disney said, "The way we began doing is we stopped talking, we start doing." What are we doing to start doing? How are we experimenting? In 2021, there's probably a bigger opportunity for you to experiment more than ever. In 2020, as Howard shared, you had many people looking to refinance. Many people are wanting loans that you were probably running from each one to each one. If that slows down, how can we look at more ways to experiment to help generate even more customers for life? Jeff Bezos said, "Our success is a direct function of how many experiments we do per year, per month, per week and per day."
How many experiments can you do in 2021 to create a better experience for your clients? What do those experiences look like? What do those experiments look like? Most experiments don't work well at first and that's okay. How can you get through them? For instance, for us, we tried probably ten different big experiments this past summer of 2020, because there were no rules. No other teams were playing. We tried a lot of things. I want to read you some real reviews of some of our experiments. We decided on February 25th, 2020 to become the first ever ad-free stadium in the world. We decided to throw away hundreds of thousands of dollars before a pandemic that was about to come. What a brilliant business move, but we believed it wasn't fans first. We did this experiment. We got rid of all of our ads in our stadium. One comment when we announced it, "I don't understand this decision at all. I don't know a single fan that would be turned off by local advertisements around ballpark. Watch now as ticket prices will go up to make up for lost revenue. It doesn't seem fans first to me." That was a dagger.
Another experiment we did was we decided to change the game of baseball and play some games where it's only two hours long with fans not stepping out of the batter's box. No bunting. We made up all these rules. Even if a fan catches a foul ball, it's an out. We add up all these rules two-hour timeline, tons of fun. One fan wrote, "Banana Ball is an absolute joke. I come to see baseball. This is not baseball. This is fake baseball." He is probably right. We even then did an experiment to show the games on streaming, but have drones going during games and mic up players, and let our fans determine who was going to pitch during a game, which turned out to be a terrible mistake. The first time our fans picked a pitcher, he let up six runs and we lost the game. That was a mistake, but here's a review from The Insiders, "$5 a month. What an absolute waste of money. I might as well light my money on fire." $5 a month, I was like, "This is a great deal." Light your money on fire, what an interesting review.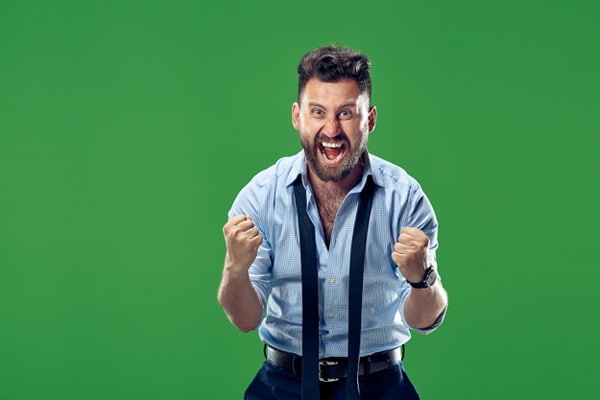 We did try new things with our food. This was a review of our chicken sandwich and it said, "All you can eat tickets are great when the food is inedible." That was a grilled chicken sandwich that got over cooked. We had to change the way we were doing things. We did all these experiments. We even played a game in November 2020 and we got some tough reviews. What happened is we learned so much from those experiments to deliver a better experience. What happened is our fans knew. Our customers for life as you are generating, they know that we're constantly trying to create a better experience. What happened on all those reviews? We weren't the first one to comment back on social media. It was our fans. Our fans were defending us. They were fighting for us. They were saying, "No, but they did this, this and this." All those were the best things that we could do. We learned from them.
What I challenge you into 2021, even if you're a salesperson, you're handling directly with the clients, what's something new that you can try as a part of your experience? Something new that maybe show how much you care for your customers. Something new to show, "This could be a faster, better and easier refreshingly simple experience." Those are the experiments that work and make a difference and make an impact. We do a lot of crazy things. You listened to a guy in the yellow tuxedo that loves to have fun. I'm a guy that gives away porta-johns at our games and colon cleansings, and our team plays in kilts. The biggest impact of something that I was able to do was simple. It's an experiment that I challenge all of you to do. I'm sure many of you are already doing it, but if you're not, the thank you experiment that I started in 2016 was the best experiment I ever did. It's simple. I printed out 1,000 thank you letters. I started writing a thank you letter a day. I say, "I'm going to write one a day. That's all I'm going to do." I wrote to my old English teacher in high school, authors, entrepreneurs, fans. I wrote to anybody that made an impact on my life.
Looking back, it's probably the most selfish thing I did because it brought so much gratitude and happiness to my life because I was writing them. What if we wrote a thank you letter every single day, not just to the clients you're working with now or just finished their loan. What about other ones that you're thinking about them? How can you continue to tell them that they matter? That thank you experiment was a big one. Even if not a letter, doing a video to one of your clients, one of your referral partners, or one of the realtors that's giving you much business, "I'm thinking about you. 2020 was an amazing year. I owe a lot to you. Thank you for telling your clients about us and helping build relationships. It means the world." That simple video is better than any text, any email. A letter is better than all of that combined. I know you probably do it, but that's an experiment that is worth it and it's made a huge impact in my life. Now, everyone on our team write Thank You letters daily. Whenever I'm going through the office, I see a stack every single day. It's been huge. That's the third E, Experiment constantly.
The fourth one, Engage deeply. We say at our staff, "Moments, matter, meaning. Nothing matters more than making people feel they matter." We talked about this with the Thank You letter. It's easy to talk about sales. $2 billion in funding. What you guys did is unbelievable. It's a great metric, but what other metrics can we look at as far as how much are we reaching out to our people to connect with them? How much are we reaching out without asking for anything in return? We had a goal several years ago to start engaging more deeply with our fans. We said, "Let's focus on love more than like. Love is better than like. We have 100 people that love us versus 1,000 people that like us. Go for the love." A member of our team, Matt said, "I'm going to have lunch with one of our fans every single Friday. People that I don't know even, just pick fans. I'm going to reach out and have lunch." He started doing it for over a year up until COVID.
Build your community and you'll never have to market again.
Click To Tweet
It was well-played by him because he got the team to pay for all these lunches. He was getting a free lunch on Friday. He came back every Friday blown away by the relationships that he was building. He made it a goal to ask about them, not wanting anything in return. He was able to engage. When we hit COVID we said, "How do we continue this? How do we get people to know us? How do we get to know our people and our fans?" We did some crazy things. We want to take people into our homes. We go to our homes and we started doing music videos to the Dancing with Myself by Billy Idol, if you remember that 1980s song. It's not a good song but we thought it was fitting. Everyone on our staff did a video at home. I grabbed a plunger and was air guitaring, which is probably not sanitary and gross, but we showed all of our people being real and having fun. It got thousands of views.
We even did cooking with the Bananas where we took people in our home. We had our staff cook live on Facebook. Our staff cannot cook. They're not that great at that, but we've got to get to know them at a different level. This brought so much engagement. It was like, "I didn't know you like sweet potatoes. You're a grill master, Barry." We started creating more engagement because people get to know who we are. The question is, "What if we take a peek into your homes?" We asked all our fans, "Do you want to be in a music video for us?" We have a famous song in the ballpark called Hey Baby that everybody does in our stadium. We asked everyone to submit videos. We have hundreds of fans submit videos of them doing Hey Baby at their houses in their backyards. We shared that with everyone. We're starting now to build more relationships. It's not just, "You come to our game, you pay us money, and you leave." We're engaging deeply on year-round basis.
It was a game changer for us. When you think about it, and I've gone through the home loan process 5 or 6 times now, and I've always felt paperwork to them. I don't feel like there's a face behind the paperwork. What could it look like for you to start creating that and building that engagement relationship where they're interacting on a regular basis? For instance, I've got some gifts from realtors, but I've never got a thank you card or anything from the person I did with the loan with. A realtor can help you find a home, but you guys are making the biggest difference of anybody. You are making the biggest impact because they can't get a home without you. You understand the value, but do your customers understand how much they matter to you? As you're doing hundreds and hundreds and $2 billion in funding, how do all those people not just become an asterisk in that $2 billion in funding? How do they become something more? The answer to that question is engage deeply.
So far, we have eliminated friction, entertain always, experiment constantly and engage deeply. I'm excited to share the last E. This made a big impact and can help you directly. It's Empower action. How can you empower action? I've talked about Walt Disney and P.T. Barnum, but my biggest hero, my biggest role model is my dad. My parents were divorced when I was a kid. I was an only child. My mother had a drug problem. My father worked hard to take care of me and give love in every way. He bought a baseball facility so I could play baseball. I remember vividly every time I would come to hit, whether it was in the batting cage or whether it was going up to bat in the game, my dad would say, "Swing hard in case you hit it." I would put that on a shirt now, "Swing hard in case you hit it."
That's a mindset that we all can take. What are we doing to go all in and to swing hard? The first step is often coming to bat. I don't know if anybody here heard a baseball statistic. What Major League player has more hits than any player that ever played the game? It's not Barry Bonds, more hits than anybody. Pete Rose is the answer, 4,192 hits. He also has 14,000 at bats. He has 2,000 more at bats than anybody that ever played the game. He came to bat more than everyone else. How are we coming to bat more in 2021? If we want to get more hits, you got to try more bats. It's a simple concept, but I'll ask another statistic for you, which Major League hitter struck out more than anyone else? Which Major League hitter has failed more than anyone else? Babe Ruth is always the number one guess but it's not Babe Ruth. Barry Bonds struck out a lot, but it wasn't him. Which player struck out more than anyone else? Some good names are coming out. Brian Hackman you're the winner. It's Reggie Jackson.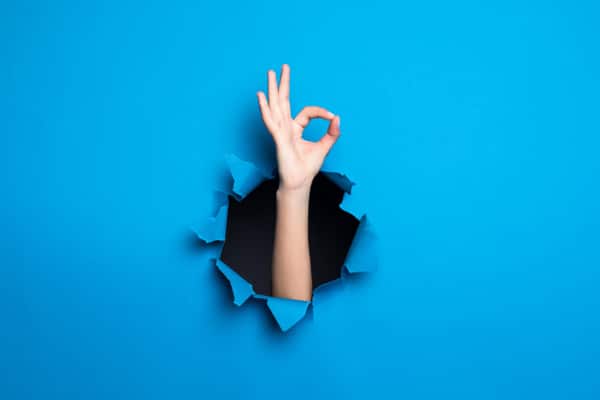 We don't know the player who struck out more than anyone else because we know him for three home runs in game six of the 1977 World Series to propel the Yankees to a World Series Championship. We know him as Mr. October. We don't remember the failures. We remember the hits. We remember the homeruns. This has stayed with me for many years since my dad is learning more about these players that have had great careers. What does it take to come to bat, to do more, to take your swings and swing hard? As I've thought of that mindset, I said, "I want to think more about our team and how is our team doing that?" We had one intern who's now our Vice President that showed me this as a 22-year-old more than anyone. It's an emotional story, but I was blown away by the action that he took. He came to bat and made a difference. It was our first season. I'll never forget it. We're calling and making our thank you calls. One family bought eight tickets and he couldn't get in touch with the mother who bought the tickets.
We finally got in touch with the father and the father said, "I'm sorry. We're not going to be able to make the game. We have seven kids. My wife bought these tickets for our seven kids and she tragically died." Barry, as a 22-year-old, came right into my office and he said, "Jesse, what do we do?" I go, "What do you think, Barry?" He goes, "I'd like to try to get them out and deliver a great experience and do something special with what they went through." I go, "I believe in you. Do something that you think is fans first and something that you believe is special." I didn't know what he was going to do, but I remember at the game when they showed up, Barry had the front row of seats reserved for the seven kids and the father. As the father show up, he presented the dad with the jersey with his wife's name on it and the number of years that they were married.
He had the whole team come up to the front row of seats and he had them all bring balls and bats and sign them, but not just sign them and leave. The players hung out with them for about 30 minutes before the game, talking with the kids. You could see the kids laughing and having the time of their life. The family stayed the entire game which never happens in a baseball game. Most people leave early. They stayed for the entire game. The father grabbed Barry at the end of the game and said, "That was the last gift the mother ever gave the kids. I couldn't imagine a better gift." That stays with me because, yes, Barry has become our Vice President and has led our team coming from being an intern, but that family has stayed fans for life because of one moment of thinking about how you make an impact for them and that empowering action to do something.
He didn't know, we've never done a jersey like that. That was different. He thought of something different to make an impact because he knew what was guiding him was fans first. I challenge you in 2021, how can you do something like that to make an impact? I know you're already doing your customers for life. You're creating wow moments. You're doing that on a regular basis, but what if while we mentioned achieving $3 billion in funding, maybe it's 300 or 3,000 people that we made a huge impact, not just with our homes, but those other special moments that they'll never forget? The last game of 2020 during COVID, which we played, with no positive cases, we were safe. The season ticket holder came up to me, the tear coming down his face, a big guy. He said, "Thank you. You saved my life." I said, "What do you mean?" He goes, "I was in a dark place in March and April 2020. When I found out you guys were going to play, I said I want to come out. I came out to the game to see people and be able to escape and have fun. I have something to look forward to every couple of days. You saved my life."
I walked away with that and told our team, "We're just a baseball team, a crazy guy in a yellow tuxedo having fun, but what we do matters." For you guys, there are few occupations and few businesses that provide homes for people. I know you talk about this on a regular basis, but it is such an impact that you're making. It is huge. That's what I believe is talked about. That's the story that we're building. All of a sudden, you'll never have to market again because people are talking about the impact you're making in their life. That's what's exciting for me.
The brilliant philosopher Will Ferrell once said, "Keep throwing darts at the dartboard. You'll eventually hit the bullseye." What I challenge you is we've got to eliminate friction, entertain always, experiment constantly, engage deeply and empower action. Choose one of those to focus on 2021 to make that impact and difference and to have some fun. As my biggest mentor, Walt Disney, said, "All of our dreams can come true if we have the courage to pursue them." Game on for Hamilton Home Loans. I hope you'd kill it in 2021. I know you are. I'm excited to answer some Q&A. Thank you for letting me be with you.
Important Links:
Love the show? Subscribe, rate, review, and share!
Join the Business Done Differently community today: